Based in Belgravia, one of London neigh the world's most posh districts, Edge of Belgravia is a premium culinary tool maker which is patronized by professional, Michelin-starred chefs around the world. Nominated for the 2012 D&AD product design award along with seven of the world's best firms including tech giants Apple, Edge of Belgravia is now all set to commemorate Queen Elizabeth II's Diamond Jubilee with a collection of ceramic and steel knives that is almost as tough as the old lady's grit!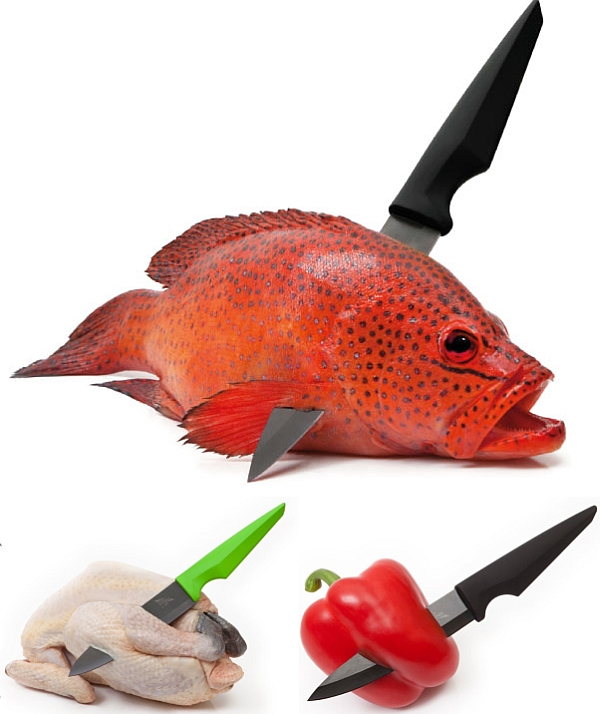 The new commemorative limited edition numbered series will be offered in three series with just 999 pieces being produced in all. The Ceramic Lime Series and the Ceramic Onyx Series feature a slicer, a chef's knife, a Santoku, a utility knife and a paring knife while the Damascus Steel Series features a slicer, chef's knife, Santoku and a paring knife.
Ceramic knife blades are bested only by diamonds in terms of durability and hardness and the blades used in the line are exceptionally sharp yet lightweight since the zirconium oxide used in the blades are forged under a temperature of 1400˚C and 300 tons of pressure. The blades are offered with a lime or Onyx colored rubber handle. These blades can slice, dice and chop for years before they would need sharpening and in a way serve as the perfect metaphor for Her Majesty's stint on the British throne.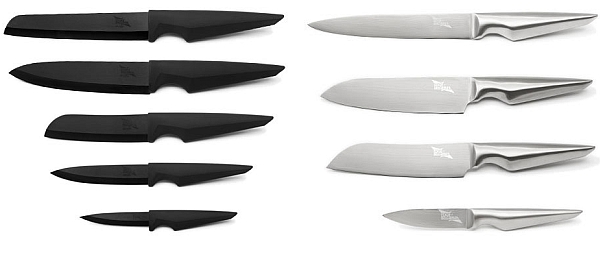 The Edge of Belgravia Damascus series is made from high carbon steel sourced from the Japanese city Echizen with 67 layers of the metal around a VG10 steel core offering each blade expert precision and formidable sharpness thanks to the microscopic cutting edges on each layer. Supremely anti-corrosive, the Damascus Series too stays near-surgical sharp for decades. Knives from all three series retail between £59.90- £119.90 with the collections also being offered as complete sets.
Source: Edge of Belgravia