The thing about small rooms is that it would be very difficult to get things organized in them. Fortunately though, there are ways in which a small space can be divided efficiently into distinct zones that perform different functions. Room dividers can help you with this. Here are some really simple ways in which you can utilize room dividers to make use of small spaces better.
Folding screens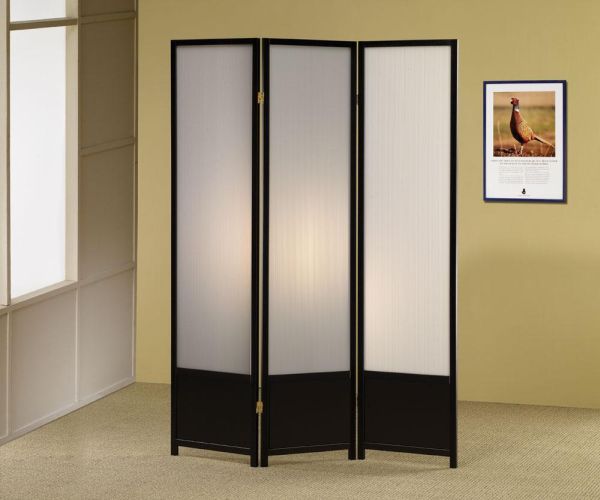 These flexible screens can make great room dividers and are surprisingly light. Better yet, a majority of them come with tiny wheels that make it easier for you to move them around wherever you want them.
Headboard dividers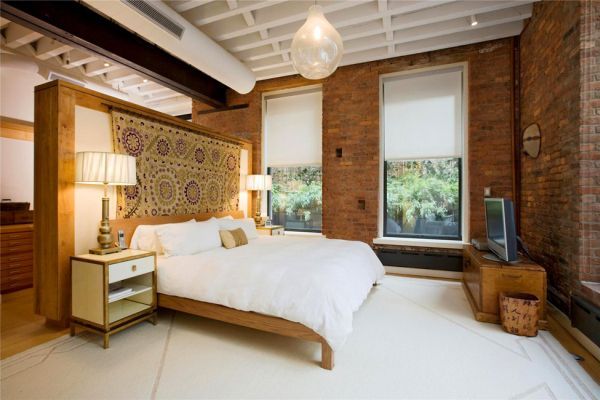 The more recent room dividers don't act as mere partitions, but serve myriad functional purposes as well. For instance, a headboard divider can act as the headboard for a bed on one end, and as an entertainment unit on the other side. It can also act as a shelf to keep toiletries in the bathroom, thereby acting as the perfect divider between the bedroom and the bathroom.
Wallpaper dividers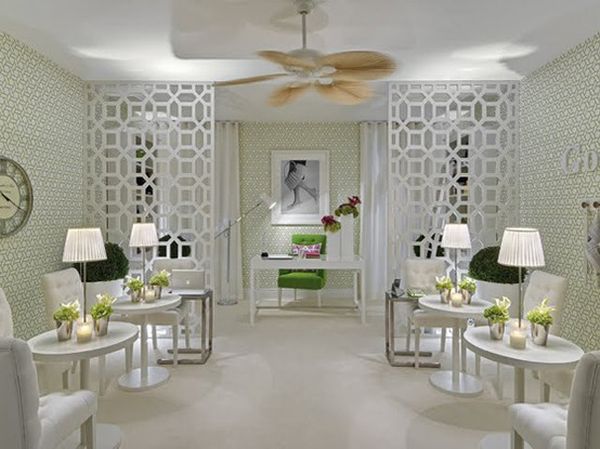 In case you don't feel like using physical dividers, you can opt to create a room divider effect by changing wall papers between two distinct areas in the space. For instance, opting for different colored wall papers between the hall and closet can demarcate these areas effectively.
Salvaged dividers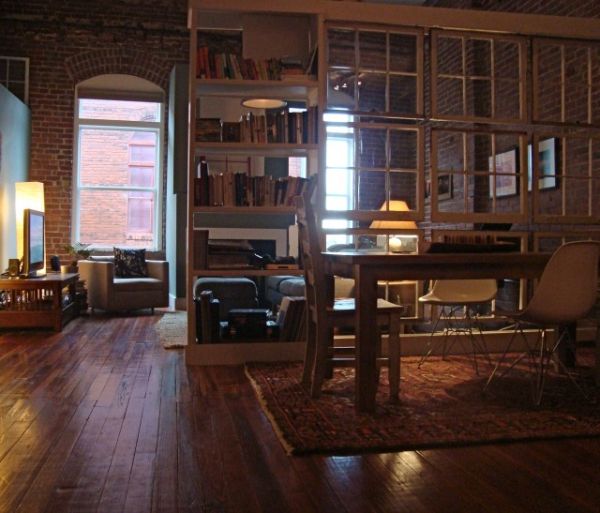 Sometimes, a salvaged item can act as a great divider. For instance, an old paned window can be cut down to size and act as a room divider between the living room and dining room. In addition to acting as really cool divider, the window pane can help prevent drafts from reaching the dining area.
Curtain dividers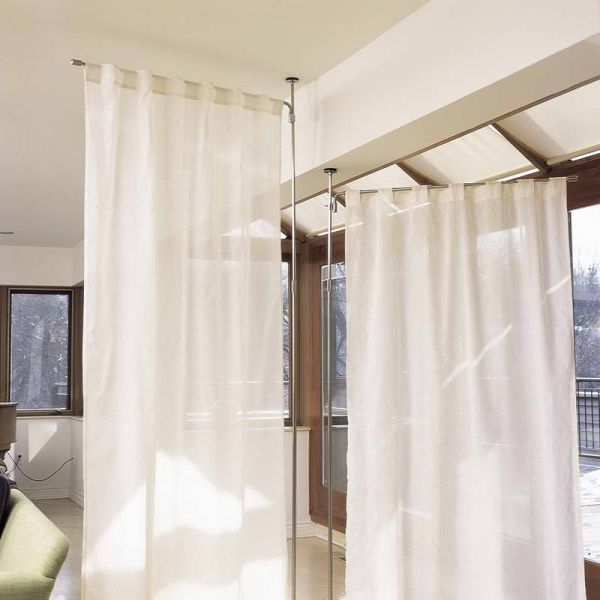 Sometimes, the best way to divide a space into two distinct zones is to hang curtains at certain designated areas. Curtains would be the perfect way to add some privacy to areas like the bedroom while allowing you to have a bird's eye view of the rest of the room.
Mirrored dividers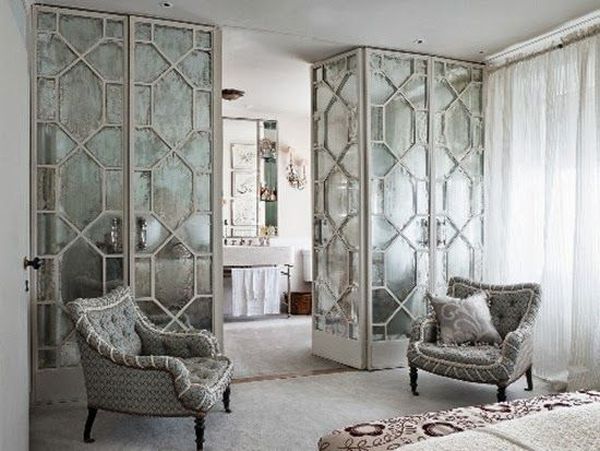 Sometimes, narrow walls can make a small space look more cramped. If this is the case, then adding a divider would tend to make the room look more congested. The best way then to divide the room would be to opt for a mirrored divider that functions as a mirror on one side and a functional shelf on the other. The mirror would reflect the natural light that falls on it, thus making the room appear larger, brighter and airier.
Pony wall divider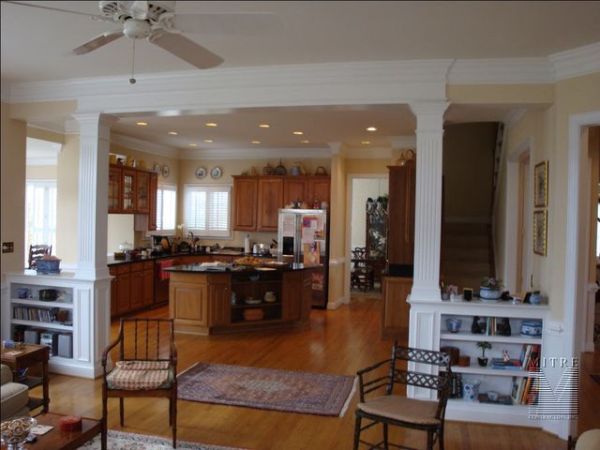 If you want a freestanding divider, but still want to have a watch on the rest of the room, consider opting for pony wall dividers. Like their name, pony wall dividers are shorter versions of original counterparts and reach only up to their waist. Having a pony wall divider between the living room and kitchen will allow you to cook while keeping an eye on your kids.
Multi use dividers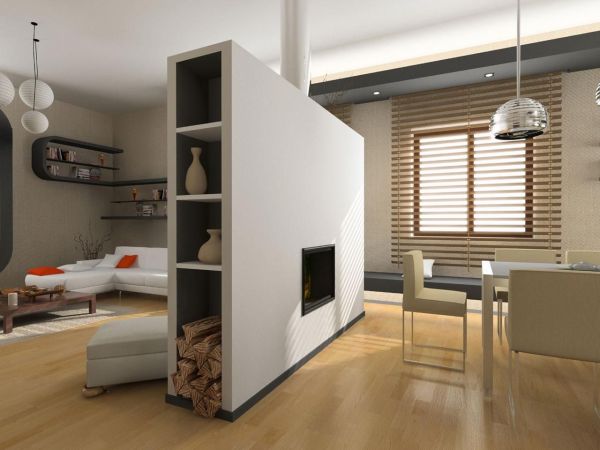 Sometimes, a single piece of furniture can serve multiple purposes in addition to acting as a room divider. For instance, a storage cabinet can double as the entertainment unit for the living room, a cupboard complete with drawers and hanging rods, and open shelving for the kitchen.
Floor to ceiling dividers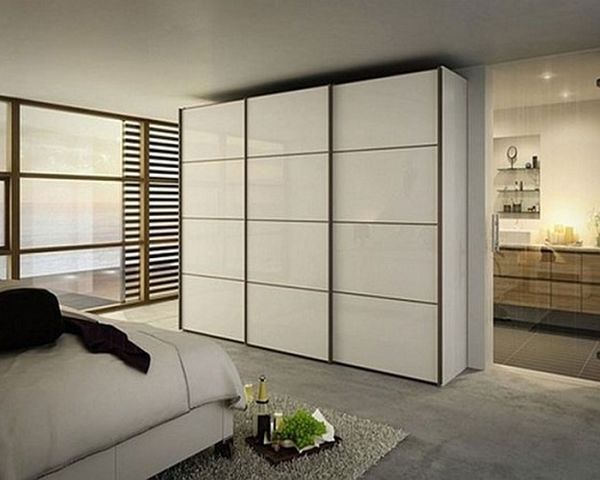 Sometimes, adding a floor to ceiling divider can help give the illusion of height in an otherwise long room. In addition to acting as a divider, this would also enable it to act as an artistic piece that commands attention.
Floating bookshelf divider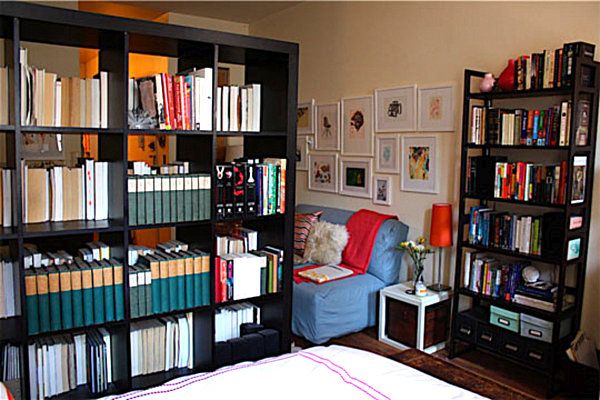 A floating bookshelf can also act as a suitable room divider, acting as the entry point for two different rooms. For instance, installing a floating bookshelf between the living room and kitchen can demarcate the two areas effectively. You can also decorate the shelf with plants, pictures and books to create a more creative effect.
Summary
There is no need to worry about living in a small space. You can mark distinct zones within this room with the help of room dividers. Accordingly, you can take inspiration from the ideas mentioned above to create room dividers for your home.