As an increasing number of people have started to work from home in order to combat COVID-19, many are finding that they're actually more productive in their homes. This might be because of a variety of factors, including no coworkers around to distract you.
There are actually many strategies meant to help you remain productive when you're working from your home, beginning with how your office or workspace is set up. Let's take a peek at a few essentials for a successful home office.
1. Standing Desk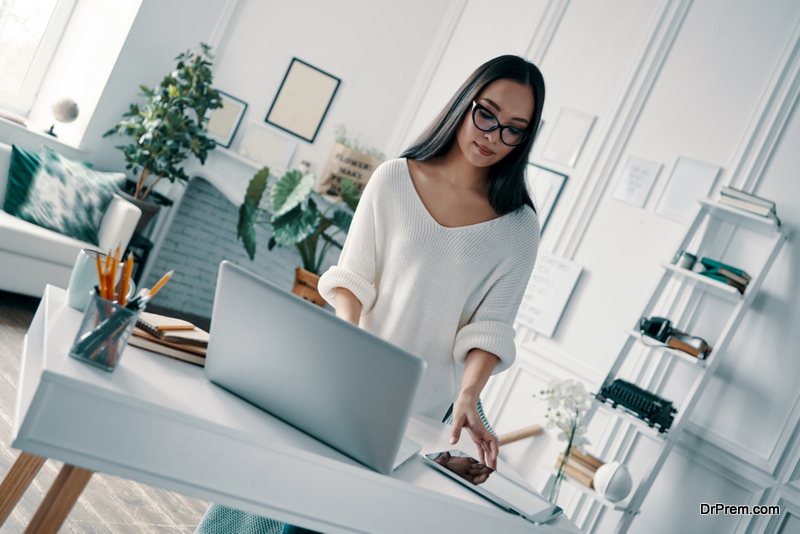 Studies have shown that sitting for lengthy periods of time can be bad for your health. Maybe this is a factor in why the younger generation seems to be embracing standing desks. It's exactly what it sounds like a tall desk that allows you to work while you're standing up. If you don't want to buy all new furniture, consider a standing desk converter if you like the desk you have. While this won't totally transform your health, what it can do is make you a bit more productive while improving both your heart health and your focus.
2. Keyboards and Mice
The humble keyboard and mouse often get ignored for equipment that's flashier and larger. However, these gadgets have a critical part to play for both comfort and productivity. When it comes to keyboards, mechanical ones are great and give you a lot of feedback, even if they can be a bit on the noisy side. As far as mice go, you should go with a model that fits your hand perfectly because if they're too small, they can become uncomfortable with a lot of use.
3. Comfy Chair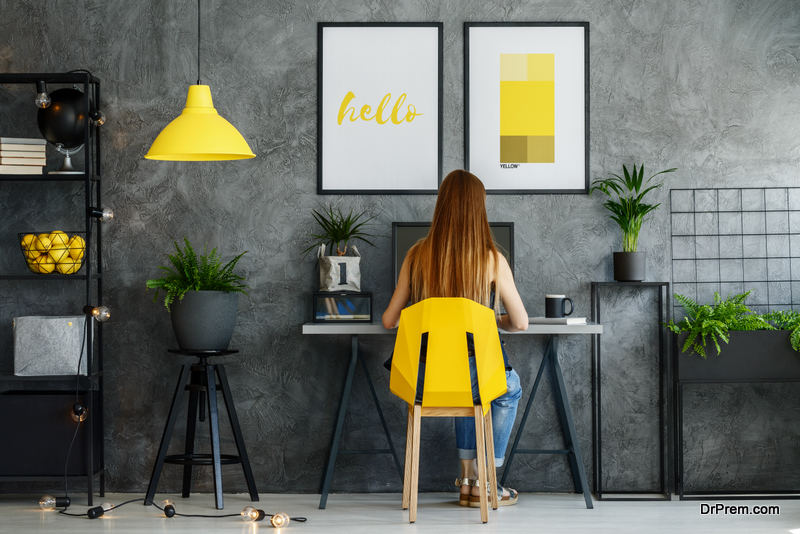 The heart of a home office is a comfortable chair. See, you might spend as much as half of the day sitting in this chair. If you invest in a good one, it can make quite a difference in your day-to-day life. Choosing the right chair can be challenging but having a budget can help. They range from about $50 to well over $1,000. In order to locate the ideal one, pay close attention to arm and thigh support, and well as back support.
4. Monitors with an S
Having a second computer monitor can mean the difference between being productive and being super productive. An additional screen can make a variety of duties easier – such as researching, writing, designing, and coding. It also means that multitasking is easier. If you aren't a fan of juggling between windows, this needs to be at the top of your list for home office supplies. For ideal results, get the same model as your current one so that you have the same screen experience.
5. Follow the Rules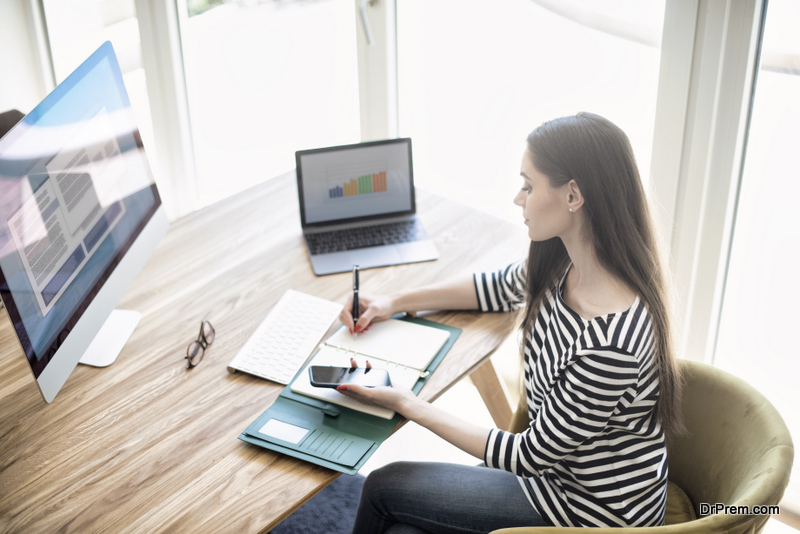 Minimize any damage from sitting for hours at a time by following a few ergonomic rules. Set your workspace up at home in a way that your neck and back are straight and your arms remain parallel to your floor. Try not to slouch or keep your arms at a variety of angles.
Having the ability to work from home is an ideal part of running an eCommerce business. It's also an unexpected perk of a pandemic. Not only do you get to work your own hours (usually reserved for freelancers), but you also get to design your office the way you want it to look.
There are quite a few tricks to designing a more productive and comfortable home office. Selecting the ideal décor, maintaining a clean office environment, and installing ambient lighting will all help you with productivity. Fortunately, there are tons of options so you can create just the right space for you.
Article Submitted By Community Writer