Hot in design or hot in technology, the seemingly mundane appearing water bottles have been taken and spun around to produce some of the most amazing high-tech water bottles of the current time. Staying hydrated has never been as fun as it is now. With a contemporary spin that adds additional features and functions to water bottles, the list of tech-gadgets can now include water bottles too.
Beat Bottle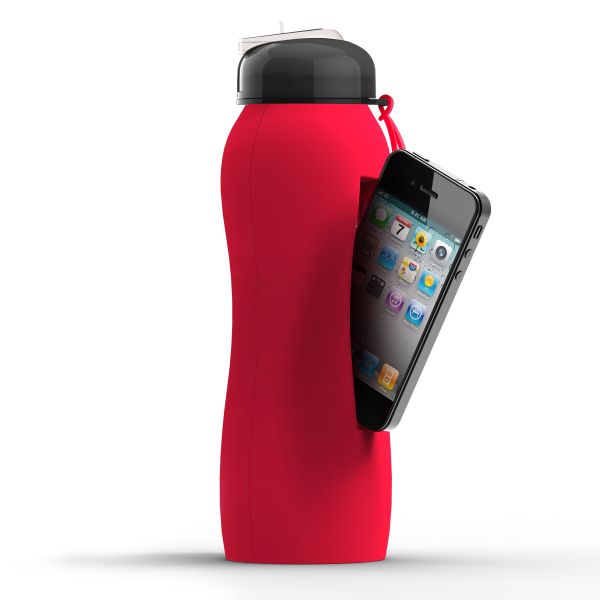 Sports and fitness enthusiasts do not have to fret about the ways to carry their mobile phones if they have the Beat Bottle. With a built-in space to conveniently hold your smartphone on one of its side, this bottle adds more function to a standard bottle. A great deal for runners that have to carry a bottle for regular sips to stay hydrated, this bottle can store as well as amplify your music as you train.
H-20 Pal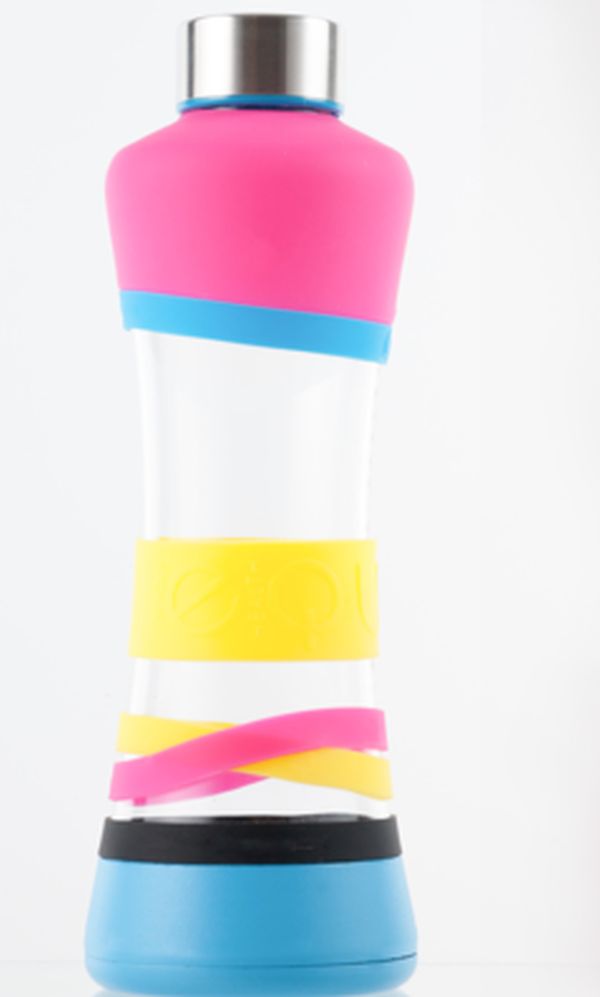 This sleek pink and yellow glass bottle is a cutting edge use of innovation and technology. The base of the bottle can be screwed off to reveal the electronics that it houses and the long-lasting lithium ion battery it has. By downloading the companion app that comes with the bottle you can trace your daily water intake. You can enter your vitals and the app will create hydration goals for you on a daily basis after taking into consideration the weather that day.
MyHydrate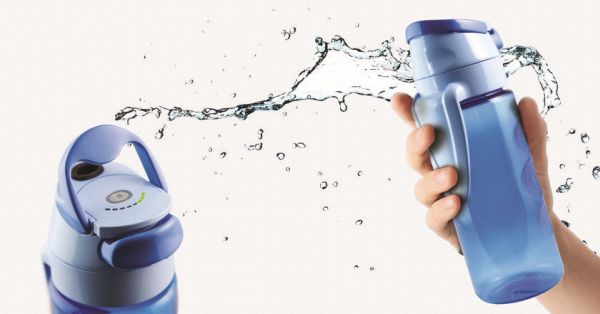 Designed by entrepreneur Jerry Sweeney, this simple looking water bottle is in fact also a very helpful gadget. The SmartDisk is the bottle holds the electronic chipset and is powered by a battery provided with the bottle. A valve button is present on the lid to control the amount of water that you drink and also makes the bottle surprisingly spill proof.
The lid has eight small LEDs and each lights up after you have drunk an ounce of water. The bottle has a reminder system to make sure you rehydrate each hour. After an hour of inactivity, the beeping alarm in the bottle will start off to stop only after you have had a refreshing drink from it.
Permafrost Hydra Bottle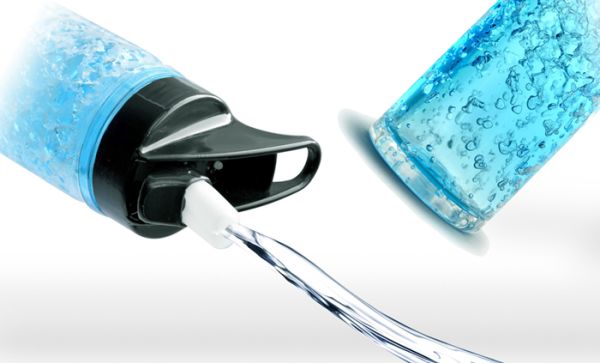 No need to keep adding ice cubes to have a refreshingly cool drink. With a built-in gel pack that aims at keeping the water's temperature in the chill zone, this bottle can be used to store drinks and keep them cool without diminishing their total water content. The bottle has a sturdy impact resistant frame and is ideal for people that workout regularly.
Bubi Bottle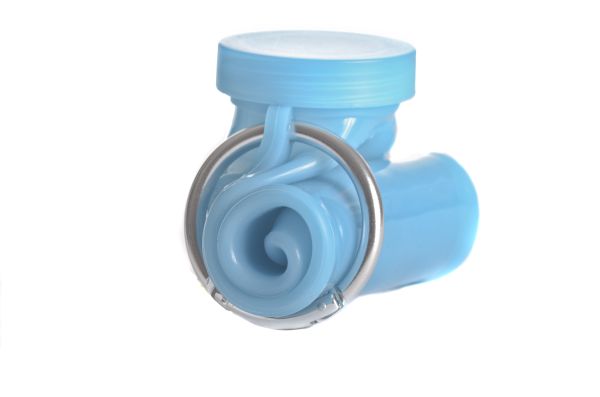 Talk about being multifunctional, the Bubi bottles are probably the forerunners in unique water bottle designs. These bottles are designed from a material that renders them super squeezable, and yes, foldable. They are also freezer, microwave, and dishwasher friendly and can be used to store alternate things too. The makers suggest myriad ways of using these bottles including as waterproof pouches or storing snacks.
Sportline Hydracoach Water Bottle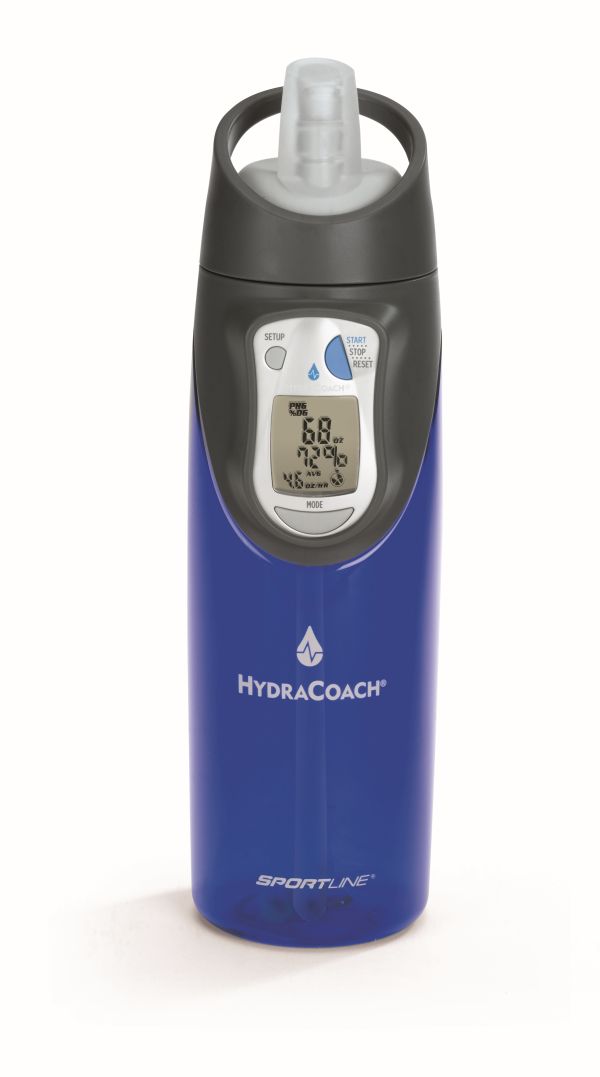 Designed by Craig and Kelly Perkins, a married couple who are avid climbers, this bottle can be a great companion for health conscious people as well as athletes. Using the small buttons on the front of the bottle near its onboard LCD screen, you can enter your vital information and adjust date and time.
The smart water bottle will then create your personalized hydration goals and also track your daily water intake. You can toggle through the screen to your hydration goals, daily percentage achieved, and quantity consumed per hour.
Aqua Zinger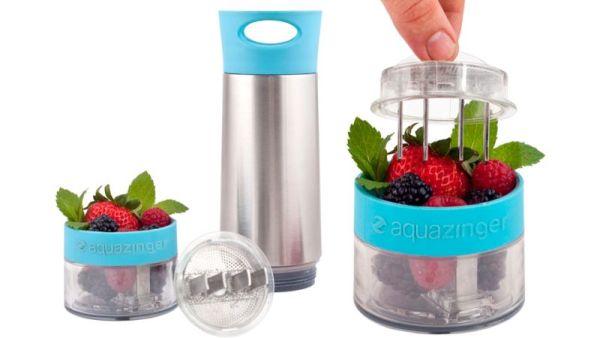 Stop adding artificial sweeteners and flavors to your drink and opt for natural ways with the Aqua Zinger. With a built-in, bottom mounted grinding cup that can house cut fresh fruits, you can taste the fresh flavors oozing in your drink as you sip. Aside from Aqua Zinger, you can find some other fruit infused water bottle to satiate your desire to get the best product; however, you need to do bit of research on this.
Every sports enthusiast and health-savvy individual knows the importance of staying hydrated. To be environmentally inclined it is wise to use water bottles instead of disposable plastic bottles that end up as waste. Many modern water bottles are equipped with technological advancements to reinvent what once was a mundane accessory.