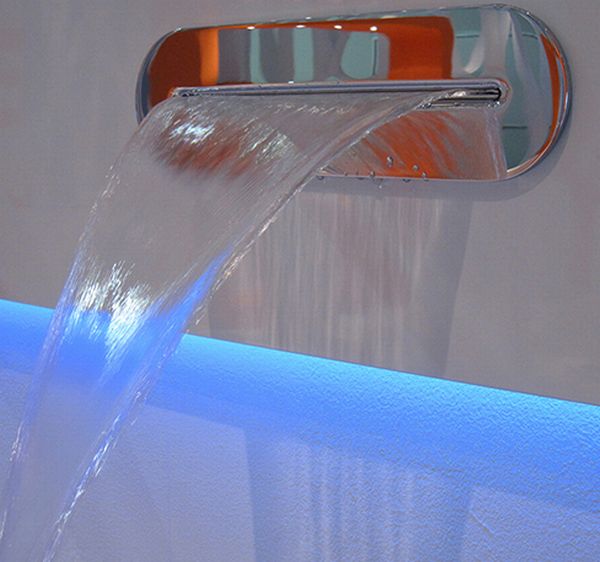 Cascade Shower Head, by ST Rubinetterie, is a uniquely designed fluide shower that gives a serene look and feel to your bathroom.

This product has been designed by Simone Micheli, a renowned architect who has drawn inspiration from nature and came out with the modern shower.
This futuristic looking shower displays an unparalleled cascade waterfall effect. It is fabricated with a polished steel slot, which adds charm to the water bath. It is way better than the showers that have a pipe and a bulky look. The Cascade Shower Head is a two dimensional shower, which has an opening in the middle. When the water comes out through this opening, it looks surreal just like a beautiful waterfall. The beauty of the shower lies in the fact that it gives a magnificent appearance to the bath tub when it is on. Another interesting feature about the product is that it doesn't acquire enough space in the bath room. It will just be placed like a photo frame on the wall and the polished steel will add to the beauty of the bath room.
Since the shower doesn't acquire enough space it can be installed outside as well. Thus, the Cascade Shower Head is also perfect for an outdoor shower. It comes in different colors such as brushed nickel, chromed brass and many more that can be ordered on demand. This creative Cascade Shower Head can be availed at €41.95. For more information one can visit the website of ST Rubinetterie.
Ref: Trendir