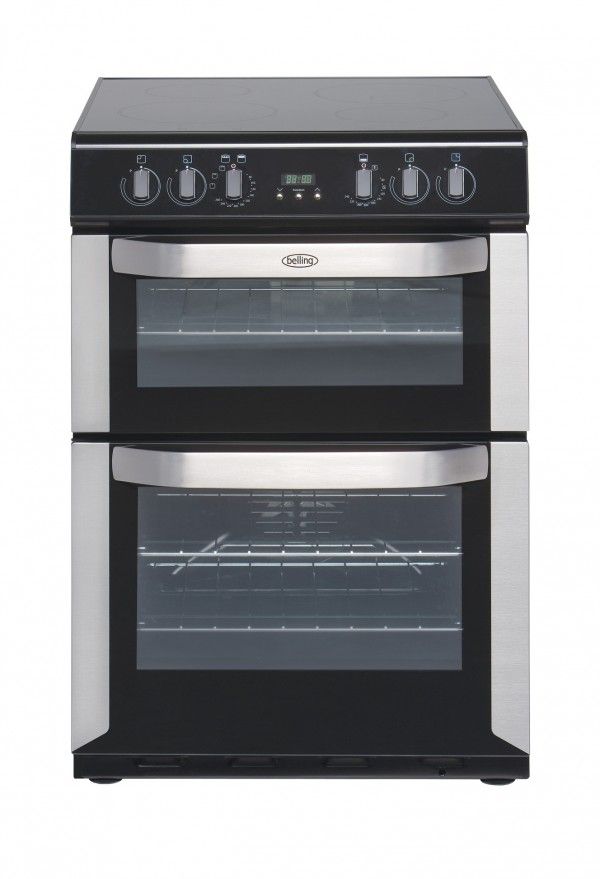 What is it?
FSE60DOi, the latest version of free standing induction ranges enables faster cooking in the most energy efficient manner. This 5-foot long double oven induction range comes with a high AA electrical rating, and its functioning is well controlled through LED programmable timers and user-friendly rotary controls.
Manufacturer
Belling Appliances is the ground breaker in integrating induction hot plate with multifunctional cooking oven in the year 2009 through brilliant application of induction technology. The company has added another state of the art induction range, FSE60DOi with advanced features of induction technology. Belling Appliances has gained immense popularity through the latest introductions of energy-efficient induction ranges, ushering in smarter modes of cooking as well as imparting a stylish look to the kitchen.
Key features
The topmost cavity of this modish induction range houses a conventional oven and grill, while the main cavity constitutes of an electrically fanned oven of a capacity of 59 liters.
The key safety features include pan detection technology and pan overheat sensor that prevents overheating of the cooking hob. A power boost function is provided with FSE60DOi induction range that allows the user to generate extra heat as per requirement. The flexibility in temperature regulation along with the safety features in this fanned double oven induction range is sure to surpass the popularity of other induction ranges in the market.
What's in for me?
Induction cooking provides the safest and smartest mode of cooking with minimum consumption of energy compared to other power operated ovens. FSE60DOi double oven induction range provides a more energy efficient mode of cooking, or you can say a cooler way of cooking as it dissipates lesser heat to the environment. Its minimum energy usage brings down your power bills. The exclusive safety features of FSE60DOi prevent all sorts of cooking hazards.
Price and availability
FSE60DOi, the smart free standing induction range is reasonably priced targeting a larger number of audiences of different economic background. The company is reaching out to a number of reputed dealers and retailers to ensure ready availability of the product in the market.
Ref: The Kitchen Factory