Lighting is one of the most regularly overlooked design elements in any home. Many people may not recognise immediately that their living space suffers from bad lighting but the indicators are often quite clear. People living with bad lighting can suffer from headaches, strained eyes, frustration from not quite being able to see well enough and potential kitchen accidents as a result! One of the key functions of home decor lighting is to make a home feel warm, spacious and inviting; and in the case of small spaces, lighting can dramatically alter the look and feel of a space, opening it up in new and interesting ways.
Flexibility is Key
From wall-lighting to lamps, the key to a successful home decor lighting scheme is flexibility. Be sure to have multi-purpose light fixtures in each room that can seamlessly transition an indoor space from day to night at the flick of a switch. Consider dimmers where applicable and mood lighting as elements of the scheme to enable a space to transform from a vibrant living space to a romantic intimate space with little to no work at all.
Find the Right Fixtures
Sourcing the right light fixtures for each room will contribute to the overall design aesthetic as well as the perception of space. Use uplighters to bounce light onto the ceiling and walls, illuminating these can make a space feel physically lighter and larger. Creating panels of light at one end of a room is a great feature to incorporate into a scheme; this draws attention to the focal display, making a space appear longer. Placing fixtures or lamps in the corners of the room can draw attention to the extents of a space, opening up the central area and making the space feel more open.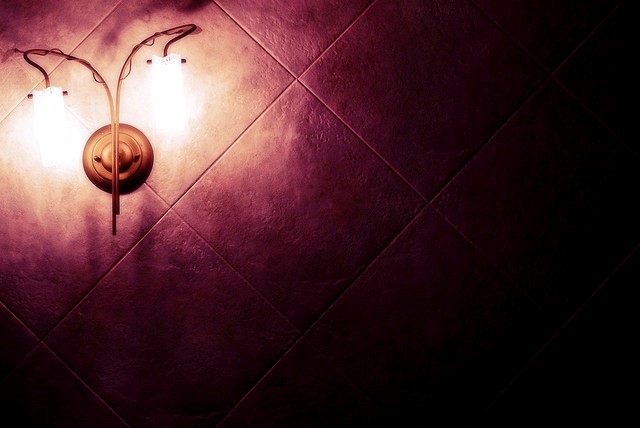 Know What You're Going For
Approaching lighting without a clear idea of what you want will inevitably result in a mish-mash of a scheme that does not serve its original purpose. If your goal is to make a space feel taller, use vertical light beams to pull the views up the walls or hang pendant lights on long cables. By bringing these features lower in the room, you create a strong sense of height. For a cosy scheme, consider using more lamps than permanent fixtures. Placing lamps in clusters can create lots of smaller pools of light in a room and make it feel intimate and comfortable. By not allowing light on the ceiling, the space feels more enclosed, which in turn can be quite comforting.
Transforming a space doesn't mean incurring massive expenses with a complete renovation, but a few simple adjustments to a lighting scheme can work wonders. It's important when developing lighting ideas for the home to also consider colour; if the walls of a small space are dark, consider brightening things up with a lighter hue, this will open up the space, and when complemented with new lighting can completely change the look and feel in dramatic ways. Sourcing new fixtures, lamps and other lighting elements is a great chance to experiment with design and in the process, make a home energy efficient, dynamic and comfortable.
Image by Fey Ilyas,
Article Submitted By Community Writer.