Our house is a special place where we feel safe, secure and loved. In order to keep it updated, we need to reconstruct and renovate it at regular intervals, which end up leaving some oddly shaped ceilings and wonky, quirky walls. These unusual architectural features make the place appear dull and outdated. However, you can fully transform these rooms with the help of creativity and positive imagination. Given below are tips that would help you design a fantastic bedroom for yourself that you would adore for the rest of your life.
Colors and Patterns: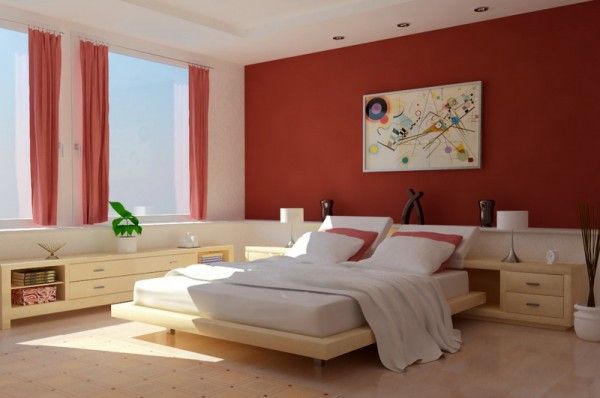 Use of a uniform and single color shade for your walls will smoothen and hideaway the odd corners and angles of not just bedroom but other rooms too. Another way to disguise these ugly features is to cover your walls with wallpaper that has small printed patterns and designs. Avoid using geometrical or striped patterns, as it might highlight lumps and cracks of the bedroom walls.
Windows and lighting: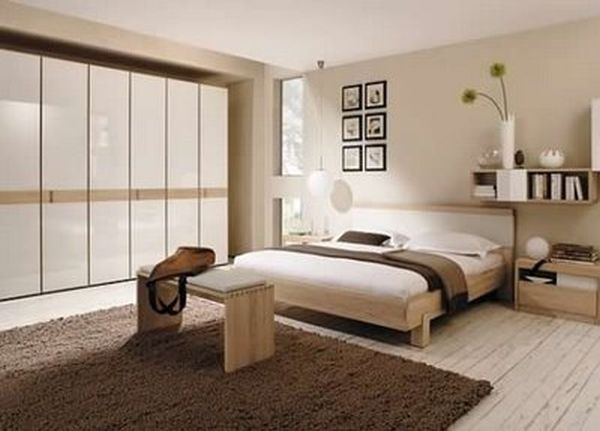 Proper lighting can really work wonders to overshadow the construction flaws of a room. Leave the windows uncovered to allow natural light inside the room. This would enhance the visual appeal of the room and will make it appear bigger and brighter. While choosing curtains to maintain bedroom privacy, select a shade that is similar to the color of your walls. Slanting ceilings often lead to formation of dark corners. To revamp the corners, use accent lights or attractive floor lamps. You can even opt for more affordable track lighting to illuminate the dark and gloomy nooks and corners.
Furniture: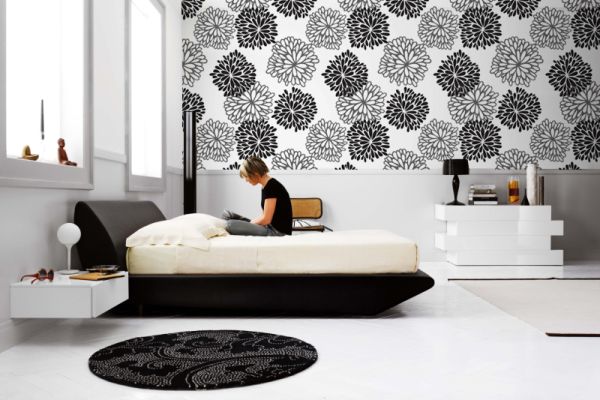 Bedroom furniture has become a must have accessory these days. Do not use heavy furniture for the bedroom, as it makes the room appear even more clumsy and awkward. On the other hand, the furniture chosen should be such that it beautifully fits inside the sloping ceilings and odd shaped walls. A slanted ceiling could be the best place to have a subdued dresser, whereas the space between two differently angles walls can be converted into an excellent and comfortable window seat, thus allowing the best use of the space available. A recessed wall can serve as a study zone by merely placing a proper desk and chair. In rooms with sharp corners, make use of furniture with rounded curves.
Accessories: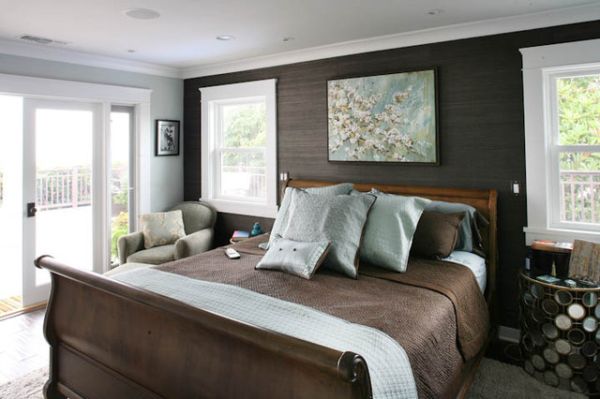 Eye-catching accessories are the best solution to deal with the décor of rooms with odd and quirky ceilings and walls. This way you can drag the attention of the viewers away from the oddness towards better and more attractive things. To create a brilliant centerpiece for your blank walls, make use of canvas painting or framed prints of large size. You can highlight any empty corner of the room using a small indoor plant or a simple photo frame kept on a small table. Do not use hanging mirrors; instead go for large mirrors to decorate walls.
Knee Walls: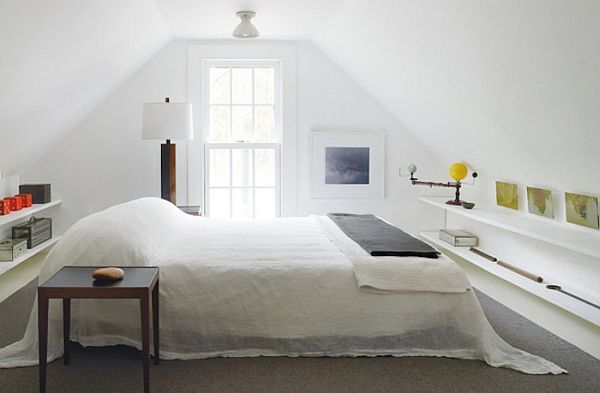 We can define knee walls as the low-lying walls that join the slanted roofs. These walls are the perfect place to keep furniture for seating and lying. Thus, a knee wall is the best spot to boast upholstered chairs, love seats and beds attractively.
Hence, from the above ideas, it becomes clear that accessories like furniture, pictures and frames can beautifully add glamour to your place, while driving your attention away from the understated areas of the room.
Summary:
Unusual walls and ceilings can affect the décor of your home adversely. Following these ideas and tricks will make your oddly shaped bedroom a place of your dreams, where you would always enjoy the best of your life's moments.