With spring come new joys, new hopes and happiness in our lives. This is the time where we really want to linger outside and let loose ourselves. I am sure most of you must have started planning about organizing parties and get together with friends and family. So here we are to help you at making your parties even more special with fabulous table décor ideas. Follow these tips to welcome the springtime fresh feel to your tables and have a perfect springtime look.
Colorful candy box: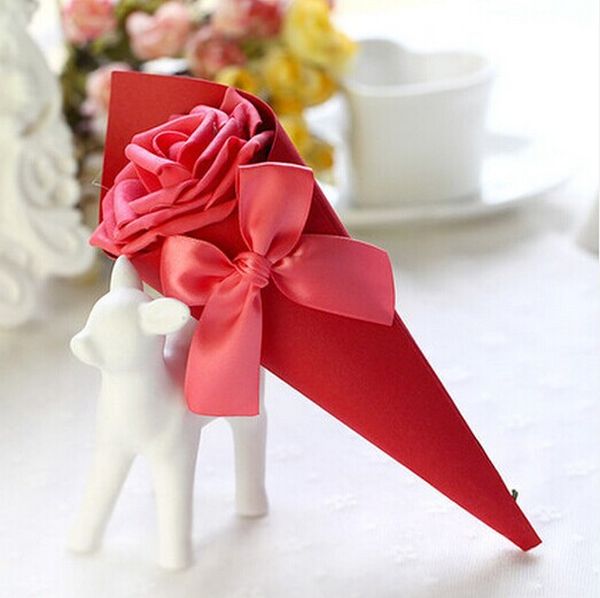 What could be more exciting than having a return gift to take home? This would also help your guests to cherish the fun time they've spent at your place. To make your spring party a bit more special, place jellybeans decorated with beautiful ribbons and feathers at several corners for the guest to take back along. You can even make artificial eggs out of cardboard boxes and fill them with any of your or the guests' favorite sweets or candies.
Sizzling centerpieces: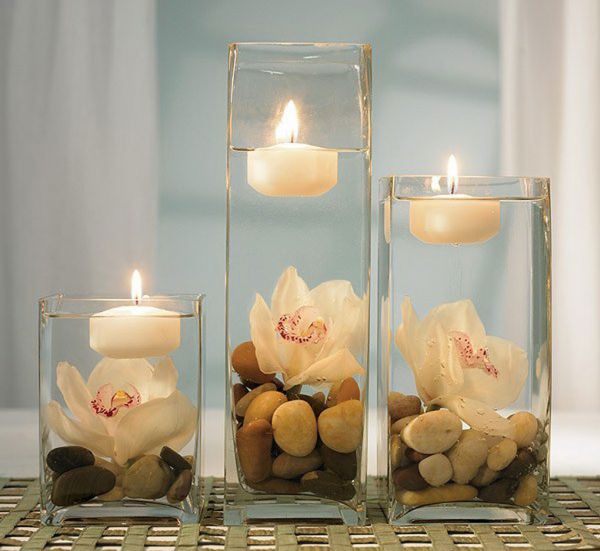 Beautiful and elegant centerpieces are the key to a complete spring table décor. There are numerous ideas for you to choose from. For an affordable décor, you simply need to take any container and fill it with a pillar candle and lettuce leaves all around. For a much elegant setting, place a glass candlestick collar over a bud vase. Hang crystal clusters and fill the vase with a single flower that can stand on its own.
Make a ribbon vase: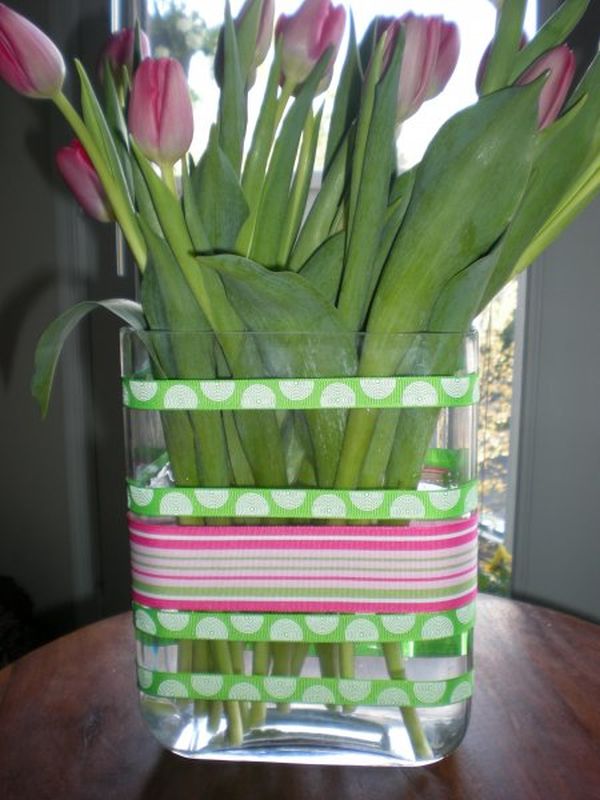 To make an extremely fancy table centerpiece all you need to do is to put together flower varieties such as pink peonies, roses, chartreuse verbena and tulip inside an extra large square shaped vase. Cover the outside of the vase with ribbon of your favorite pattern like stripes or polka dots and secure it with hot glue. You can even let a few ribbons run over the table.
Paper flowers: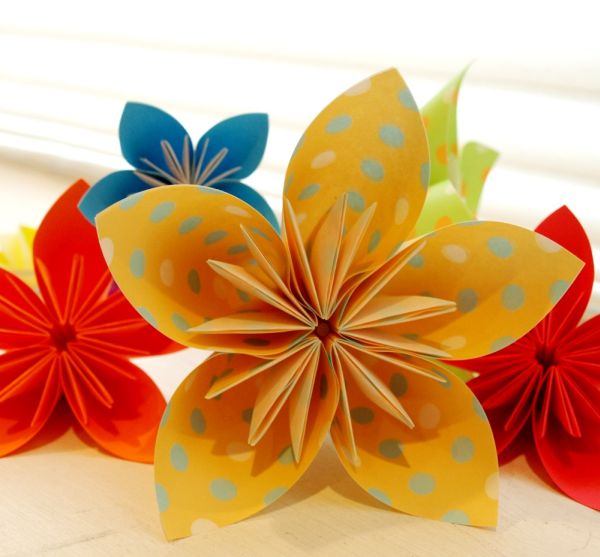 Flowers are one such décor item that can add life and freshen up the entire look of the place. So what if you cannot find fresh flowers to decorate your table? You can make artificial paper flowers or can even buy them from stores and brighten up your party tables.
Doily vase: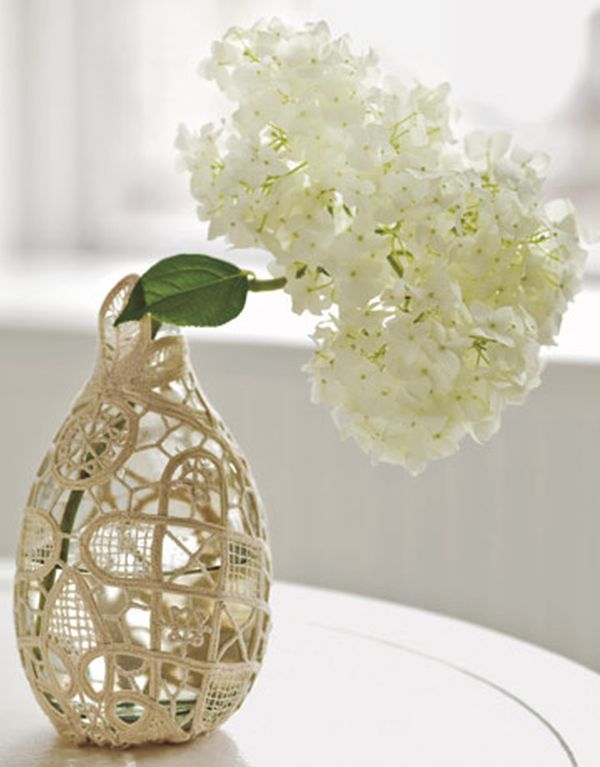 For those who love to be simple yet attractive here is a very simple yet effective table décor idea. Place some fresh yellow tulips inside a see through glass vase and wrap up a doily around your vase with the help of a simple twine.
Wheatgrass and flower centerpiece: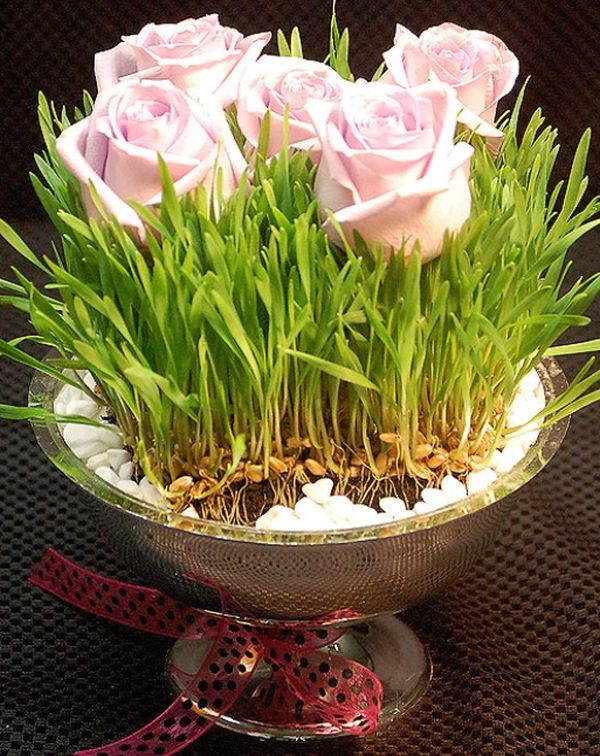 Wheat grass is an excellent display base that can add to the beauty of your table. Plant some wheat seeds inside a plant tray at least two weeks before your party so that a thick moss and grass blades grow inside the tray.
Once the wheat grass grows completely, assemble three cake stands and place the wheatgrass gently while making it moist into the trays with the help of a knife. Place small seasonal flowers above the grass blades gently and put some small bottles filled with flowers or clay birds and flowers around the cake tray. The entire arrangement is extremely attractive to look at.
An "egg"cellent décor twist: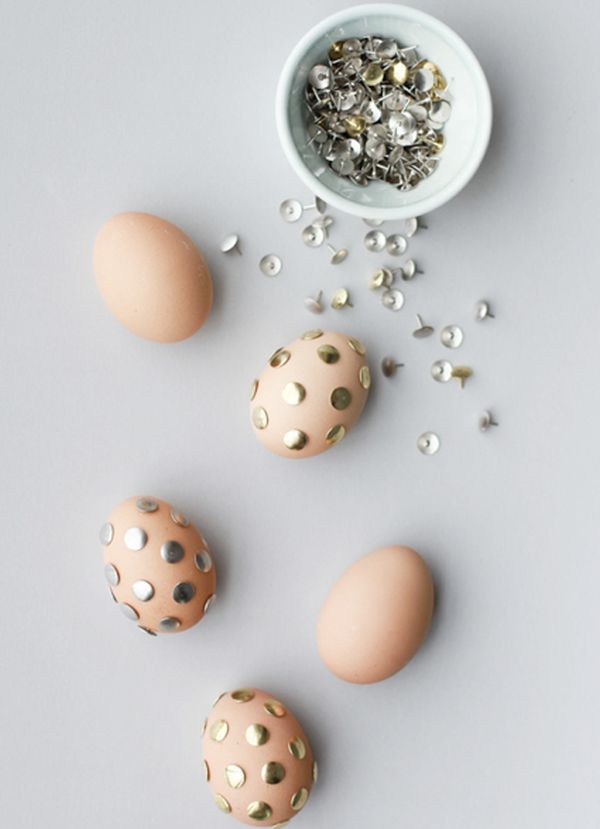 Surprise your guests this spring with a unique egg inspired table decoration. You can place a small nest and a dyed egg that bears details made with toothbrush and brown paint. Marbleized eggs make a stunning spring table décor object that everyone will fall in love with.
Summary:
These spring tablescape ideas are interesting so much so that your guests will cherish your party and the party arrangement for a long time. Happy Spring!