Are you on a lookout for minimal aesthetics for your home? Well, here we have brought a very cool and offbeat shelving solution FAVO designed by Imperfettolab. This organically shaped shelving solution is ideal to give your room décor a neoteric and a unique feel.
A modular wall shelving system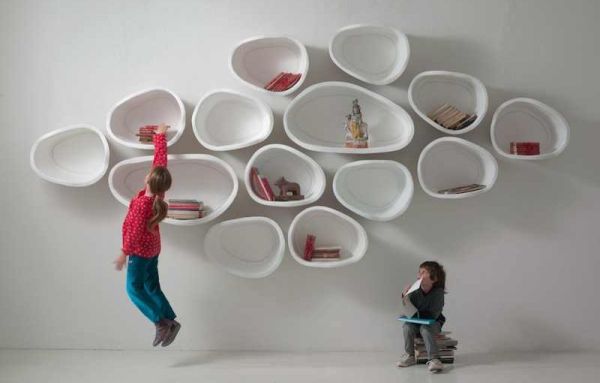 FAVO is a modular wall shelving system that a natural beauty and an organic charm to it. A product that can add minimalism and practicability to your home, office, or anywhere you install it. Imperfettolab is an Italian design studio known for creating unique and exclusive designs. The design studio takes inspiration from the imperfections of raw materials, and tries to imitate it in its designs.
Neoteric shelving system with a playful design
The organically shaped shelves look ultra modern and playful. Designers have used both natural and artificial elements to make FAVO. The shape was achieved using fiberglass and moulds, which were later sanded, painted, and hand-polished to make this modern and modular storage solution so visually appealing.
Using fiberglass as the main ingredient in the making of FAVO had a special purpose. Fiberglass is lightweight, durable, and is weather resistant. These qualities make FAVO not only an indoor storage solution but a durable storage for outdoors as well. Available in black and white finish, this modular shelving solution looks like some super happening wall décor.
Myriad ways to organize FAVO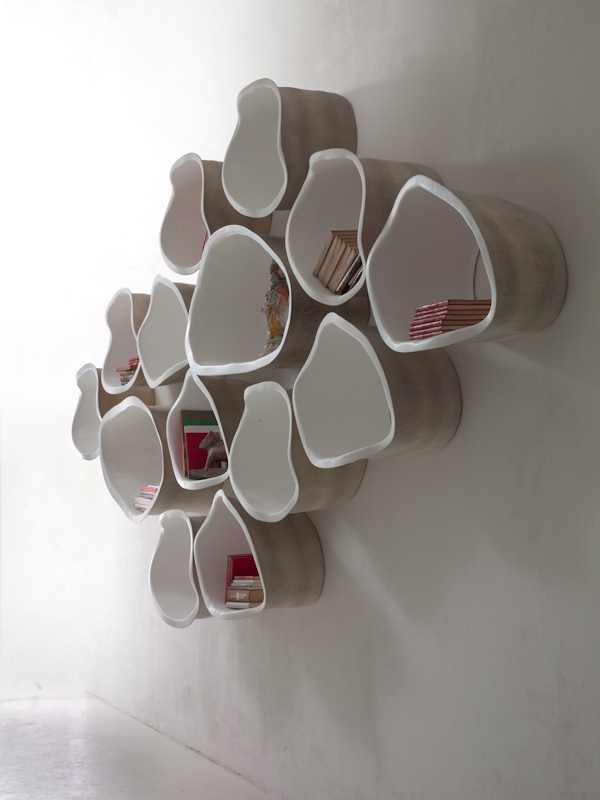 All the shelves differ from each other in their shape and there are unlimited ways you can organize FAVO modular shelves on the wall. It depends upon your will as to how you like to see the shelves on your wall. You can in fact, play organizing them every day. Depending upon the space availability and your preference, you can change position of FAVO.
With such a flexible design and outstanding visual appeal, FAVO intends to amp up the aesthetic appeal of your room décor. You can use the shelves as a wall-mounted library, or simply a corner to display home décor items. You can hang the shelves closer to the floor, so that your kids can also easily access the items stored in them.
Bid adieu to boring wall shelves and say hello to this unique and very pretty modular shelving solution FAVO. It enhances the room décor aesthetics, and the freedom to hang them anywhere and in any way you feel makes the décor interesting.
Source : DesignShell.Com