Outdoor furniture you buy to decorate your extended living space in the patio. The furniture makes the outdoor space comfortable and pleasing, so that the family members enjoy their time outdoor. You need to choose an outdoor furniture collection that is stylish and comfortable altogether. Moreover, there are some other factors also that you need to consider in order to get the hang of ideal outdoor furniture.
Material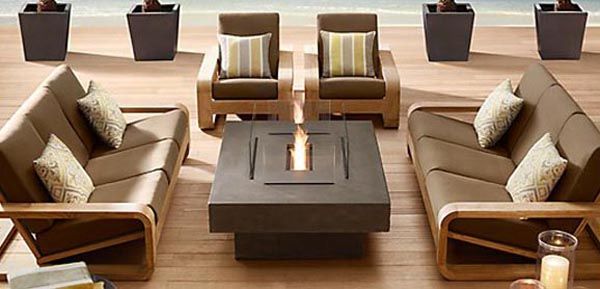 You get outdoor furniture in a wide assortment of materials, so you need to know the ups and down of all the materials. The furniture made of aluminum looks lovely, is lightweight, and is rust resistant. It is tough and durable that makes it a good material for outdoors. Steel furniture looks good, is durable but is heavier than aluminum.
Iron outdoor furniture is the strongest of all and is the heaviest too. Wrought iron furniture is rust resistant and not rust free, so make sure you paint or maintain it every now and then. Wicker furniture looks splendid outdoors only if it is safe from rain. Wood furniture looks good but demands a lot of maintenance outdoor. Plastic furniture is light, looks good but you need to save it from harsh cold and scorching heat.
Functionality and purpose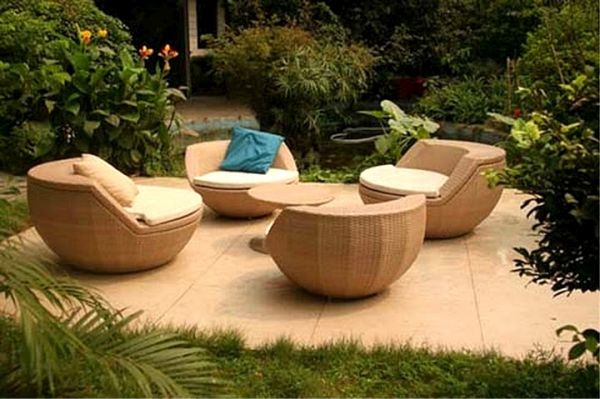 The best way is to consider the purpose and functionality of outdoor furniture before buying. Do you want your outdoor space to look just stylish or you want it to be a combination of style and comfort? Do you want it to be entertaining or a combination of entertainment and comfort? Ask all these question to you, come to a solution and then go for the actual purchase.
You want some dividers to ensure your guests get their personal space or to conceal your patio so that your neighbors do not keep interfering. Install umbrella if your patio receives direct sunlight, round and side tables so that you could serve your guests well, and furniture pieces like this that suit your purpose well.
Consider comfort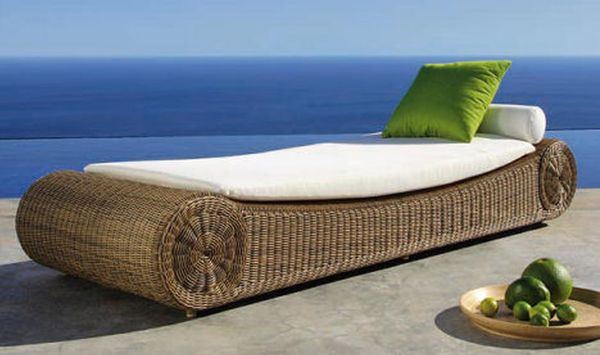 You will be spending time relaxing outdoor, sitting on your outdoor furniture, so make sure it is comfortable enough. Chairs with cushions are always more comfortable than the cushion less chairs, especially when you host parties in your patio make sure your guests get to sit on comfortable chairs with cushions. Put some rocking chairs, loungers and recliners in your patio for a relaxed look, and hammocks and daybeds would also look amazing.
Pick a Style or Theme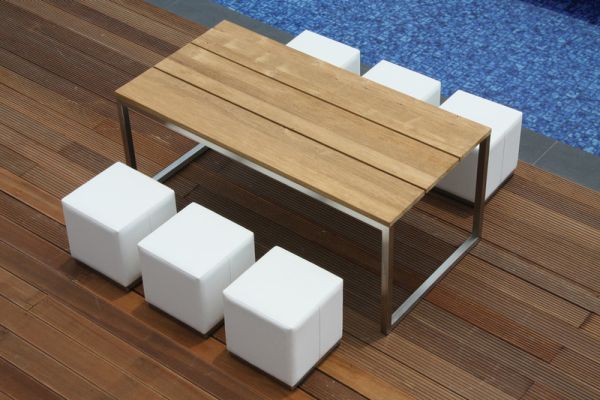 You need to have a good understanding of all the styles of outdoor furniture such as contemporary, formal, rustic, casual, and Tuscan. Then only you can be in a position to choose a style for your outdoor space. Do not choose a style or a theme that looks out of place but a style that incorporated well with the existing home décor.
You can mix and match the styles to add an element of excitement and fun to the décor. Place a wooden rustic table with modern chairs around and many other combinations. Bright colored fabrics and streamlined furniture will help liven up the space and make it more and more engaging.
Storage and maintenance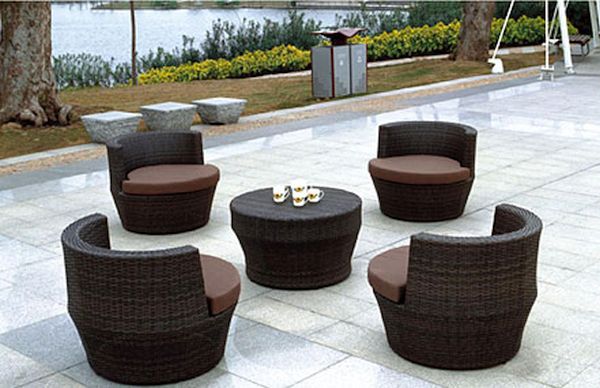 Outdoor furniture demands a lot more care and maintenance in comparison to the indoor furniture. This is because outdoor furniture comes in direct contact with the weather conditions, whereas the indoor furniture is safe inside. If you do not take proper care of outdoor furniture, even the toughest of material will not be able to withstand the conditions outside. Therefore, you must plan and arrange for a place you store your outdoor furniture when the weather is bad outside.
Buying outdoor furniture demands you to take into consideration some factors. You need to do a careful selection, or else you can end up buying a misfit collection of outdoor furniture.