Urban homeowners still love reading newspapers over the e-papers but after the day is over it turns into trash. Instead of throwing away the newspapers, you can use them for decorating your home in a unique manner. You can incorporate the newspapers into your home décor in several brilliant ways. You can involve your kids in the DIY projects and teach them origami and paper crafting techniques.
For decorating your home with newspapers you need to wear your thinking cap. There are usually several knick-knacks to be found around your home, which you can combine with newspapers for making décor items. The décor items you make can be hanged from ceilings or showcased on the walls. In the following, some excellent DIY ideas for decorating home with news papers have been discussed.
Cover the wall with newspaper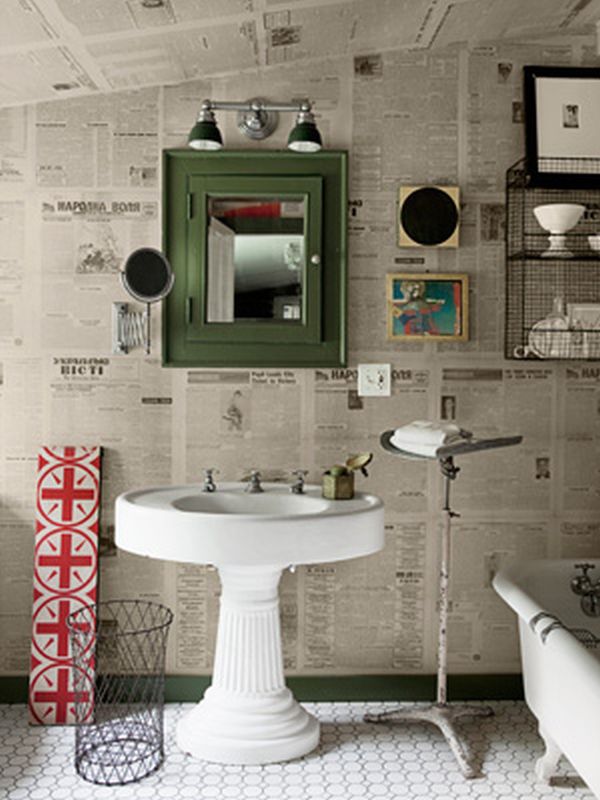 This is definitely a bold step but if you do it right then your wall will look like a piece of quirky art. Decorating urban homes is all about experimenting and combining different things. The outcomes have to look classy and pleasing to the eyes. You will have to be very careful while pasting the papers on the walls. Take single pages of papers and glue it with another. Make sure that important and interesting news can be seen. Use bare frames to frame some of the eye grabbing news articles.
Newspaper wreaths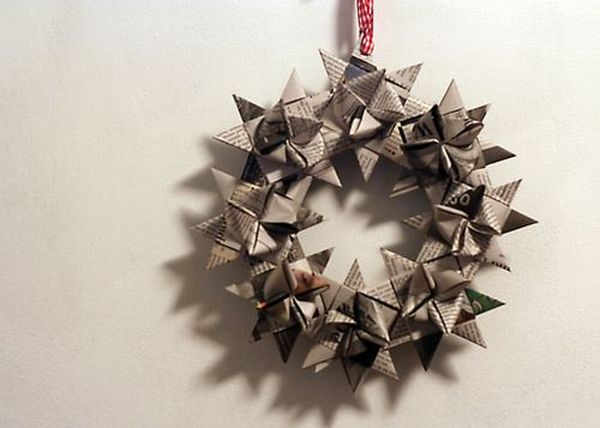 You like to hang lovely and ornate flower wreaths on the front door during festive season. But they look out of the place in other times. Newspaper wreaths are timeless and they can be used on the door all year round. To make newspaper wreaths you will need glue and get crafty with a scissor. Some DIY lovers also use blades for cutting papers in innovative manner.
Flower doorknob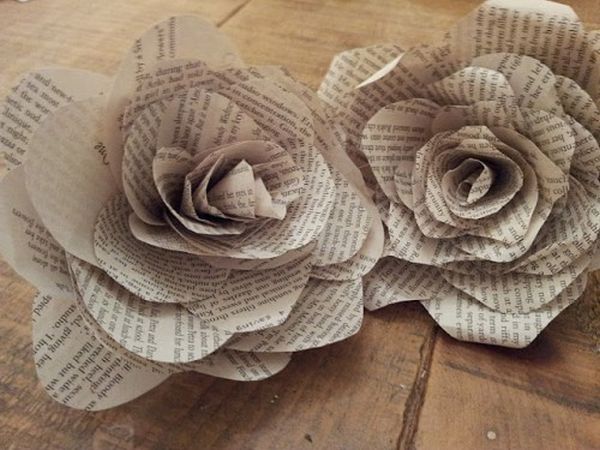 Not just the doorknob, you can decorate wardrobe and cabinet doors with the newspaper flowers as well. Make an oversized flower using newspaper and then glue colorful folded papers inside its petals. You can also use pages of old map books for making the inner petals.
Big orbs and hanging lanterns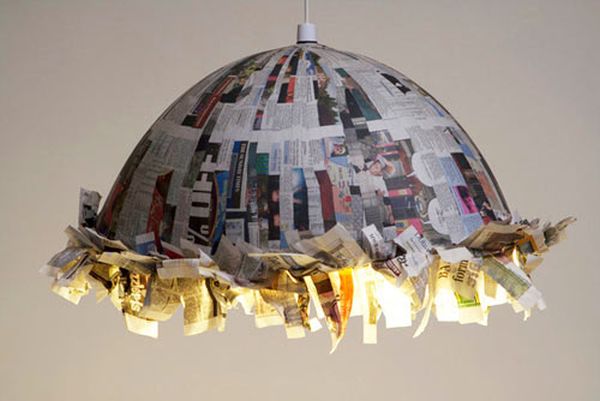 Get hollow orbs made of plastics and cover them with pieces of newspapers cut in an interesting way. You can cut the newspapers like big petals and glue them on the outer surface of the plastic orbs. Hand the orbs from the ceiling in symmetrical groups. This decoration will look especially good if you host a party.
Newspaper side table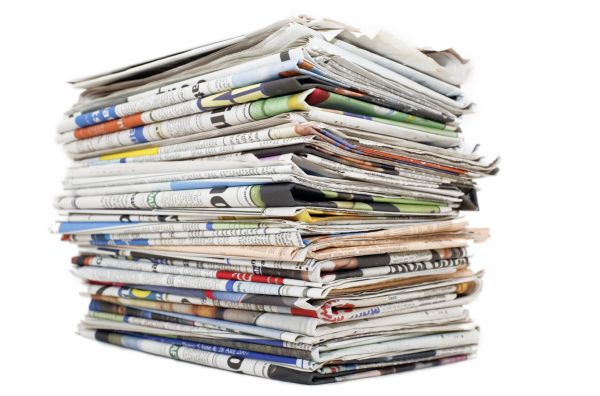 The previous ideas were for using newspapers for making décor items but this one takes things further by making usable furniture with useless newspapers. Get two shiny and stylish belts and make a pile of newspapers. Tie the newspaper pile with the belts and put it like a stack beside your bed. You can easily place bedside lamps and other items on this DIY newspaper table. It looks urban and inspiring. Despite being cheap it does not look tacky.
Cover little things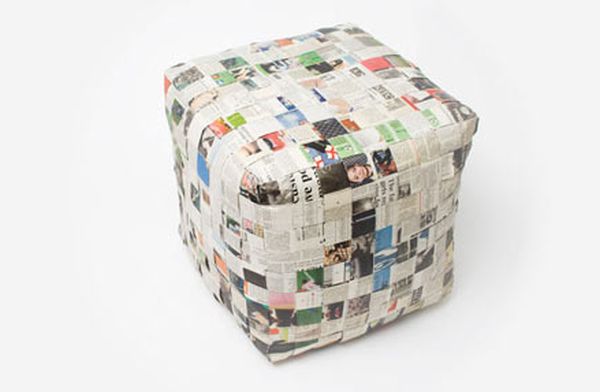 Another easy to do DIY idea for decorating with newspapers is covering the big candles with papers. You can place the candles against a white backdrop to make them look more stunning. Think of ways in which you can accentuate existing décor items with newspapers. You can also use the newspapers for covering the lampshade.
Make a frame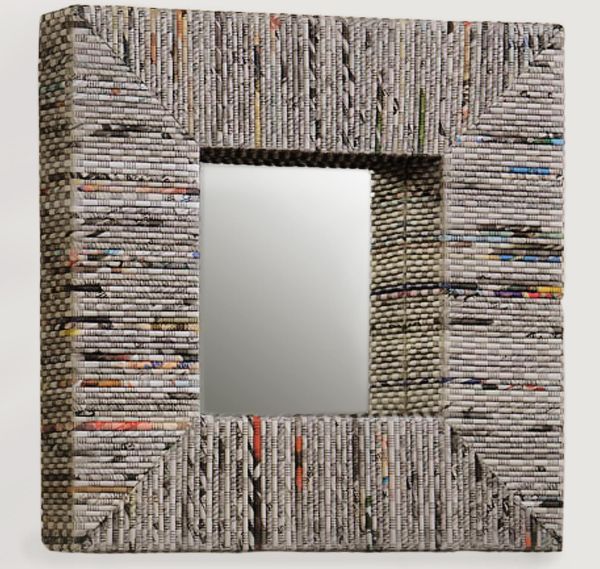 Neatly color or paste color papers on pieces of newspapers and fold them. Use glue for sticking the folded pieces of newspapers together and make one of a kind frame for your bedroom mirror. This addition will give a complete make over to the wall, as it is colorful and vibrant.
Summary

You can decorate your rooms with newspapers in countless ways. Get creative with the glue and scissor for giving dull and boring interiors a quirky twist with newspapers.