Changing or upgrading the lighting fixtures can give your bathrooms the much deserving facelift they need. Proper light is as necessary in the bathrooms as in any other room of your house. Bad lighting can prevent you from properly cleaning yourself and maintaining high standards of hygiene.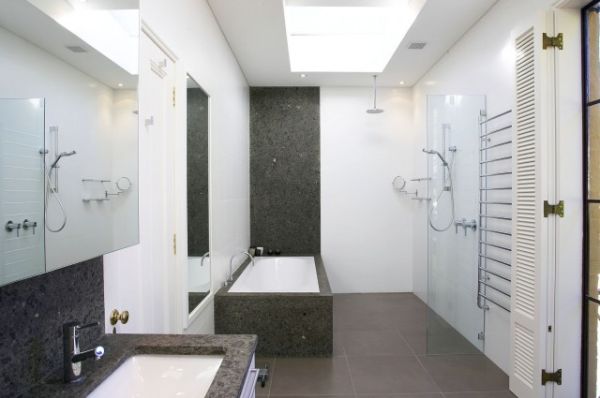 Choose lights that illuminate without ruining the ambience of your bathroom. Invest on lights that last for a long time and reduce your energy bills. Here are some tips to help you select the right lights for your bathrooms.
Different types of lights fit for your bathroom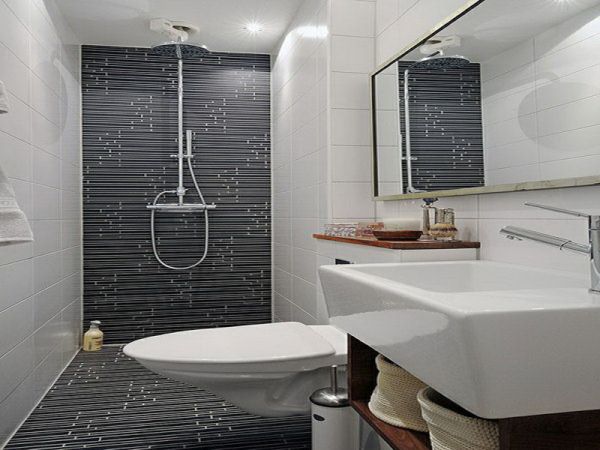 There is more than one source of light inside your bathroom. You can use different types of lights to make your bathroom look gorgeous. For taking advantage of different types of lighting options, you should find out more about each of them. You should use ceiling lights to spread the light all over the bathroom.
These types of lights are also good for ambient lighting. Light from the ceiling falls on different objects and surfaces and help you see and find all the necessary objects without any obstruction. You can also focus ceiling lights at a specific direction.
Another type is recessed or can lighting that best compliments modern urban bathrooms with a chic design. You can use these lights in a smaller bathroom, as they take very little space and create perfect, relaxed ambience. Down lighting is good for accentuating a particular area of the bathroom. You can get water and damp resistant down lights in different styles and sizes.
If you want to create a luxurious bathing experience then set the perfect mood with the wall lighting. You will find many different types of wall lights both online and offline at affordable prices. Chandeliers are also being used in contemporary bathroom, as they offer illumination and enhance the style quotient of your décor.
Things you should consider while buying bathrooms lights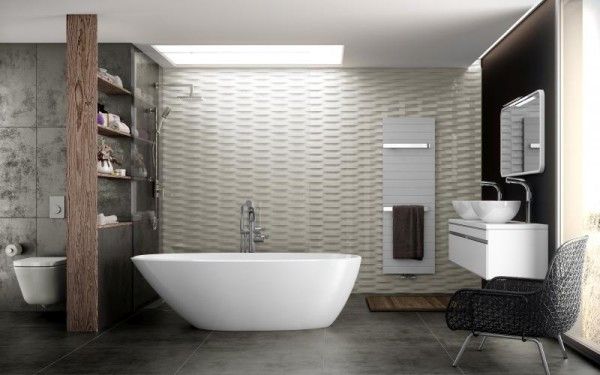 You must consider several factors before purchasing bathroom lights. Your new lighting fixtures should be in accordance with the existing décor. The new lighting fixtures should also match the hardware used on door, metal finish of faucets and towel bars. This way you will be able to create a coordinated look.
For a trendy look, you can also use lights that make contemporary bathrooms more exotic and unique. However, do not go overboard in your attempt to make the bathroom look trendy. You can use accent lighting to make the pictures or art pieces in your bathroom look gorgeous. Accent lighting brings attention back to particular parts of your bathroom.
What tasks the light will help in performing?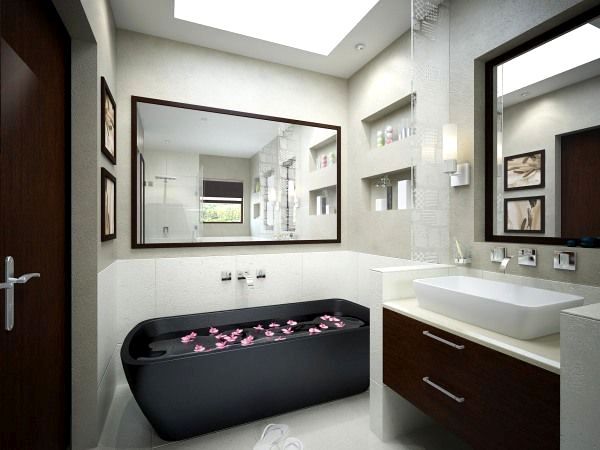 We need to perform various tasks in the bathroom and each task demands different types of lighting. For tasks that require great deal of precision, such as dressing up for a party, you should get lights that offer even illumination and helps you get ready without wasting any time.
You can also use mirrors for reflecting light all around the room. Side mirrors and full-length mirrors can help you spread the light and perform different tasks quickly and easily. Energy efficiency is another major concern for homeowners. By using LED bulbs, you can reduce energy wastage by 90%. Halogen bulbs also last long and they are around 20% more energy efficient than the normal bulbs. Apart from reducing your energy bills, green lighting also help you play your part in sustaining the environment.
Lights can change the look of your bathrooms and make it look more attractive and organized. Choose lights that offer illumination without compromising on style and design and offer a harmonized look to your bathroom.