The flooring of a room can change the dimension of its décor. The amount of light in the room depends largely on the type of flooring design you select. Homeowners who have initially ignored the flooring and chose random tiles for low cost have regretted their decisions later on.
Take some time out for selecting the flooring material and design for all the rooms. Unlike the walls and the ceiling, the floors are continuously used and traded upon. That's why it is necessary to choose materials and designs that are easy to maintain yet attractive. Here are some excellent floor tile design ideas that you may use for different rooms.
Go monochrome for the bathroom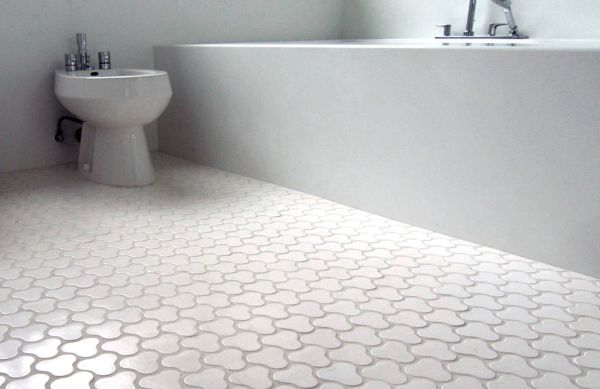 Even white and black can look bold if used in an intriguing pattern on the flooring. If you are fond of retro white and black décor then opt for the monochrome look inside your bathroom. Black frame for the window and black bathtub will create nice contrast with white walls.
For the floors, choose a white and black lantern pattern that is bold yet sophisticated. If you don't want such a bold look for your attached bathroom then try it for the spare or guest bathroom.
Simple style for entryways
Depending on the décor and architecture of your home you can choose a simple and pragmatic tile design or go for smooth and elegant marble flooring for the entryway. Almost all styles work for the entryway but remember not to use tiles with busy or intricate patterns that mar visual perception. Ceramic tiles and hardwood flooring both look great for the entryways.
Neutral elegance for living rooms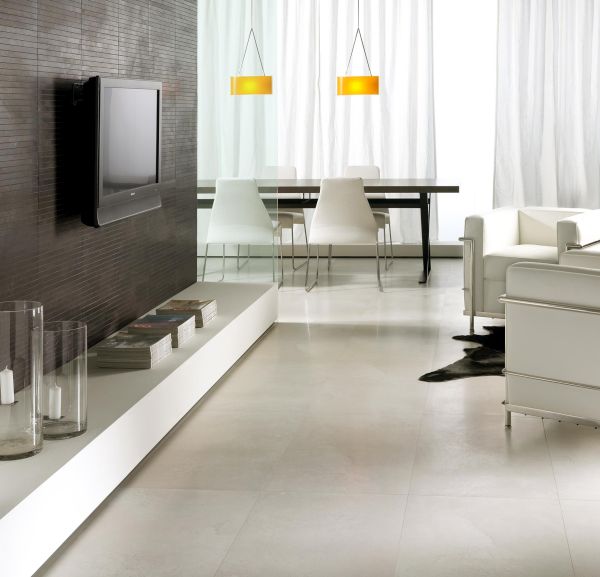 Living room is where you sit your guests and chat with friends. It is a room where the family assembles for drinks or after dinner coffee. The flooring of this room has to be elegant yet chic. Nothing is better than neutral shaded ceramic tiles for this.
If budget permits, you can go for marble flooring but make sure that you maintain it properly. White, beige and light browns work well in a huge living room with different sitting areas. Lighter neutral shades like cream and even an uncommon shade like mint green can look great in smaller living rooms. The carpet or rug has to compliment the flooring.
Mediterranean fervor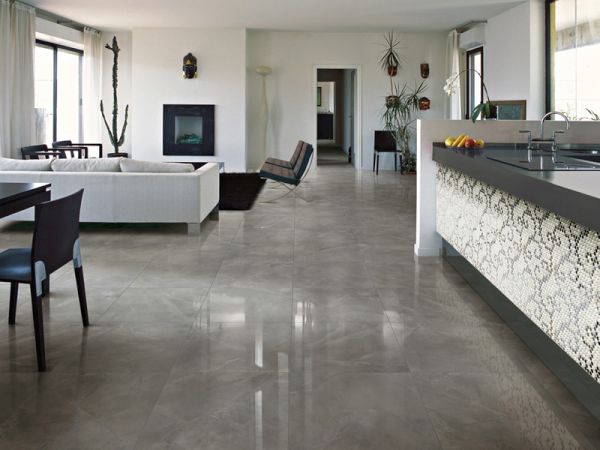 You can bring the Mediterranean beauty in the bathroom adjacent to your master bedroom by using lovely floor tiles with Mediterranean design. Mediterranean design inspired tiles in the middle of the bathroom floor will create a focal point and give the bathroom a special feel. Accentuate the floor design by using similar designer tiles around the bathroom window and edges.
Customized flooring for the kitchen space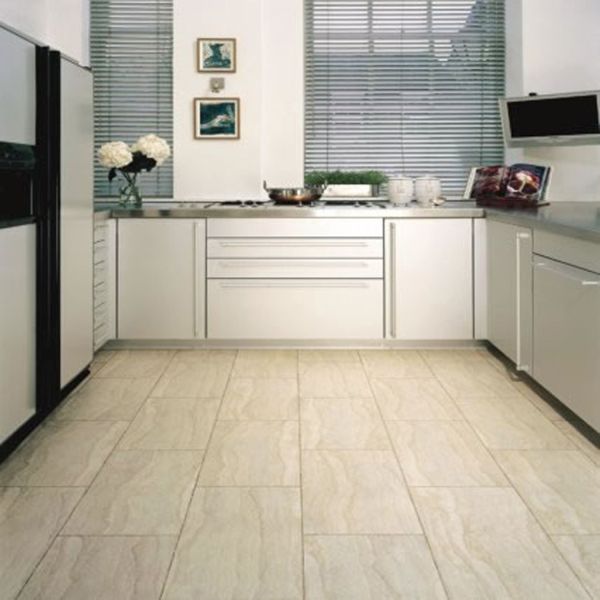 As many homeowners are opting for modular kitchen for their convenience it is advisable to go for a customized flooring design. Choose tiles that perfectly match the rest of the décor you have planned.
Big geometrical patterns work well in wide kitchen space flooring. Combine circles with diamonds and rectangles to create a unique floor tile design. In smaller kitchens you should try a bold color along with white. For example red and white tiles in classic chessboard pattern will be perfect for small, white modular kitchens.
Classic is still in vogue for bedrooms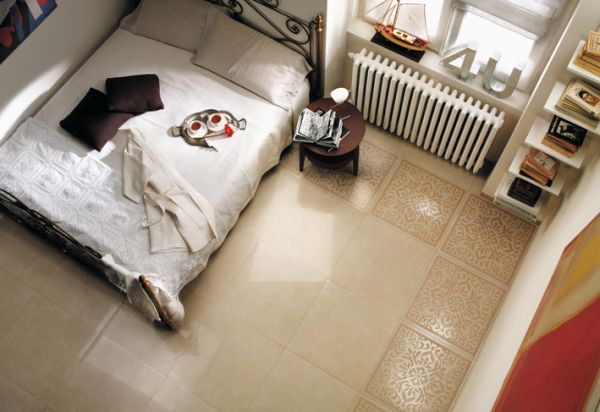 When it comes to bedrooms lush carpet flooring is always in high demand. Try a classic tile design in classic shades and you will never go wrong. Do not pick your favorite pink, green or red for the flooring of bedroom. Instead go for white, earthy browns, grey and even charcoal which help in creating a soothing ambience.

The flooring of a room can either make or break its entire décor. So, choose floor tile designs with care after doing some homework. Choose styles which will look unique even after ten or twenty years.