Decorating your home with books is a great way of showing off your cultural background and taste. If you are proud of your book collection then there is nothing wrong in flaunting it. But to use books for your home décor you will have to be innovative. You cannot simply put the books in shelves for display.
You have to think of ways in which the books become a part of the decoration than mere accessories. The way you arrange your books on shelves can speak volumes about your taste and choices. In the following, you will find several ways in which you can decorate your living space using books.
The staircase and passages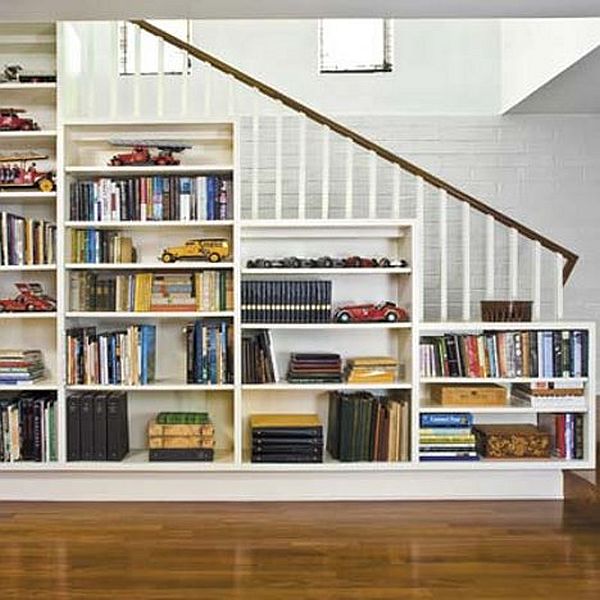 Making a book shelve on the wall running along the staircase is a great idea. It makes good use of space and offers a more lived in look to your home décor. In many houses there is a passage leading to rooms from the staircase.
You can turn this small and narrow passage into a reading nook by making wall shelves in convenient shapes. L shaped wall coves for keeping books look pretty chic. Add a sitting bench with cushions for reading in the passage. With careful use of lighting, your passage library will look elegant and comfortable.
It's all about arrangement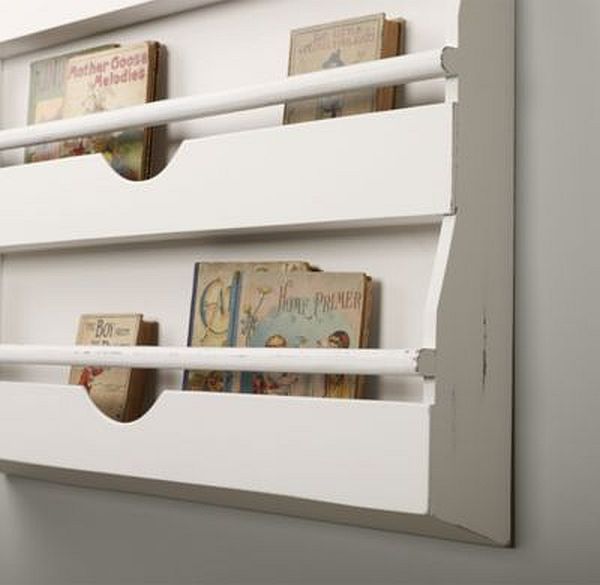 If you have many white covered books, then keep them together in a small wooden rack. Instead of the boring way of arranging books, place few of them on top of each other in the middle of a rack. Red covers are also common so if you have red covered books at home arrange them vertically, horizontally and at angles to each other on a stack. You can keep artifacts that are striking between the stacks of books. This will make the shelves look more alive and interesting.
On the floor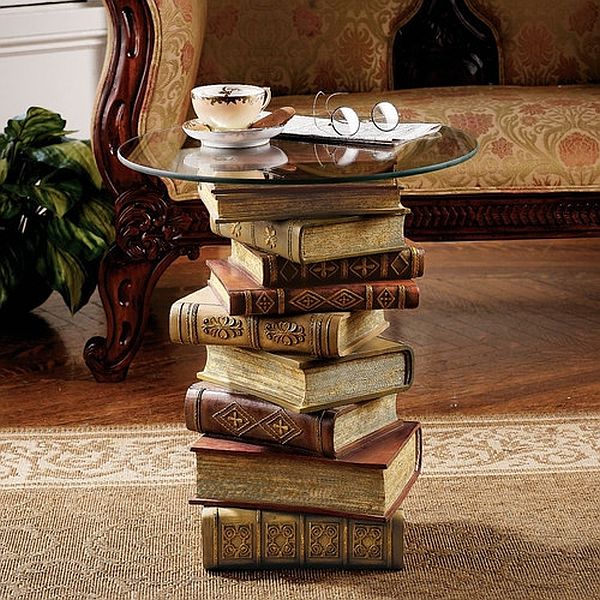 If you have colorful coffee table books and hard covered books that look bright on the cover, stack them together on the floor. Stack of same sized books can make nice side tables and bring visual variety to any nook or corner. You can also place a flower vase or portrait on top of the stack of books to make it look more artsy and chic.
Decorate the coffee table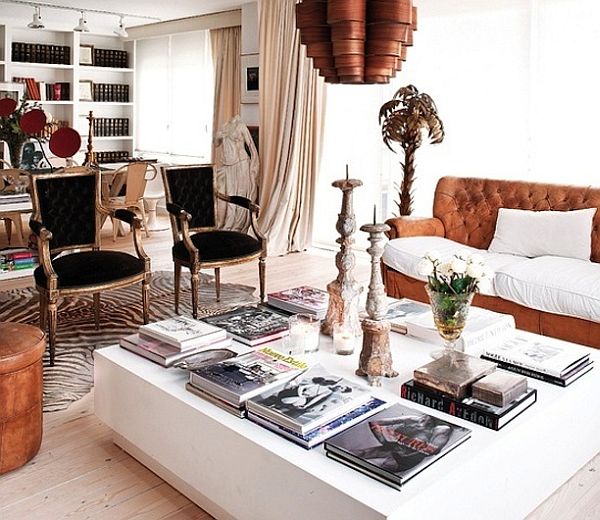 Bare coffee table is not a good starter of conversations. If you put some books on top of your coffee table conversations will start in no time. Books can help in breaking the ice if you are going to throw parties and invite people from work to visit your place. Place some interesting books on a tray along with a pot of fresh flowers. Colorful trays will add to the vibrancy of your room and also give your home a quirky personality.
Fireplace library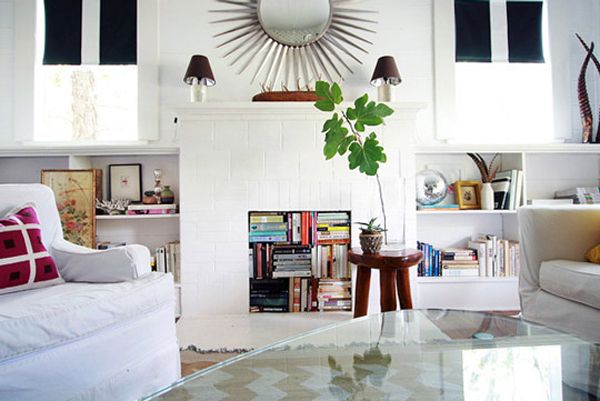 You have installed modern heating system at home and the old fireplace is not going to be used anytime soon. It is a great idea to convert your fireplace into a book shelves. Place colorful books in the fireplace book shelf. Both wood rimmed and white stones fireplaces look amazing when converted to a book shelf. You can place a recliner near it and enjoy a warm evening indoors of peaceful reading and enlightenment.
Play with shapes of shelves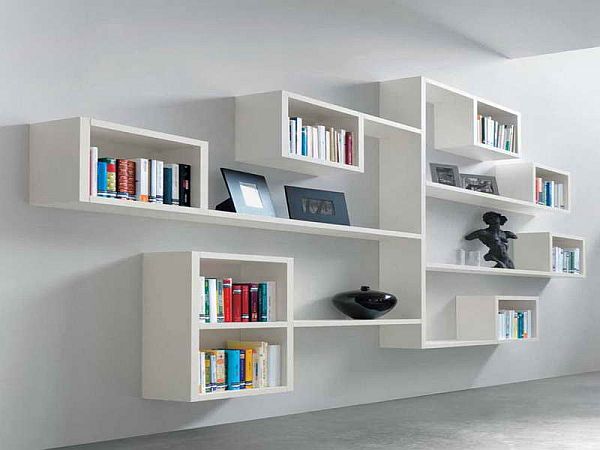 There is nothing more unique than a quirky bookrack or book shelf. You can build bookshelves according to the available space. Use quirky materials like driftwood logs or bamboo pieces for making wall racks for books. O, L, M shaped wall shelves look stylish and offer sufficient space for books. If there is a big window on your wall then build bookshelves around it. This will enhance the beauty of the entire wall.
Books can make your home look more inviting and interesting. Use books for decorating your home in a unique and innovative manner. Build bookshelves in different shapes for enhancing the décor of walls.