How would it be to literally carry your sofa along with you wherever you go? If you think this would be an impossible feat, then take a look at the recently released sofa collection by Malafor. Known for its trendsetting designs in inflatable furniture collection, Malafor unveiled Fotel as part of its SEAT Collection of Wool & Air, with the sole purpose of creating a piece of furniture that can be easily transported from one place to another.
Design Features of Fotel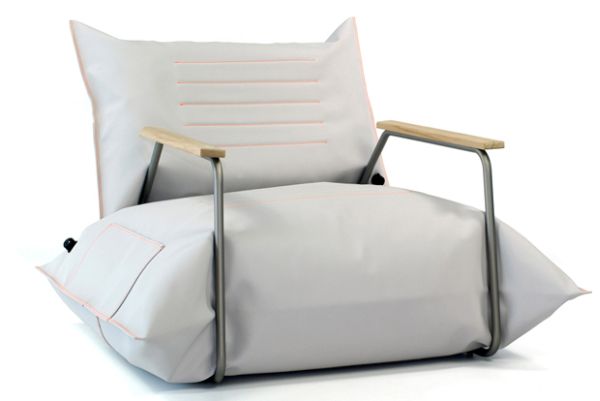 Fotel is typically an inflatable pillow which sits on an armrest and a folding rack of tubes made of metal as well as an armrest made of oak. Simple and practical in its design, the sofa focuses on creating an incredibly comfortable seating option which can be used both indoors and outdoors depending on the user's preferences.
The basic design of Fotel features a frame of steel pipes that need to be spread out flat. An inflatable wool felt bag forms the basis of the air cushion which needs to be inflated before being propped up on the steel frame. Armrests made of oak on either side of the frame offer the necessary support for the inflated pillow, allowing it to stay within the frame without slipping away.
The cover pillow used for the seating option also comes in an extremely durable fabric that is easy to clean and is fire resistant, thus making the sofa a great addition to outdoor parties. The cushion can withstand a support of 2 tons, thus reducing any worries of tearing or breaking open if someone were to jump on it. The cushions are available in basic grey color although users can order any color that they want.
Salient Features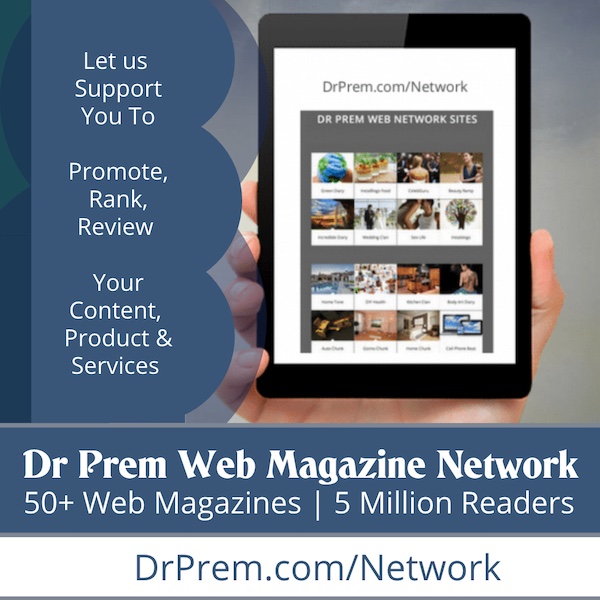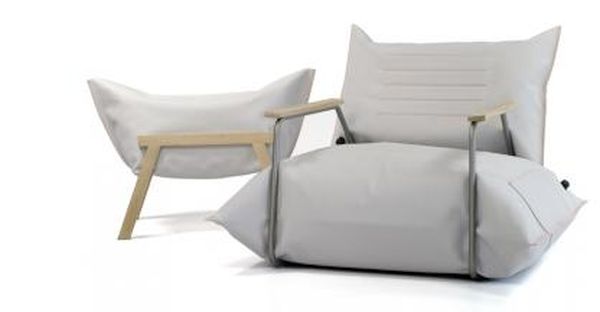 In addition to its rather simple and yet, artistic design, Fotel has one main feature that makes it stand out from other contemporary sofas. When deflated, all you have is a flat parcel containing the inflatable cushion, metal tubes and the armrest.
You can carry along this parcel wherever you go and choose to prop up the sofa wherever you want with minimum hassles. All you need to do is get the installation right (it's not hard at all either). Once that is done, the only thing remaining is filing the cushions with air.
The cushion used for seating can also be maintained easily. The cover can be dry cleaned, thus making it easier for you to keep the cushions looking clean even after repeated use.
And last but not the least; the entire chair is made of 100% recyclable materials. This makes Fotel as one of the most innovative, eco-friendly furniture designs one may have come across of late.

Fotel is an inflatable sofa designed by Malafor that can be easily transported from place to place. Created out of 100% recyclable steel, wood and felt wool, the sofa can be used both indoors and outdoors and can be easily transported from one place to another.
Source : Designersko.Pl