Ever thought about how it would be to sit in a coconut chair? As funny as it may sound, you may just get you chance to actually sit in a coconut chair designed by the world famous George Nelson. As an ode to comfortable lounge seating, the Coconut Chair by the designer is a great example of 1950s' design, and truly lends another meaning to the term 'freedom of movement' altogether.
The Design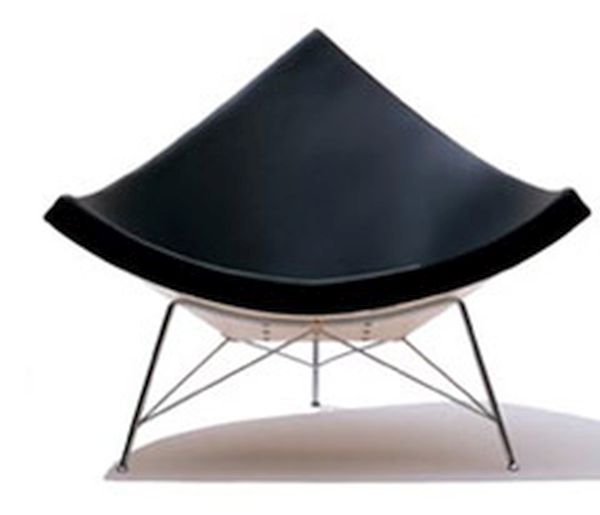 One of the biggest highlights of the Coconut Chair is the design itself. Nelson revealed how he had designed the chair after envisioning a coconut that had been cut into eight equal parts. The Coconut Chair takes after one of those eight parts, featuring the exact same shape of the coconut piece, only much bigger in size.
Another difference one would find here is the reversal of colors between the armchair's outer and inner facades. As opposed to a real coconut which has a brown shell and a white fruit inside, the Coconut Chair comes with a white outer shell. The one-piece cushion that adorns the inner shell aka seating area comes in a wide variety of colors.
Taking on the natural shape of a coconut shell, the Coconut Chair thus allows for comfortable seating, with the sitter capable of assuming any position on it with ease.
Materials Used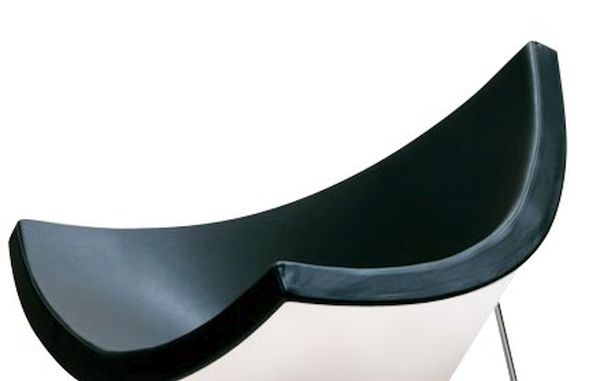 The Coconut Chair features a sparing use of materials in its design. While the sturdy three-legged base is made of chrome steel, the lightweight but sturdy shell is made of glass fiber reinforced plastic. The generous foam padding in the sitting area features either fiber (hopsack) or leather cover in a range of cool colors. While plastic glides are available for the base for carpets, fiber glides provide a sturdy grip on hardwood floors.
A Modern Classic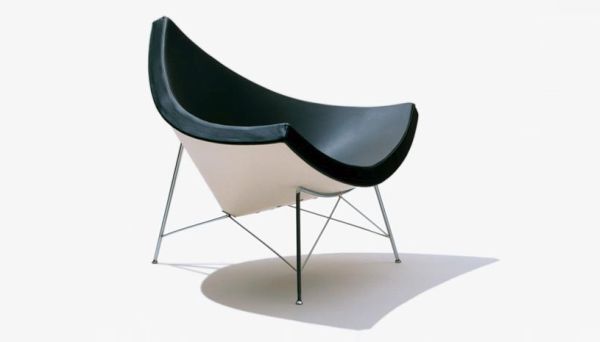 As a true example of modern furniture design that is simple, plain and elegant in every way, the Coconut Chair has one of the most unique designs one would ever come across. It is this uniqueness that earns the chair a place in several museums around the world. This uniqueness is also the reason the chair finds its place in more than one home and office around the world.
Designed by George Nelson in 1950, the Coconut Chair is a unique and striking piece of furniture that screams simplicity and elegance. The chair finds its place as part of the permanent collection in many museums around the world for its unique design.
Source : Hermanmiller.Com