Nothing beats heading over to that secluded corner in your home to kick back and drown into your favorite book as you forget the world outside. Every home would have an unused corner that can be transformed into a reading nook. If you are on the verge of creating one, then here are some must haves that would make the nook all the more cozier.
Choose the Best Space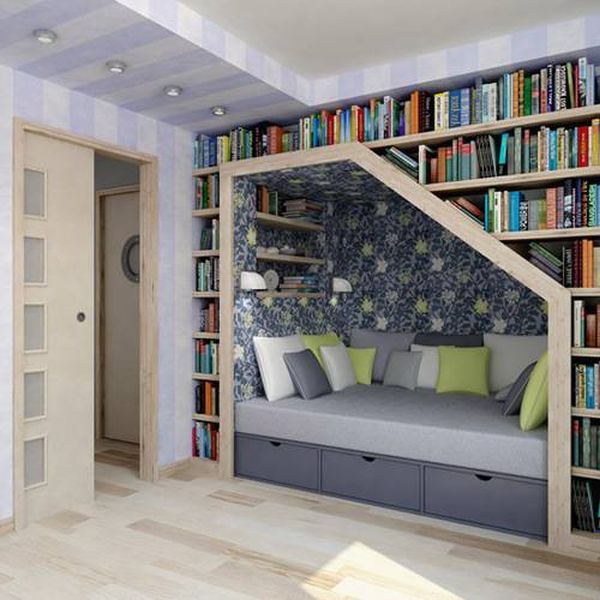 While most of us would love to transform an already present alcove or architectural niche into a reading nook, others would have to adjust with another area. If space is a constraint, then consider thinking out of the box. The unused space under a stairwell, double closet or loft can be transformed into a nice reading nook. You would need to choose a spot that is secluded from the busier areas of the house.
This would enable you to enjoy your book without worrying about regular intrusions. If a separate room isn't possible, opt for corner in your bedroom and hang a folding screen in front of it to demarcate the area. Thus, you would be able to create a reading nook in a room without necessary raising a wall in between.
Choose the Best Reading Chair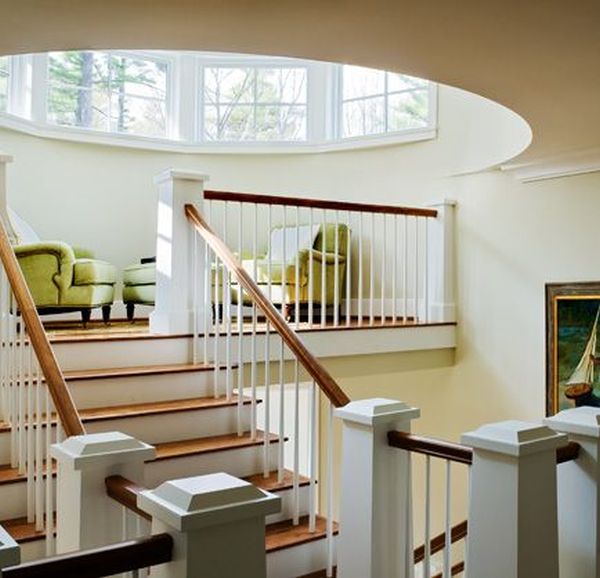 You would need to look out for a chair that is durable and comfortable enough for you to sit on for hours on end. It should also blend in with the rest of the decor although a slightly quirky design would make it and the reading nook stand out. Along with the chair, you can choose to throw in some pillows and throws for extra comfort.
Choose Proper Lighting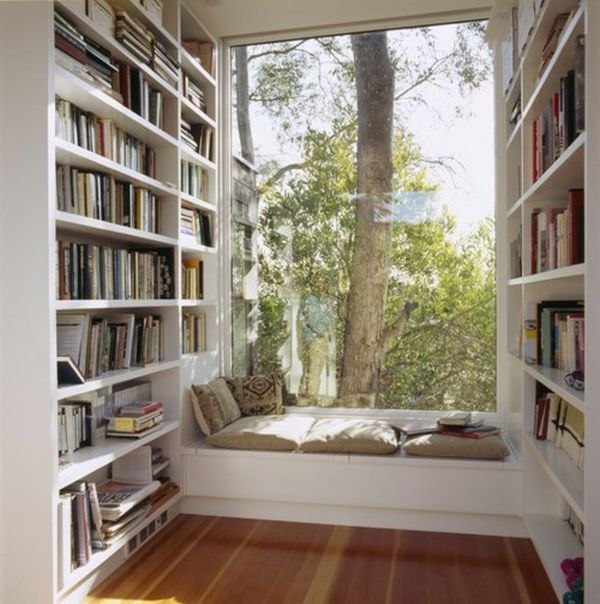 The reading nook should have proper lighting so as to not cause strain to your eyes. Although natural lighting options would be considered best, you can opt for alternatives like table lamps, light fixtures or wall scones, etc. to provide your reading nook with some much needed brightness and ambiance.
Choose Proper Storage Options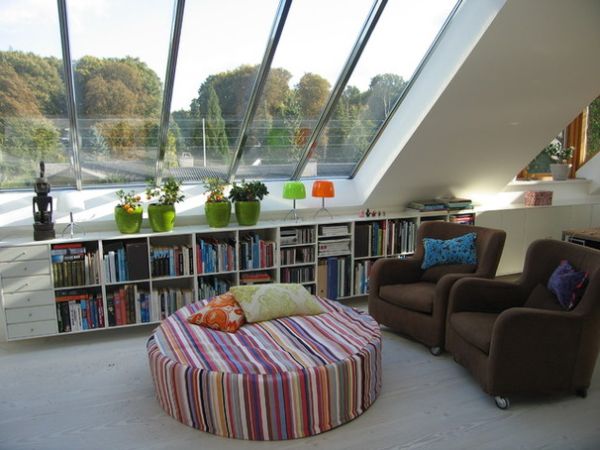 Depending on the number of books you have, you can opt for either a simple desk cupboard or a full scale bookshelf. A bookshelf is a better option as it allows you to categorize the books for easy retrieval. So consider investing in a sturdy bookshelf that fits your reading nook like a glove.
Choose a Side Table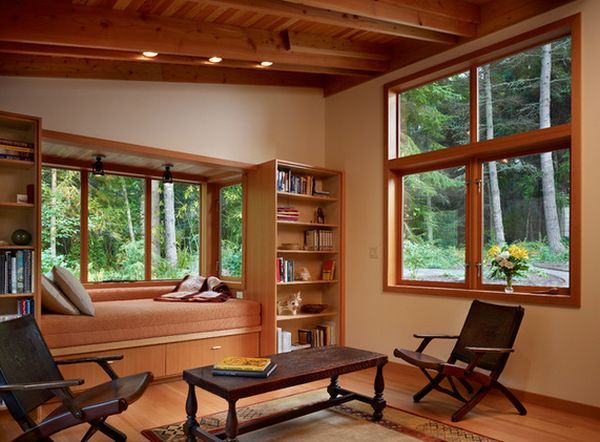 You cannot possibly get up from the chair, walk over to the bookshelf, get the book you want and then come back to the chair at every other instance. In this case, it pays to have a side table where you can keep your books on when reading them. The table would also be the perfect places to keep a table lamp for some extra brightness when you need, or a quaint resting place for your spectacles should you choose to doze off after a good read.
Choose a Foot Rest Stool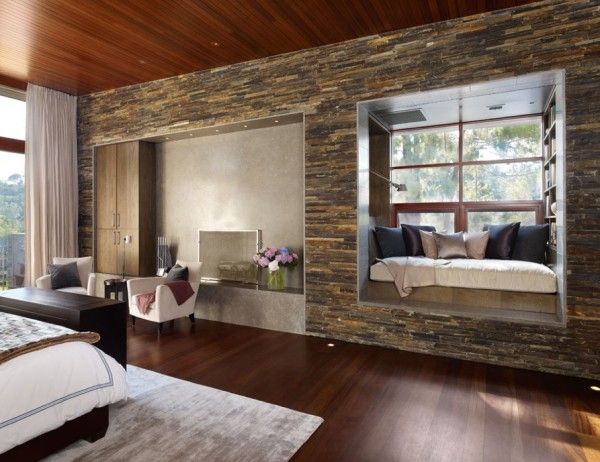 Remaining in the same seating position for long hours can cause muscle cramps. As such, the best way to avoid this is to opt for a stretched position. And one of the best ways to achieve this is to opt for a small stool or ottoman on which you can prop up your legs for maximum comfort when reading.
Choose a Blanket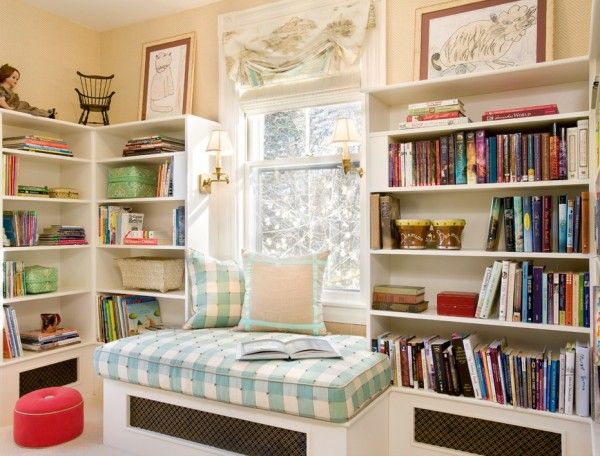 A blanket can add that much needed coziness to your reading nook. While you can opt for a light blanket in summer, try to get a thicket blanket during the winter. Throw in a cozy looking rug and you would have a reading nook that would be as cozy and comfortable as it can be.
Add some Personal Touches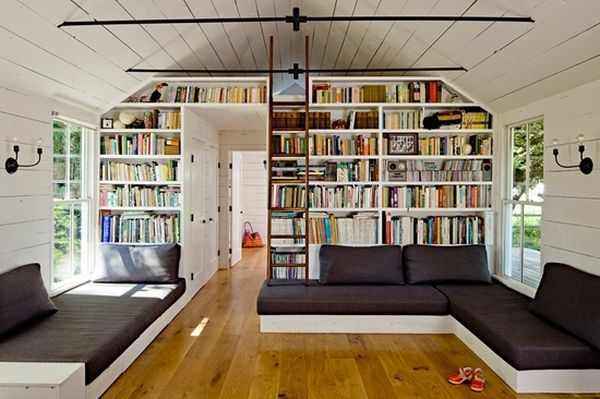 A reading nook is your private space. As such, you can opt to add some personal touches to the area to reflect your personality. Be minimalist as you want the books to do most of the talking here. A family photo, a small artwork or a photo collage hung in the corner would make your reading nook feel more personalized.
A reading nook would be the perfect place in your home to curl up with your favorite book. Let these tips guide you in choosing the best space, chair, lighting and accessories for your reading corner.