Many of us are not gung-ho about visiting a gym or fitness center every day in order to work out. This turns out to be one of the main reasons why we fall out of exercising at times. Well, here is a way you can avoid this scenario by creating a fitness space in your own home. Take note of the 10 essential pointers mentioned below that would make the space a one of a kind fitness retreat.
The Location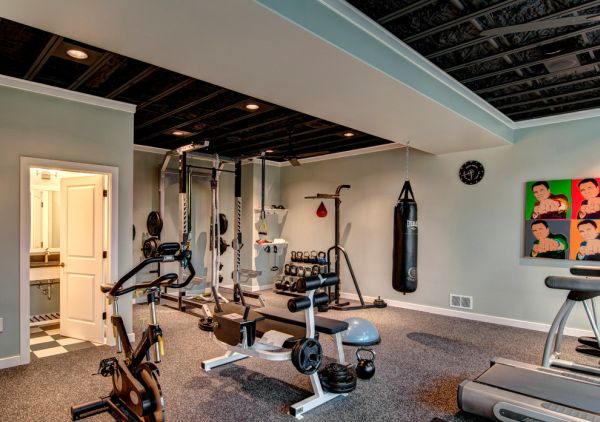 Your choice of room for the fitness center would need to include certain parameters like comfort, motivation, space and privacy. The fitness center you set up should be spacious enough to accommodate all the equipment and still have space for you to move around. It should also look bright, pleasing and inviting in order to motivate you to work out consistently. And it should give you the privacy to work out in peace.
The Budget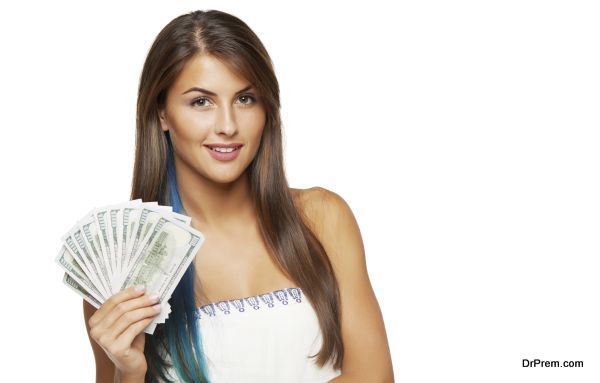 All of us would love to have a fancy fitness center at home. However, budgetary constraints tend to pull us back. Before setting up your fitness center, plan the budget you intend to allot for the same. Depending on the money you want to spend, you can go for a fully functional fitness space complete with best quality equipment, or a simple one with a few benches and equipment for a more cost effective choice.
The Colors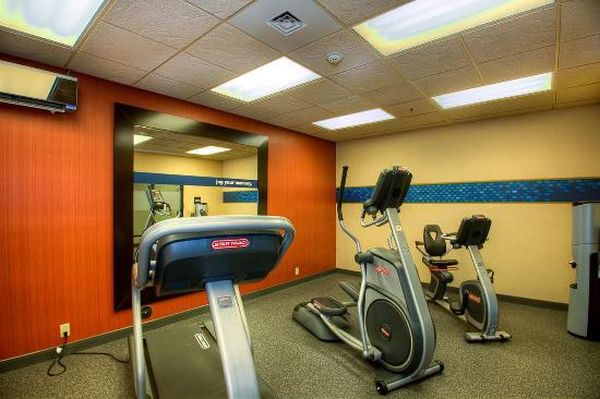 Dark, damp spaces will not set the right mood for exercising. Your fitness center would need to have bright colors that make the room look more inviting and airy. Opt for neutral shades of white, gray, purple, blue and yellow, etc. that would make you feel at ease as well pump you up to work out hard.
The Flooring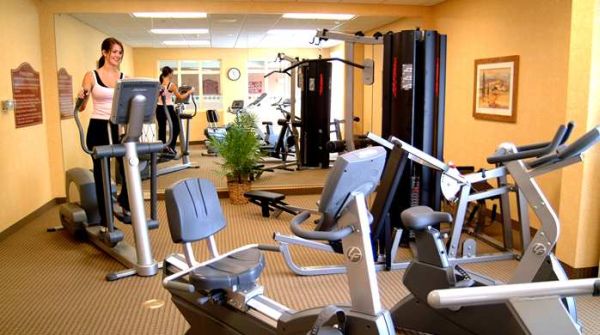 Unless you have proper flooring, you would get hurt while exercising. A softer surface would be great for all those jumping exercises that can potentially cause you to slip and fall down. In this case, a few rug runners and a few locking rubber mats placed above them would provide the perfect landing for all those accidental falls.
The Light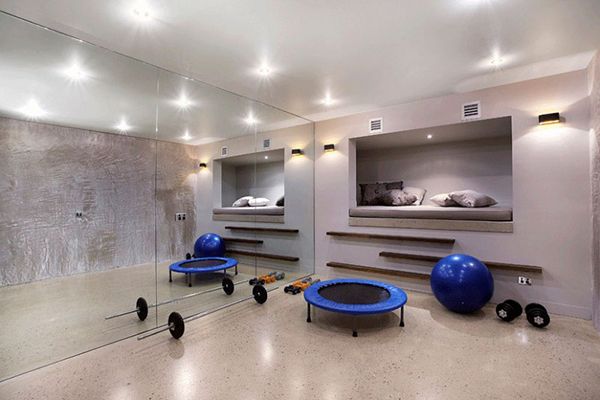 Like colors, the amount of light that enters the room can either make or break your mood. As such, opting for natural lighting options would help you remain motivated to work out unlike harsh fluorescent lights. When working out at night, opt for soothing lights instead of the brighter ones that can cause headaches.
The Scent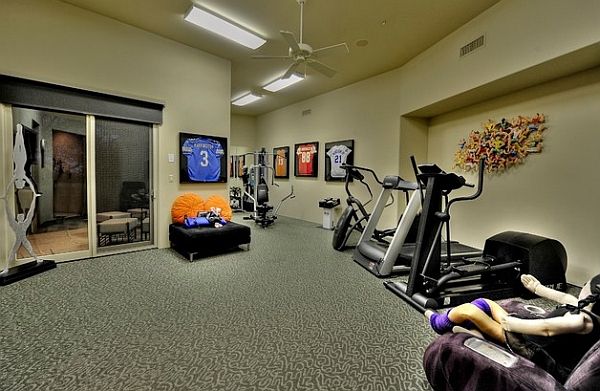 The fitness room is where you would sweat a lot. As such, it can become smelly at the end of the day. Make sure you use a room freshener as well as some scented candles to make the fitness room look fresh and peaceful so that you can work out peacefully.
The Exercise Mirrors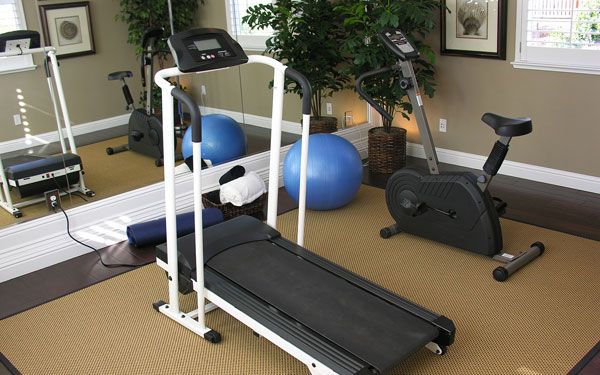 Fitness rooms usually contain mirrors that help individuals keep a check on their posture while exercising. You don't have to fill the entire room with mirrors. Rather, you can opt to place a single large mirror against the wall in the fitness center so that you can watch yourself working out.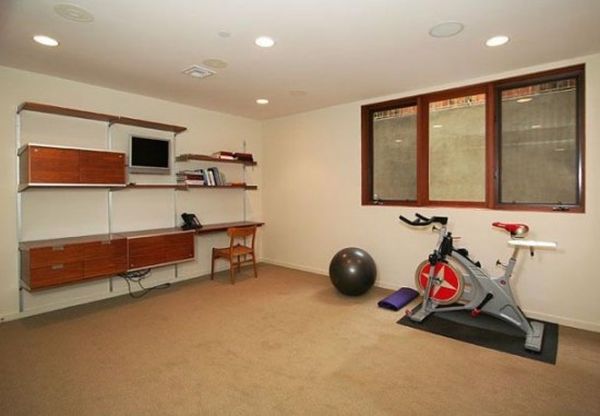 What is a home fitness center without your choice of music? Either set up a music system and speakers in the room or opt to play your iPod for playing your favorite tunes while exercising.
The Personal Collectibles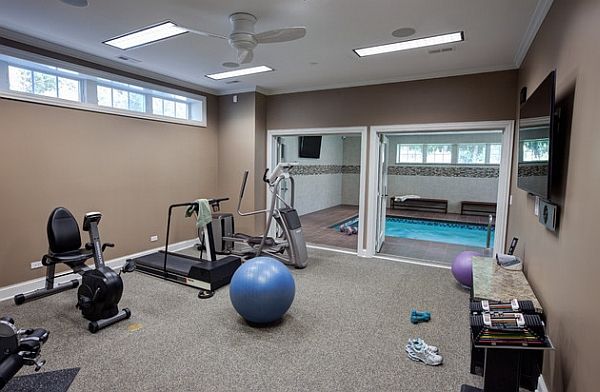 One of the best ways to make the fitness center more personal and more 'you', is to add a few personal collectibles to it. A cherished art piece, some inspirational quotes and some memorable photos placed next to your best rowing machine can make the room look and feel more inviting, thus encouraging you to visit it every day.
The Right Equipment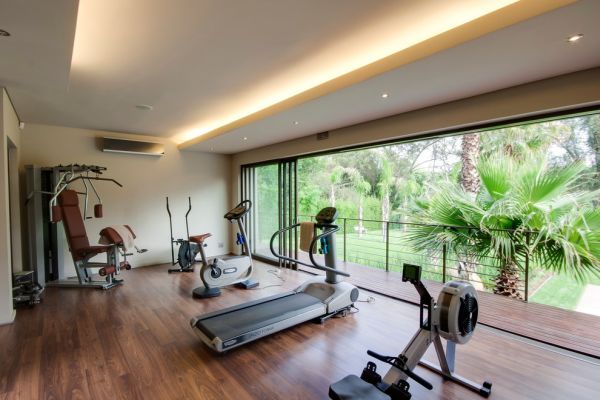 This would depend on your personal style of workout. Choose the fitness equipment accordingly. Ensure that you buy only the equipment you absolutely need in order to avoid overcrowding the room. Measure the room dimensions and compare it with the size of the equipment you purchase in order to make sure that they fit the room and can be neatly arranged in it without any hassles.
Setting up a fitness center at home in order to avoid visiting the gym every day? Then you would be surprised to note that setting up your own gym is not that hard a task provided you take a few essential pointers like the location, budget, equipment, lighting and other accessories into consideration.