Wonder Root is a part of the Enignum Furniture Collection by renowned Irish designer Joseph Walsh. The Wonder Root features a collection of unique wood furniture pieces that act as the perfect ode to the glory of trees and everything that has to do with them. These wooden masterpieces are truly mesmerizing to look at and stand out spectacularly in any space.
Design Features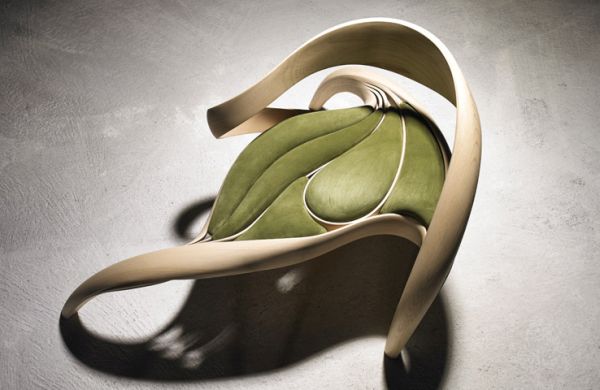 The Enignum Collection features a series of individual furniture pieces, including two canopy beds, three chairs (one of them a standalone piece and the other two intertwined as a double seat), dining table, and a desk.
The canopy beds feature tusk like arms that hang over the bed and encapsulate it gracefully just like a giant ribbon of wood. This forms the headboard from which delicate white silk curtains hang down to form a beautiful cocoon harnessed by a powerful wooden frame.
Design Process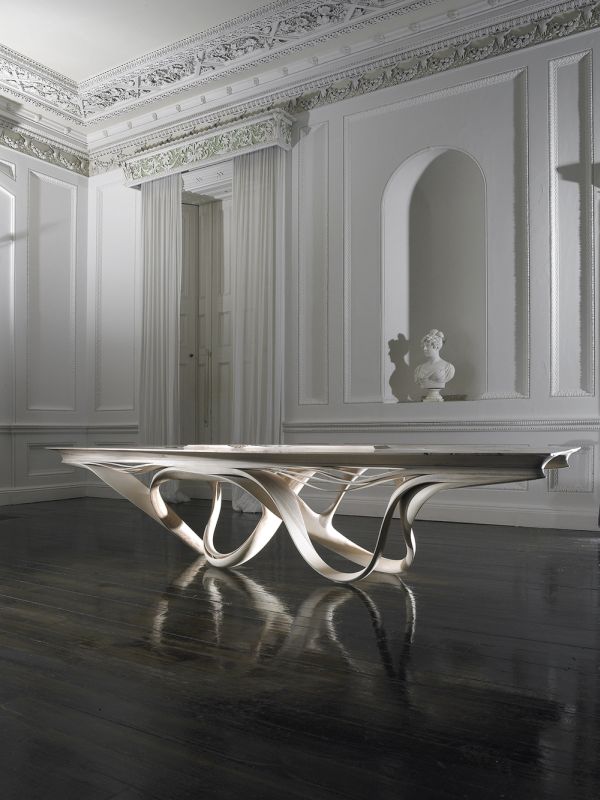 All the furniture pieces of the Enignum Collection feature are made of ash wood. The wood used for the pieces is stripped into very thin layers. These layers are then manipulated and rebuilt into various free form compositions. The finish features very little oil, thus giving a character to the wood that is lifelike, undulating and free flowing.
Salient Highlights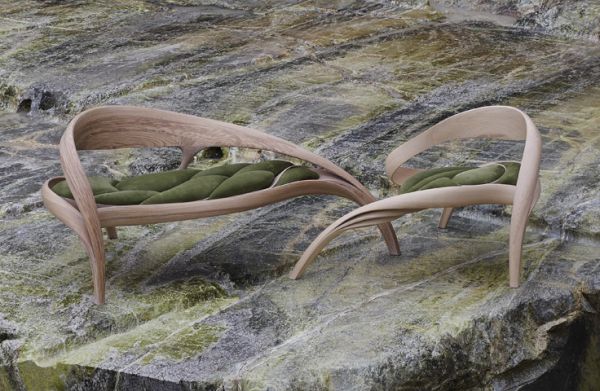 The chairs feature an almost life like design, crafted masterfully to create a low seating option that is complemented by long, sinewy legs. The cushions are made of green suede, giving off the aura of a leafy organic pattern that is as naturalistic as it looks.
The desk has been designed for a specific space and currently resides in a contemporary library in Monaco. It features a powerful amalgamation of rounded layers that descend from the edge of the desk right down to the floor. The layers envelop the sitter's legs as well, while a single, thin and tapered leg on the other end offers a striking contrast. The top of the desk features two individual pieces of ash wood joined together in the form of a leaf.
Design Inspiration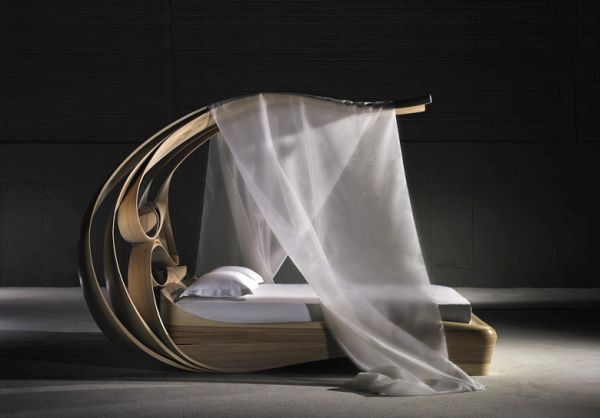 The Wonder Root collection is a perfect tribute to trees and is the perfect example of how one can get away with experimenting and playing with wood in the most creative manners. Designer Joseph Walsh is one such designer who has taken inspiration for the Wonder Root collection from the wondrous forms and slithering shapes found naturally in trees. The result is a collection that mimics these shapes and forms in the most realistic manner.
Designer Joseph Walsh from Ireland has launched the Enignum furniture collection which features free flowing, life like pieces made of ash wood. The individual pieces from the collection feature elegant wood forms that take on seemingly impossible sinewy shapes.
Source : Knstrct.Com