Gone are the days when everyone used to favor standard furniture designs that featured boring curves and cuts with minimal decorations. Artistic pieces of furniture are making their way into many households these days. And a great number of designers have made use of this fact to introduce some highly unusual furniture pieces for their clients and customers. One such inspirational furniture piece we are talking about here is the Octave Spiral Wooden Armchair.
Octave Spiral Wooden Armchair – The Design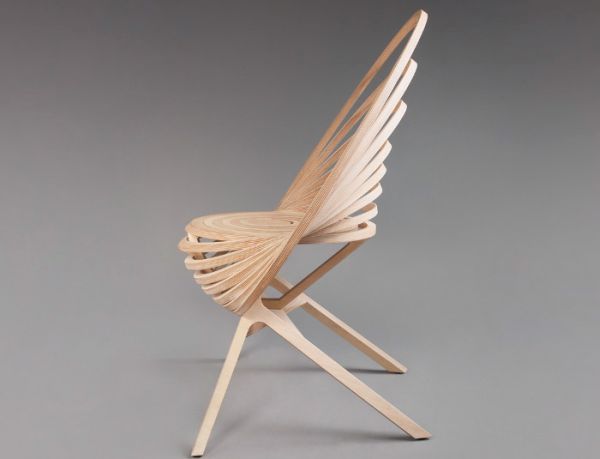 The Octave Spiral Wooden Armchair owes its unique design to Stamp 52, a Paris based woodworking shop which specializes in creating innovative furniture pieces using the finest quality wood. The chair has been made of birch plywood that is known for its simplicity and noble qualities. The use of birch plywood lends a hypnotic effect to the chair, thus accentuating the chair's appearance as well as its attractiveness.
The design of the Octave Spiral Chair remains its main highlight though. Taking its inspiration from the rings of a tree, the chair is shaped just like the tree trunk, complete with the rings. The spirals that make up the ring extend outward near the bottom and top to create the base and headrest respectively. The end result is so captivating that it looks like the rings were simply pulled outward from the center, creating a spiral effect sham that would fool your eyes for sure.
Future Plans for the Octave Spiral Wood Armchair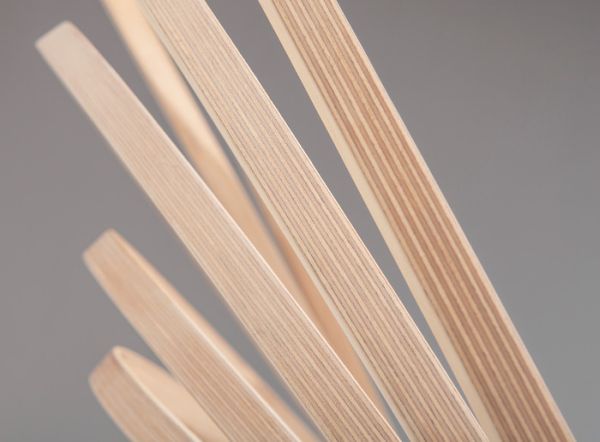 The Octave Spiral Wooden Armchair creates the perfect balance between structure and perspective. While the current design allows only for an attractive appearance, there are plans by Stamp 52 to enhance the basic model to provide more features and functionality to the chair. Accordingly, mounting the wooden arches pivot and folding everything together to form a flat surface is a plan the firm is working on.
About Stamp 52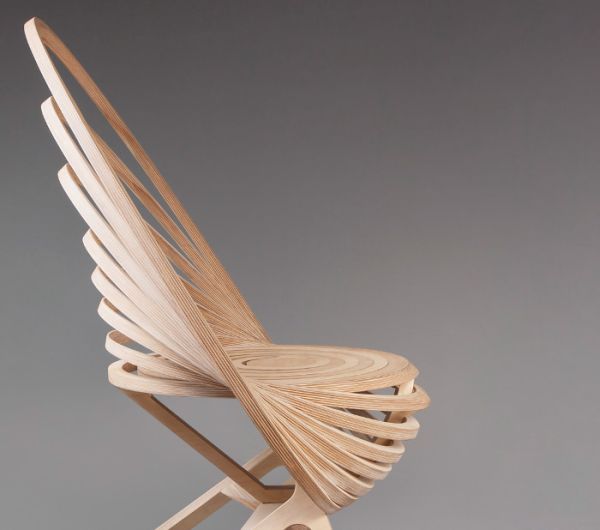 Stamp 52 is a Paris based contemporary cabinet shop that specializes in creating artistic modern furniture. The firm infuses traditional know how and cutting edge technology to create really edge furniture pieces that are simple, elegant and timeless. The firm is known widely for its highly customizable modern furniture solutions for homes and corporate workplaces alike.

Stamp 52 has created an artistic wooden chair called the Octave Spiral Wooden Armchair. Inspired by the trees and the rings in their trunks, the chair takes on the form of these rings, stretching outward at the top and bottom to create the perfect seating place that allows one to get as close to nature as possible.
Source : Blog-EspritDesign.Com