All of us prefer bold, exotic and dramatic interiors to an ordinary, bland interior. The best way to enhance the interiors without spending much is to use paints. Paints can bring out the best contrast as well as monotone depending on the requirement. Furniture are an integral part of the interiors and even the best of furniture needs a good color scheme to make its presence felt. It is not always necessarily the wall color; it can even be a colorful art work or upholstery. Here are some ways to add color to your interiors to make your furniture stand out.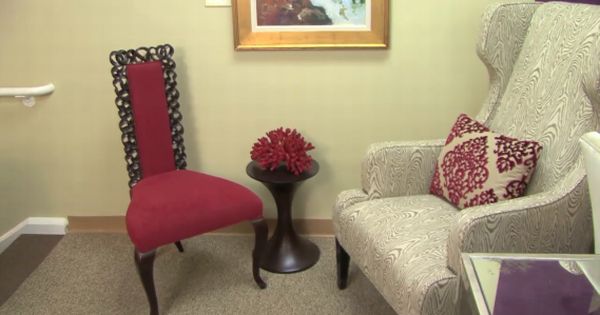 1. Coordinate colors
One of the best ways to choose wall colors will be to choose a color from foreground or background design of upholstery or cushion. This will make the room look brighter, and a highlight with a slightly brighter or even a deeper tone will make the furniture stand out.
2. Statement furniture
A great piece of furniture has to be placed in the right place with right lighting to bring out its best. If it is placed along with things of the same color or shade, it will become an ordinary piece of furniture. The best way to use statement furniture is to use it against a contrasting background. When there is a nice bright statement furniture, use softer background. Pale grey or off white are the best colors to get the contrast look.
3. Artwork and paints
Beautiful paintings and wall hangings are a great way to both decorate the house and enhance the interiors. Coordinating the art piece with furniture will also make the furniture stand out. Adding color to existing furniture will also bring a refreshing change. If you have a dull colored furniture, use a bright glossy shade to give it a new look. If you have furniture with lot of knobs and drawers like China cabinet, then spruce it up by adding glass and shining the metal handles and knobs.
4. Monochromatic colors
Sometimes it is equally important to hide certain furniture, which does not add much to the interior. This can be accomplished by using a monochromatic color scheme. A contrasting color scheme will make furniture pop, while a monochromatic color scheme will make it blend with the background and hide it.