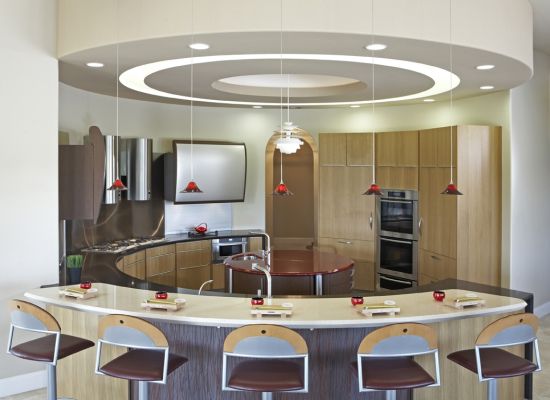 Troy Adams has an exquisite sense of design when it comes to fusing different elements in 'fusion kitchens'. Spicy east, Stylish American technology combined with minimalistic inspiration from Europe, resulting in entirely different and beautiful kitchens. His blending of natural materials like bamboo, cork, lava stone with mechanical steel and technology, outdoor and indoor elements is definitely the most live-giving combination, when it comes to designing your second home , the kitchen.
With such fusion of outdoor and indoor elements you will never need an outdoor kitchen.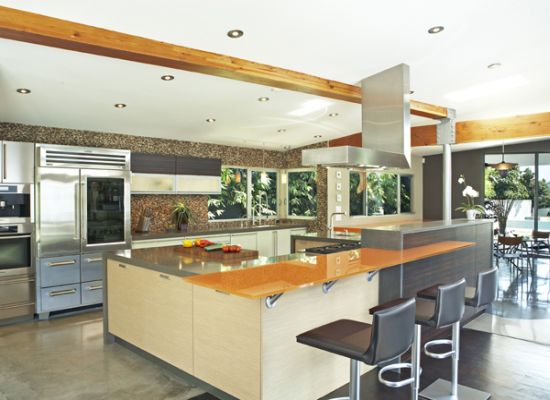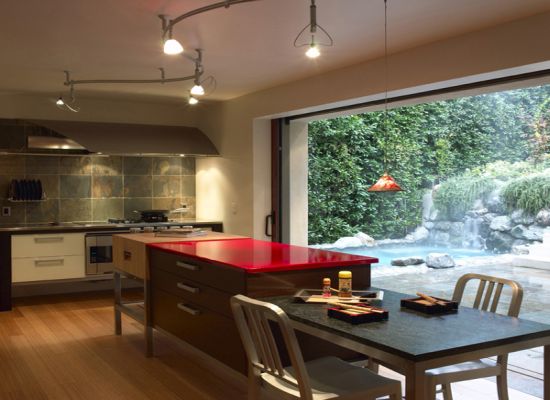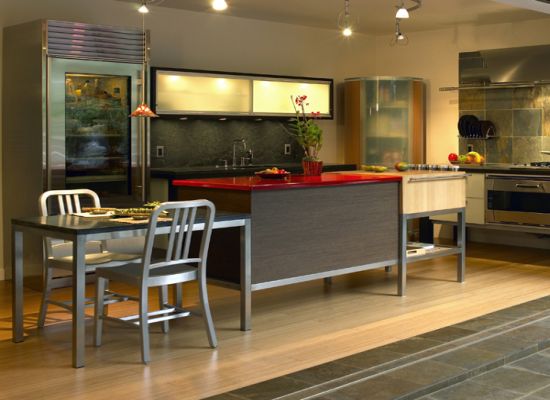 Teppanaki grilll combined with a table.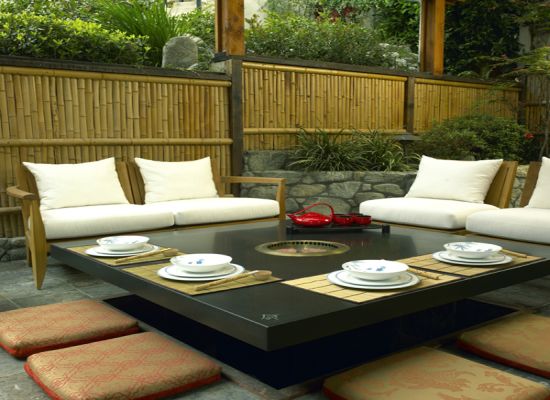 A wonderful connection with an outdoor fire pit.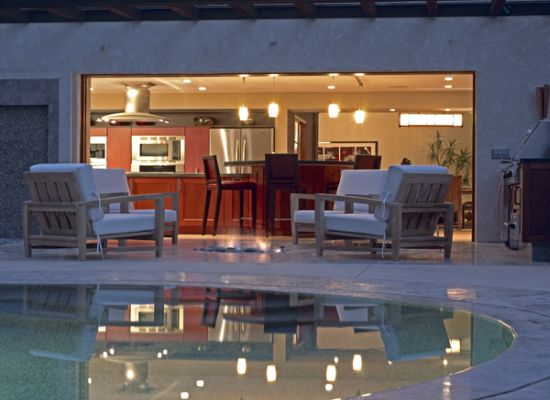 It is the Teppanaki grill as an indoor version.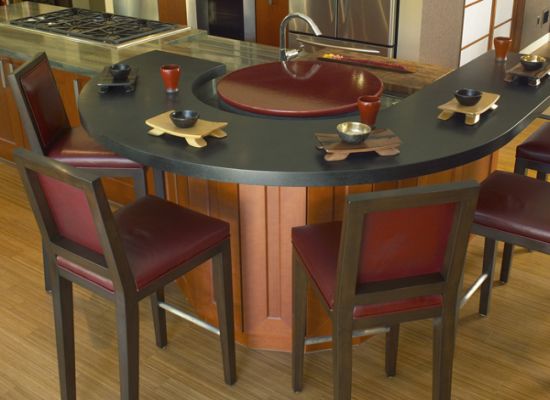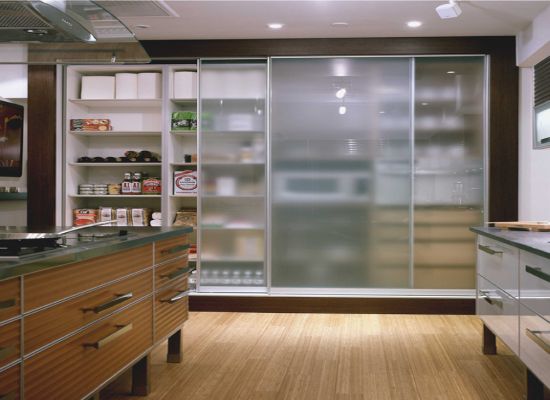 Via: Decoratiaccess