Lighting solutions have come a long way from when they used to feature simple lamps that focused more on function rather than design. The new range of lighting solutions we see today aim to create the perfect balance between both, thus achieving highly creative lighting options for homes. The same can be said for the new range of creative lamps designed by Stockholm based designcompany Note Design Studio that can only be described as a true work of art.
Reflection of nature's beauty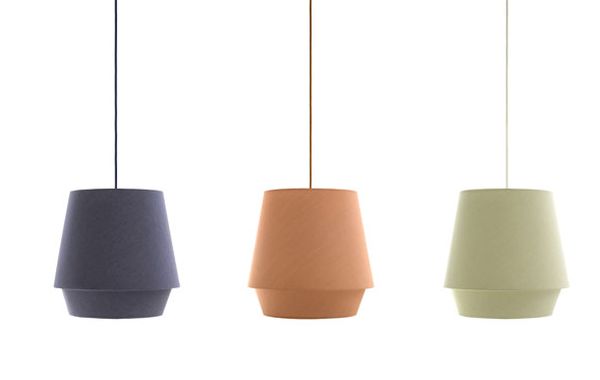 The Elements Lights are mesmerizing to look at. They lights feature shades made of pastel colored fabrics that bring forth the subtle shades and hues of the Nordic mountains and winter lights. The fabric in particular is the Time 300 fabric by Danish brand Kvadrat, thus offering a true ode to the Scandinavian mountains.
These strips of fabric are wrapped around metal rings, creating two tapered bands. The smaller section of the light would fit into the wider end of the bigger lamp. These overlapping shades would then create the shade for the lamp.
Colorful extravaganza for homes and offices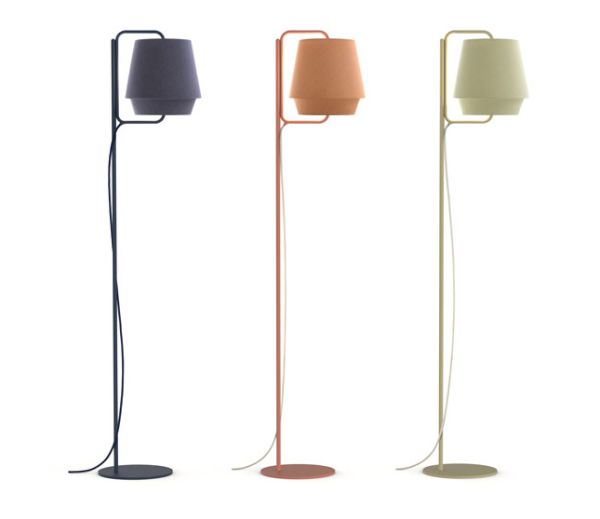 The Elements range of lights feature similar shapes which are available as pendants, table lamps or even floor lamps. The pendant and table lamps are available in large as well as small version. Three metal feet raise the lamp to the desired height. In another case, a rounded rectangular metal loop is connected to both a thin pole and the center of the shade in order to hold the latter in place.
The simplicity of the design allows these lights to truly stand out in any place they are kept in. The use of well balanced materials also allows for great usability. Available in white and blue colors, the soft hues of the lamp when combined with its simplistic shape, creates a look that is truly magical. And added bonus is that one can also customize the lamp to blend in with the surroundings, using it as a table lamp, a hanging pendant light or even a wall light as and when needed.
Elements Lights are a range of lighting options from Note Design Studio that captivate the true beauty of the Scandinavian mountains. Available as floor, table or pendant lamps, these lights feature a soft hued fabric lampshade that combines with the ethereal glow of the lights to create a magical effect that needs to be seen for one to believe it.
Source : Design-Chronicle.Com