Homeowners often forget to work on the fifth wall of the house. This fifth wall is ceiling, which is an important part of room as the entire looks of any house usually depends on its ceiling. When decorating a space it is vital to consider the ceiling color as a part o the color scheme. Ceiling plays an important role in the overall feel and looks of a room. The color of the ceiling can make the room look either bigger or small. The combination of colors, designs, and decor also affects how large or small room feels. Checkout some ideas you could put to use in adding that bit of zing to your ceiling.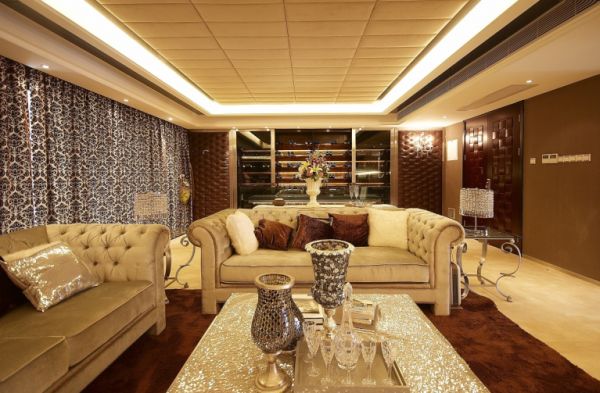 Vintage look
Vintage ceilings often look great as they give a traditional look to your home. In order to give a vintage look to your room, you can go for plastic or wooden ceiling. Additionally, tin ceiling can also give such look to your room. Instead of spending more on the new ceiling, you can paint the available ceiling with bronze or metal colored spray. This will help to give the ceiling a wooden look and can help you to get a vintage ceiling.
Sloped ceiling
Sloped ceilings can make your room look small but it is enough to bring a traditional room feel. You can easily convert the ceiling of the room into an attic-like ceiling, the thing you need is proper planning and decorating sense. By different methods, you can turn a simple looking place in an attic room with special charm.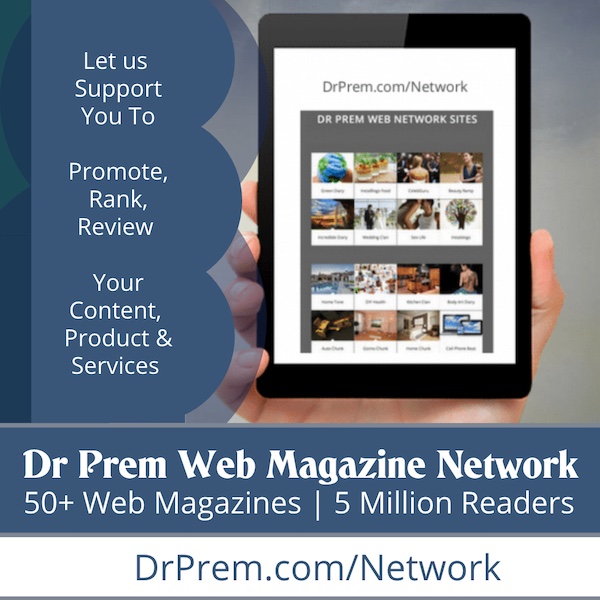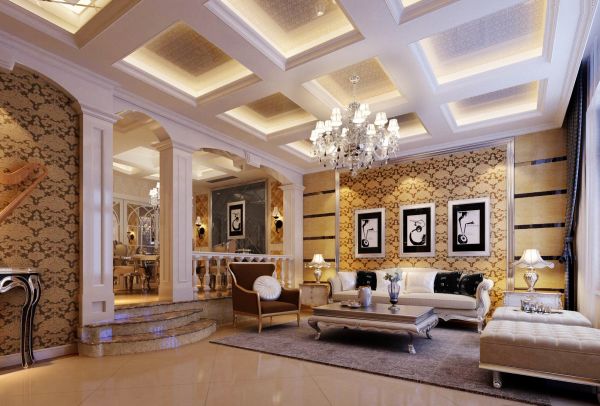 Ceiling medallion
Ceiling medallion is becoming popular these days and you can install a ceiling medallion in the least time. This type of ceiling work is a least time-consuming project and can be done easily without the help of any professional. This type of design will add a touch of the baroque to your room as well as your home. It is a way that can convert a simple and plain wall into an attractive one. It comes in various shapes and size and you can easily attach it with chandelier or ceiling fan. It is detachable and you can easily clean it.
Wallpaper
Wallpapers are able to give a great look to the walls of your room but you can also use them on the ceiling. Though wallpapering a ceiling can be little tricky, but you can make it easier with the help of particular methods and tricks. It is not a one-person job so it is important to take the help of your friend or professional. Before wallpapering the ceiling, it is important to ensure that that wallpaper is properly cleaned. You need to consider various things in order to make the ceiling look beautiful.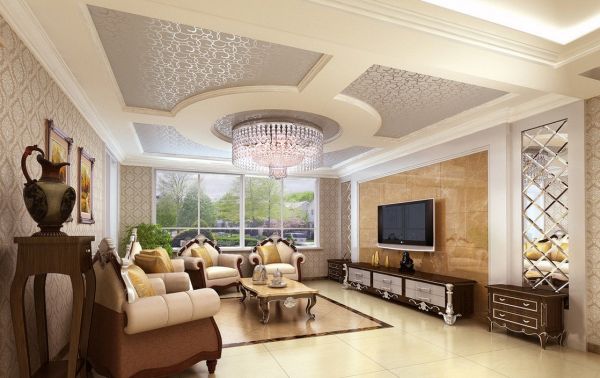 Everything same
Apart from drawing different artworks or patterns on the ceiling, you can go for same color. You can choose the same color for walls, floor, and ceiling and can decorate it by placing contrasting furniture or curtain.
Vertical or horizontal stripes
You may not like to decorate the ceiling with stripes, but it is remarkable that it is able to give a unique look to the room and can make the room look more spacious. You can combine it with suitable wallpapers and can make the room to look bigger and brighter.
Summary
Ceiling plays an important role to give a nice and bigger look to the room. The color of ceiling always should be light as this can help to make the room look bigger and brighter. Above-mentioned ideas or patterns can help you to achieve best to design the ceiling of your room.