Did you always wish to install such lighting in your home that could be customized per your needs? If yes, then we have to tell you about an amazing product called XMOOVE designed by Klaus Liese. This is a smart and flexible LED light for your desk or roof, and it can vary in size, lighting intensity, and lighting color. Varying from the Tunable White hue to Amber-Special hue, thelight can be adjusted to fit your style, mood, and requirements. Check out more about it here.
Lighting unit design and features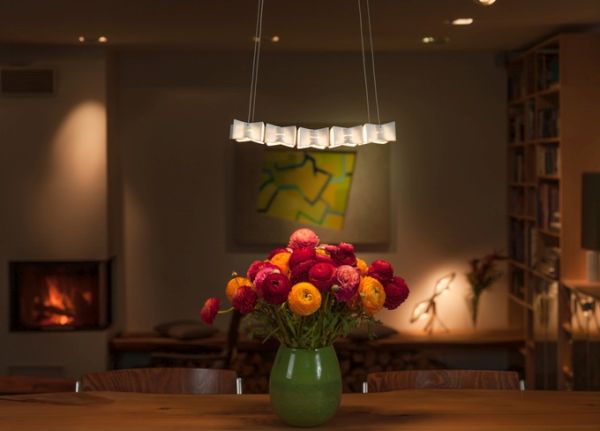 Using laser sintering, this lighting unit has been fabricated in just one operation. Its housing is created layer by layer, with the help of laser technology.The particles of a polyamide powder have been fused to make the luminaire housing. This translucent light has a layer density of 120 µm, which provides it precision and surface quality. It makes use of Osram high-quality LEDs.
Whether you use its desk lamp or pendant light version, you receive beautifully adjustable light. It can be changed from a bright white tone of 3,100 K through 2,500 K to a warmer orange tone of 1,700 K. You can also alter its length by five times. Thus, it can vary from a 30 cm light to a 1.4 m pendant. You can download an app on your phone if you want to control XMOOVE remotely and automatically. Else, it has switches for manual control. The wonderful features of this light make it perfect for any space.
Usefulness and ease of use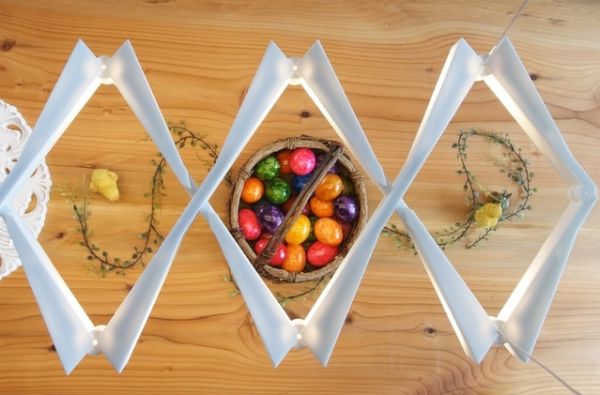 XMOOVE is a wonderful light to be used for varied purposes in any corner of your house. Whether you hang it in your billiards room or place it on your desk, it can give you amazing lighting shades for different moods and occasions. By making it narrower or wider, you can also increase or decrease its area coverage, as well asreceive sufficient light at different timings. While you may want a cozy light during a romantic dinner, you may want a bright light while working on your desk.
It is also easy to use its desk lamp version whose height and width can be adjusted to suit your usage requirements.XMOOVE can easily resist wear and tear, and thus, can sustain a long life. You may not have to replace your light for a long time. This stable unit is lightweight to use. Therefore, shifting places should also not be a trouble. Moreover, you can make the best use of it by getting it customized. With the pendant light having 20 surfaces and the desk lamp having eight surfaces, you can get anything printed on these surfaces. Thus, get ready with your love messages or company slogans. When the light glows, your messages will shine brighter than anything will.
XMOOVE is a versatile and flexible light that can be controlled to work according to your mood and lighting requirements.This creative light can fit well with any surroundings.
Source : KickStarter.Com