Often when deciding to get a fresh coat of paint on the walls of the home, we tend to face the tough decision of choosing between two or more colors. Most of us tend to finally decide on one color and ditch the other. But is this completely necessary? What if we say you can have your cake and eat it too? By this we mean you can paint the walls in your home with both colors of your choice. Wonder how this is possible? Sit down and take note of the newest trend cropping into many homes this summer; two toned painting.
What is two toned painting?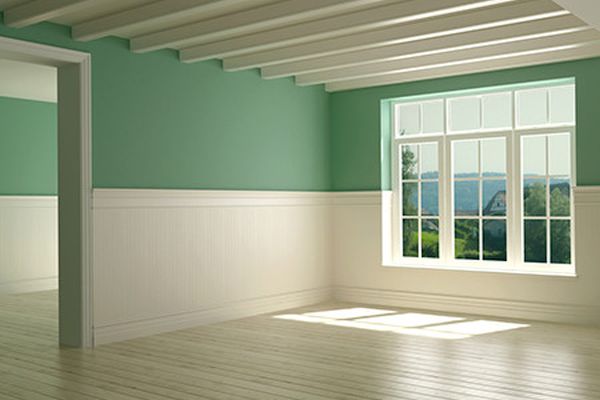 Two toned painting as the name indicates, refers to painting a wall in two different colors. This can be done by dividing the available space either horizontally or vertically at a specific point for both colors. Two toned painting is said to add color and visual appeal to a room without making the latter look too chaotic. It can also create a dynamic effect that enhances the graphical element of design added to the space.
Tips to follow for two toned painting
Here are some valuable tips that will come in handy when opting for two toned painting for your home.
It is extremely important that you choose complementing colors for two toned painting. Too much of a contrast between the two colors can have the opposite effect of what you want to achieve. When it comes to choosing the colors, some owners prefer neutral or light shades that don't differ too much (for instance, light grey and white or light blue and white).
Then there are some who prefer to add some more dramatizations to the walls with the use of contrasting colors that still complement each other. For instance, a shade of navy blue and white or black and white can create an instant visual appeal without making the space look blinding.
Choose the right direction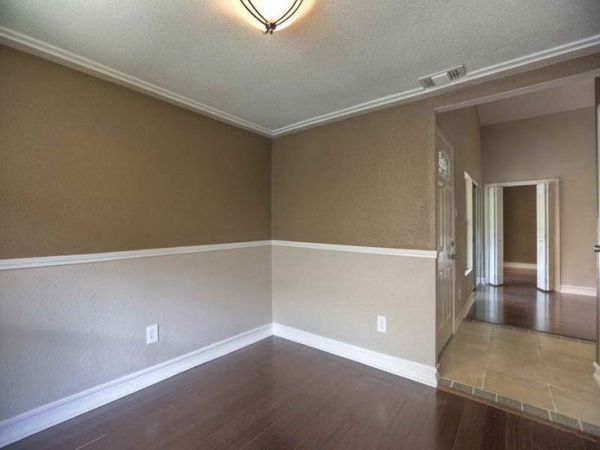 You can choose to divide the room horizontally or vertically for two toned painting. While a horizontal division is what most home owners prefer, a vertical division can also create an interesting focal impact.
In this case, you can choose to divide a rather large room into two separate spaces with the use of two toned painting, by opting for one color for one area and creating a visual demarcation with the other color for the other area.
Choose which color comes where
When choosing a horizontal division for two toned painting, you will need to determine which color goes where on the wall. The majority of homes with two toned painting generally opt for the lighter shade on top while leaving the darker undertones to the bottom half.
While you can follow this tried and tested formula, try experimenting with the darker shade on top for a change. This method works best if the darker shade also belongs to a light color like yellow, beige or pastel.
Choose the height of the division
This is another important factor you need to consider when choosing two toned painting for your home. The standard rule is that the wall be split at least 36 inches above the floor for the two colors. However, you don't need to stick to this rule and can experiment with different heights for different effects.
For instance, if you have a low ceiling, keeping the division on the wall lower will enhance the height of the former. Similarly, if you have a high ceiling, increasing the height of the division on the wall can make the former look lower.
Two toned painting can add that much needed liveliness to a space. It is not hard to achieve as well, provided you follow a few basic pointers when embarking on the project to cover the walls in your home with dual colors.