There are several interior designing tips and tricks up the sleeves of interior designers. These tricks are not known to the homeowners and as a result they often fail to decorate their home as nicely as a professional can. Decorating your living space s not rocket science. It just takes some aesthetic understanding to create a space which is worth living in.
Always remember that your living space should reflect your personality and not that of someone else's. Make sure that you do not compromise with functionality and comfort while decorating your home. Here are some selected tricks from interior designers to help you in your mission.
Choose paints wisely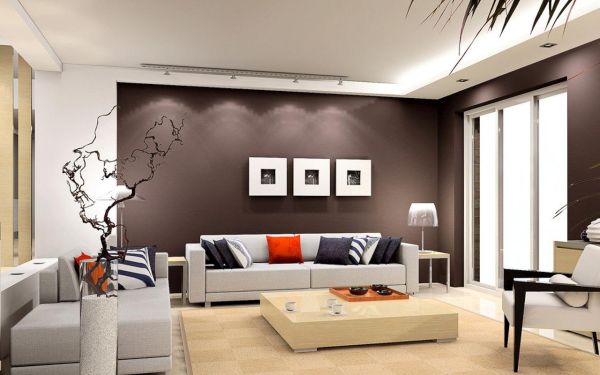 In your excitement to have an entire apartment or house at your disposal you can make the mistake of picking deeper shades of your favorite colors for wall paints. The shade cards are full of lies. You will have to check how a color looks on the walls before finalizing it.
It is always advisable to go for lighter hues, neutrals and pastels. The soft and light colors can make your rooms look more spacious. The natural light your rooms get does not get absorbed by the soft shades. You may paint one of the walls or a part of the wall in a darker shade to give your rooms more personality and depth. Textured walls also make rooms look unique.
Bigger bed for smaller bedroom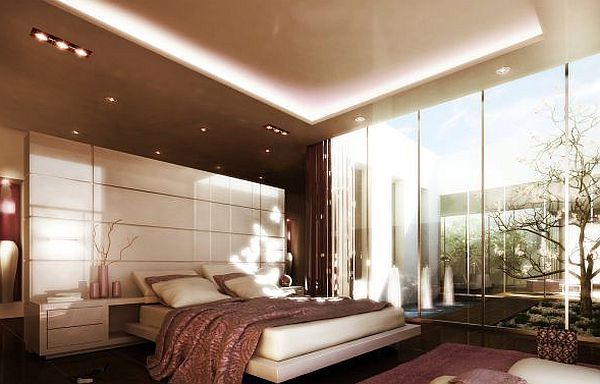 Your bedroom is the ultimate island for relaxation. This space has to be decorated cleverly. Get a bigger bed with a taller headboard to make your room look better coordinated. A bigger bed is more comfortable and it removes the feeling that your room is small. A small bed in a small bedroom looks dingy and cheap.
Choose and pile the pillows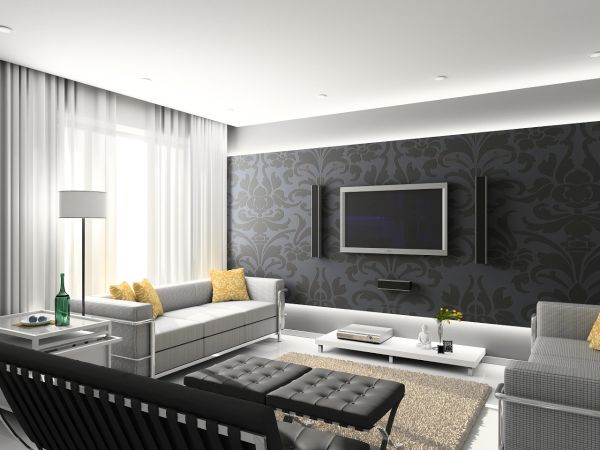 In bed and sofa, there should be more than just one pair of pillows. You can decorate the bed with three to four sets of pillows in different sizes. The pillow covers should be in different contrasting shades and textures. This gives you the option to change the pillow covers and refresh the décor.
Experiment with the ceiling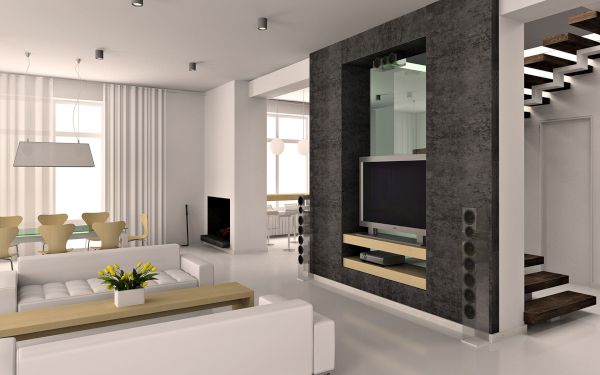 Most homeowners fail to recognize the fifth wall of their rooms which is the ceiling. If you are not tight on budget then you may consider mural painting on the ceiling. Bold color, mirrors and patterns can also make your ceiling look fantastic. Some are opting for false ceilings but you should not go for false ceilings if the ceilings are lower than 10 ft and the room is cramped.
Create an exciting mixture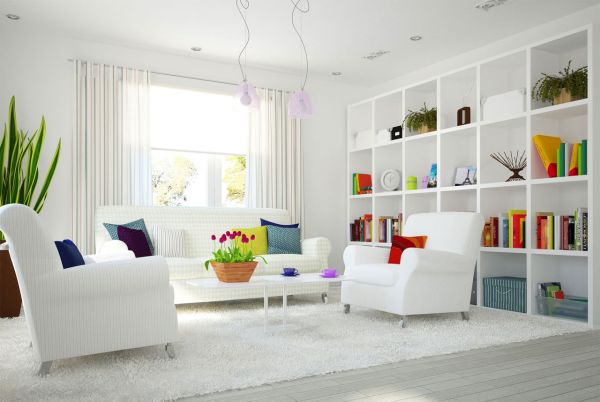 Your home is a reflection of your style sense. Mix and match decorative items that complement each other. Colors, patterns and textures can be mixed and matched to create a unique identity for your rooms. Use different types of sitting furniture in the living room for example settee, arm chairs, cushioned chairs, stools and sofas should be arranged in a harmonious way to create more options for sitting.
The space beneath windows can be used for creating stylish storage spaces. In a contemporary home a stone bordered fireplace will look good. Use old furniture to give the rooms a distinctive personality. Even in modern apartments you can choose to use wood panels on ceilings. Wooden floors look good with all white rooms. So, don't be afraid to bring variety and create a lovely mix of décor elements.
There are many ways of making your home look lovely and distinguished. Try to create a focal point in every room. Use partitions for dividing available space and making it look more cozy and elegant.