Most of us tend to throw out old, worn out windows, thinking that we have no use for them anymore. Contrary to this notion, there are many ways in which an old window can be used in the home décor.
Surprisingly, these repurposed windows can turn out to be exactly what you are looking for when trying to add something new to your home décor. Accordingly, here are some really smart ways in which you can repurpose these old windows in your home.
Coat Hanger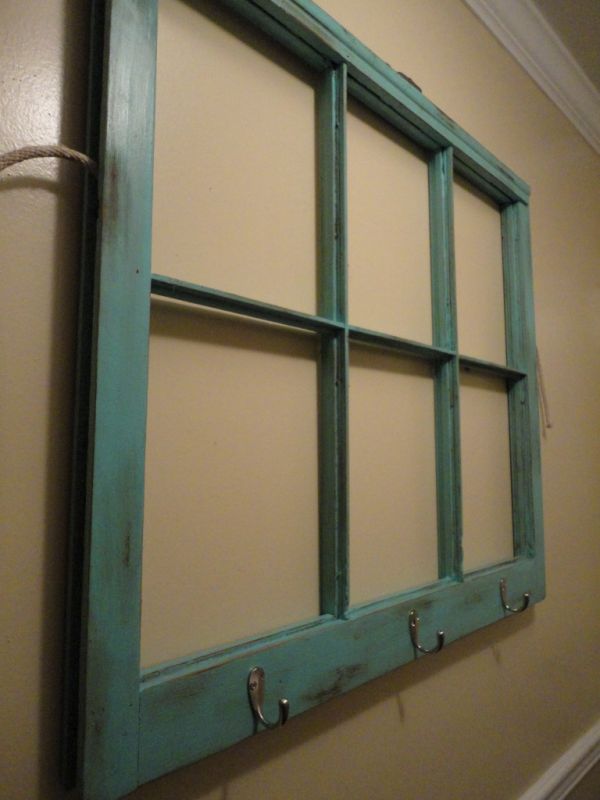 Let's start with the most basic arrangement. Place the window horizontally across the wall and nail it into place. Attach some coat hangers along the bottom part of the window frame. Presto, your personalized coat hanger is ready. You can choose to leave the glass panes intact or replace it with pictures for a more customized look.
Hooked Rack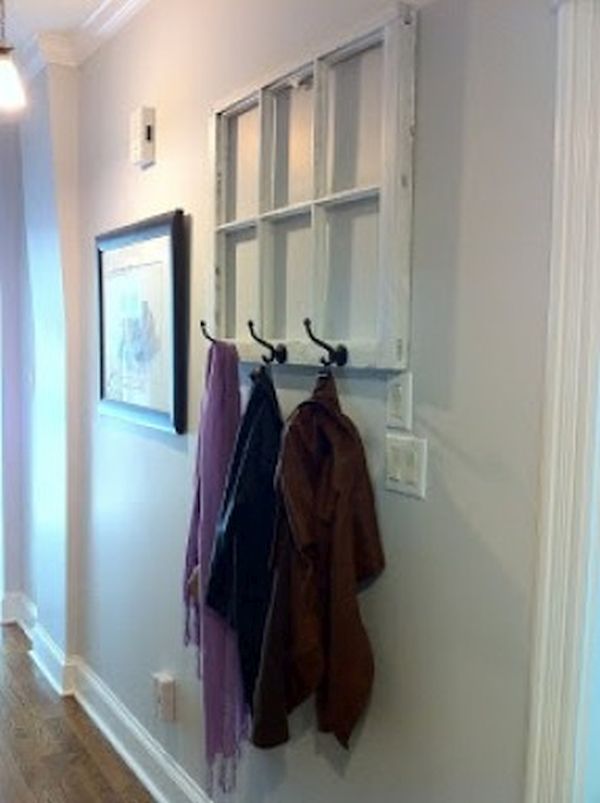 Place the window vertically against the wall and remove the glass panes. Now you can use the window as a hooked rack by hooking storage baskets and containers to it. This would be a great addition to your kitchen for sure.
Mirror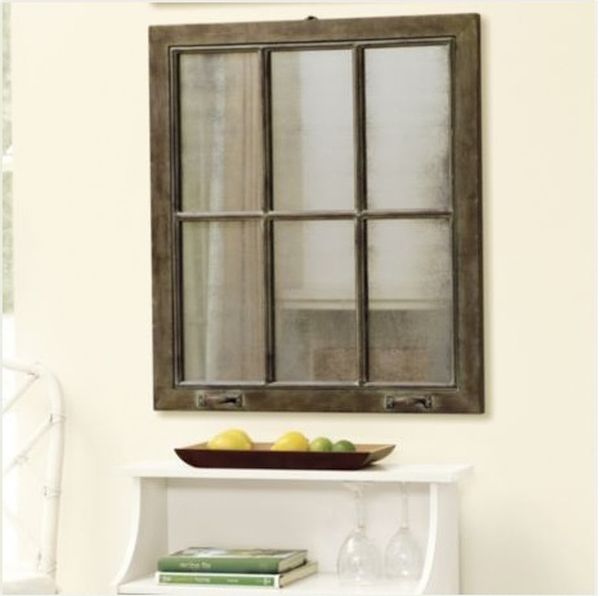 A great way to repurpose an old window is to replace the glass panes in the middle and replace them with a single mirror that fits into the frame slots easily. You can prop this mirror anywhere you want from a table to even the bathroom sink.
Headboard for beds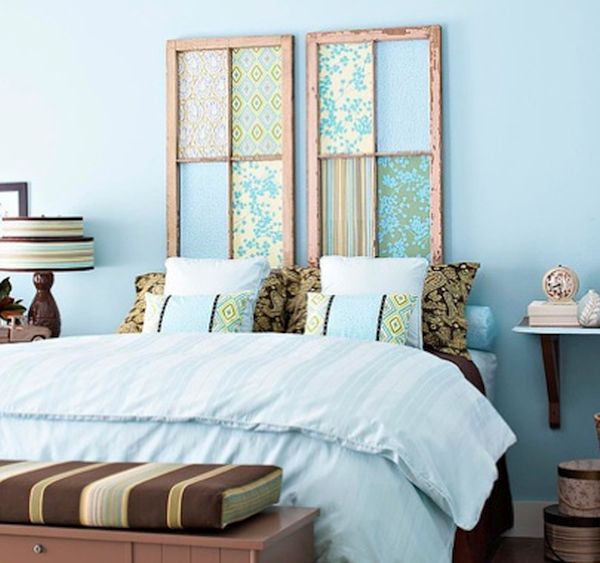 If your bed doesn't come with a headboard, consider making your own with an old window. Push the bed against the wall and prop the window behind it to create an aesthetic headboard look. If the window is smaller in size, hang it right above the bed on the wall to create the same effect.
Room Divider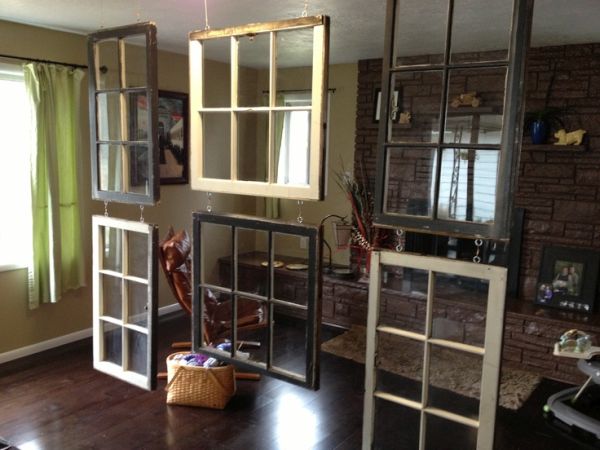 If you have a large space that needs to be split into two, consider using an old window for the purpose. This will help you provide a clear line of demarcation between both areas while still providing a feel of openness.
Cork Board for Work Desk
Find it really hard to keep a tab on all those notes you scribbled while working? Prop an unused window frame horizontally against the wall on your work desk. Replace the glass panes with cork boards. And there you have it – your very own corkboard to stick all those important notes on while working.
Wall Art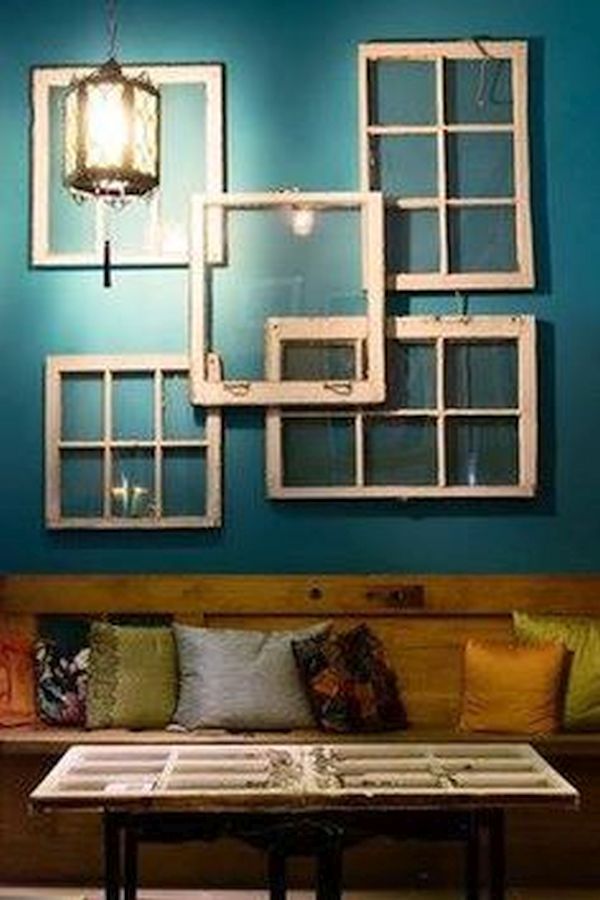 An unused window can provide the perfect framework for an interesting wall art. Simply hang the window frame on a wall and replace the glass panes with individual art pieces. Want to make it more personalized? Stick photos of your loved ones on the glass panes instead. You will love the effect it has on everyone who views it.
Photo Gallery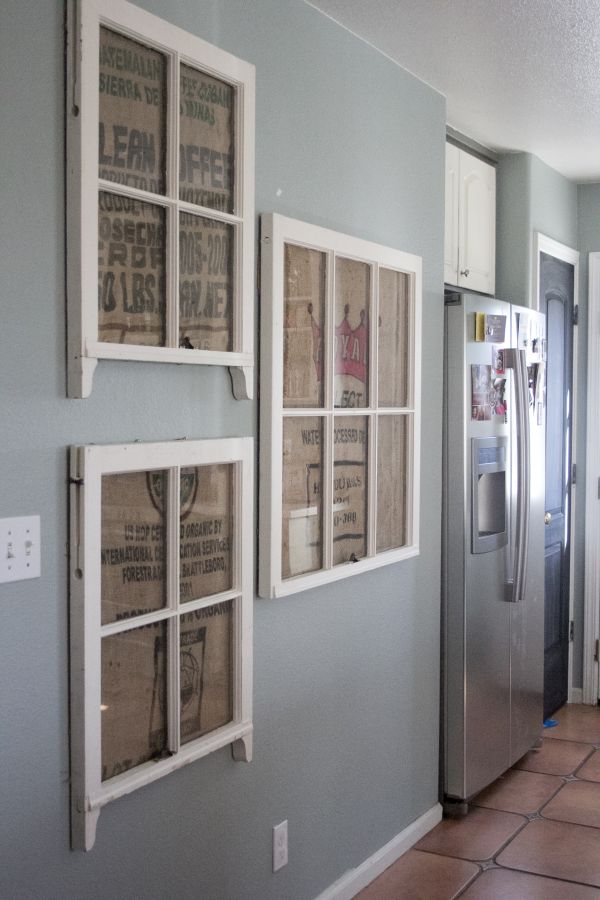 Yet another deviation from the photo frame mentioned above, you can use an entire window as a single large backdrop for a photo gallery. This project will work well with window shutters. Prop the window shutter against the wall and stick photos of your loved ones randomly on it to create a customized art gallery.
Hanger for Pots and Pans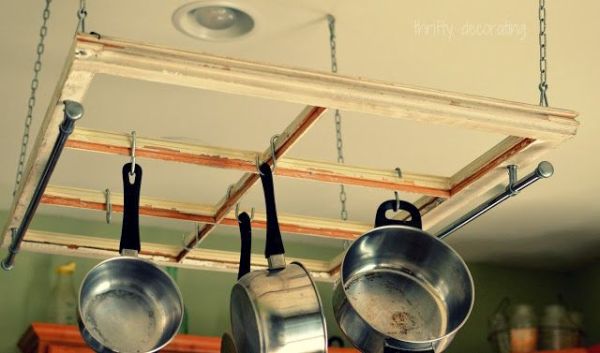 An old window can serve as the perfect solution for all those pots and pans lying around in your kitchen. Suspend the window frame from the ceiling with a chain and eye hooks. Attach some large sized S hooks to it and you have a DIY hanger where you can hang all your pots and pans from.
Personalized Message Board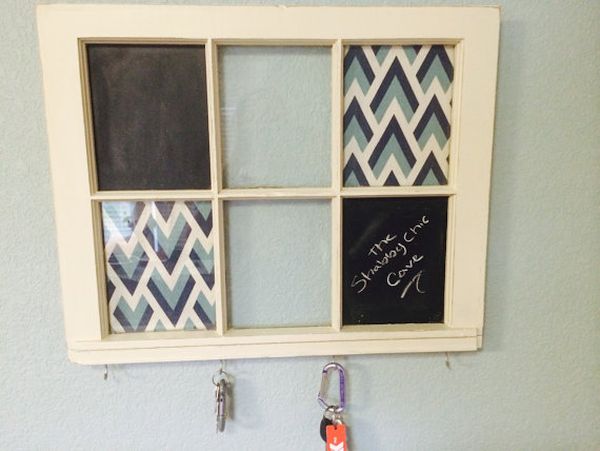 This is quite a romantic project that would suit couples in love. Replace the glass panes of the old window with chalkboard. Prop the window against a wall. You now have a personalized message board on which you can scribble sweet nothings for your partner.
Why throw out those old windows when you can reuse them in many ways? From mirrors and hooked racks to room dividers, these tips will help you transform that old, worn out window into a really useful part of your home again.