Do you have a bright and bold area rug and looking for ways to revamp and restyle your room décor around this beautiful rug? Here we are with the best solution to your problem. A bold and beautiful area rug is the most attractive accessory a room can possess. However, it is sometimes difficult for you to select warm and elegant colors that compliment both your décor and the rug. Read this article to know about amazing ideas in which you can create style for your place while coordinating the different elements of the place with the rug.
Choosing a bright and prominent area rug: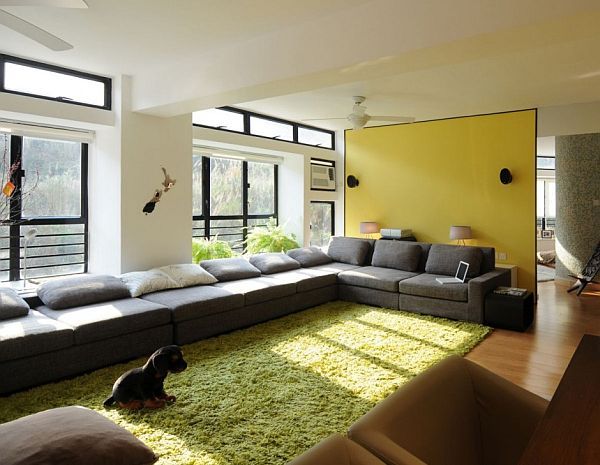 The first step in selecting an area rug with a distinct style statement begins with choosing a color from the ones that already persist in the room. You should be careful to select a rug that contains at least two are more of the colors that are prevalent inside your room or colors that would create a perfect combination with the room's colors or accessories. Best would be to select room furniture and area rug at the same time so that it stays for a long period of time and this eliminates the need to change the rug in a long run of time.
What does bold mean?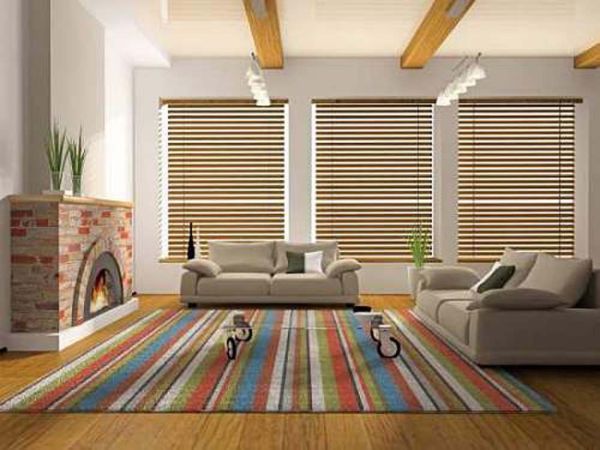 Being bold is not just about outlandish colors, perky patterns and serious graphics. Even neutral shades can be used to create an outstanding and yet elegant rug if it bears extra large and unique images. Such a rug would be an extremely eye catching centerpiece to adorn the beauty of any room. Area rugs with bold neutral patterns are excellent to create unison between the floors and walls along with accessories bearing shades like red, burgundy, turquoise and royal blue.
Develop a design best complemented by your rug: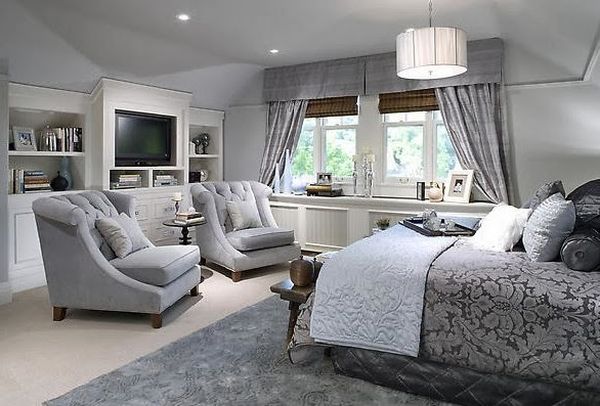 If you feel your room décor to be bore and uninteresting, here is a perfect way to add life to it. Choose a vibrant color rug like orange, yellow, red etc to introduce color inside your room and in your life too. As we all know, colors play a very crucial role in lifting our mood and making us happy. Choose shades that match your rug colors for your accessories and furniture. A bold rug will look at its best when placed inside a room with walls covered in neutral shades like white, grey, beige and coffee. The best thing about beginning with the floor is that you can choose every element of your room décor slowly and gradually without any mess up and confusion. This way you will bask your home in fresh and dazzling colors that would make you happier than ever.
Create a balance between various elements: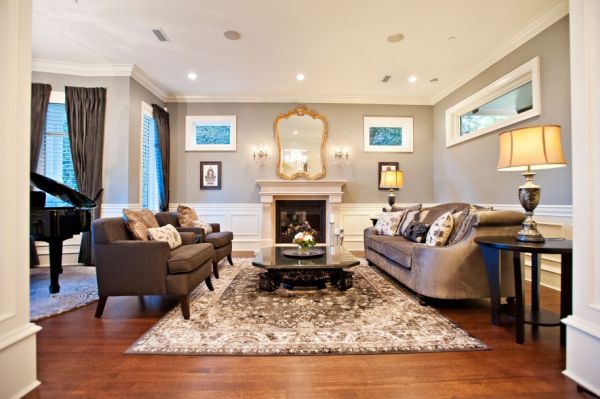 The type of interior décor you want to have and your selection of material to achieve this greatly depends on the type of person you are or the type of people living inside a house. In order to give a bold appearance to your interior décor you should choose colors and patterns that best suit your lifestyle and your personality. In order to avoid over exaggeration follow the tips given below-
Use neutral furniture along with patterned accent pillows for a room that possesses a bold area rug.
Walls covered with patterned wallpaper should be used as an accent wall to your window walls. This will allow natural light to enter inside the room and will add to its beauty.
Choose décor elements that are pleasant to look at and make your visitors welcomed.