The kitchen is one of the most vital parts of the home, which must be remodeled for better efficiency and savings. An unorganized kitchen can cause lots of trouble and you will need to toil harder for finishing your household chores. Remodeling the kitchen can also be a great way of making your home look better. One important thing that you must consider while remodeling your home's kitchen is enhancing its eco-friendliness.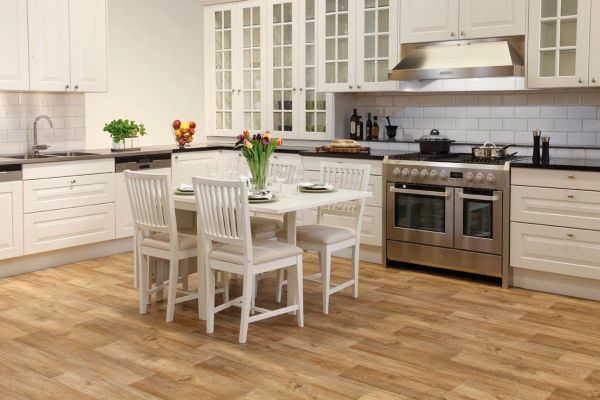 If your home is more eco-friendly, you will be able to cut down on energy bills and offer a better atmosphere to your family members. Eco-friendly kitchens are not just efficient but they also promote good practice and health in a variety of ways. In the following, you will find different ideas and tips for making your home more eco-friendly.
Reuse old furniture
Instead of throwing the old furniture away, you should reuse them by making slight changes. For example, you can choose furniture paint in the shade of green to paint the old dining table legs and install a window seat so that kids can have their breakfast and other meals comfortably. Use your creativity to give deft and inexpensive makeover to old furniture to breathe new life into your kitchen décor.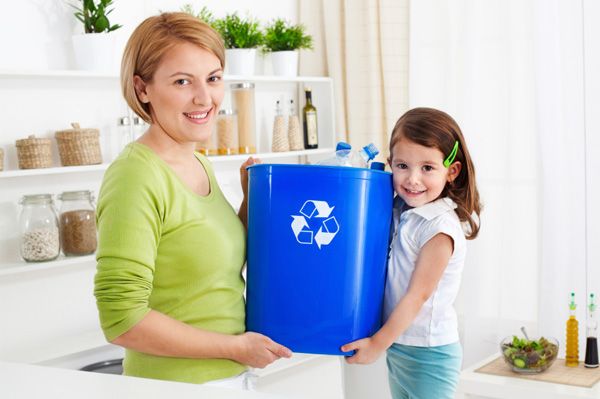 Start recycling
You can recycle at home by undertaking small DIY projects and composting the organic waste for your kitchen garden or by making paper lanterns or other green décor items from recycled objects. Another way of promoting recycling is buying recycled stuffs like window frames, kitchen cabinets and light fixtures. Find out the makers of recycled objects and pick suitable items for your kitchen.
Get sustainable cabinets
You should purchase wood cabinets made of woods certified by the Forest Stewardship Council. They might cost you a bit extra, but in the long run you will benefit from using them. These types of wooden furniture use formaldehyde free glue and other non-toxic materials so that your kitchen and the people in it do not breathe in toxic fumes regularly. You may also buy cabinets made with wheat boards and straw boards.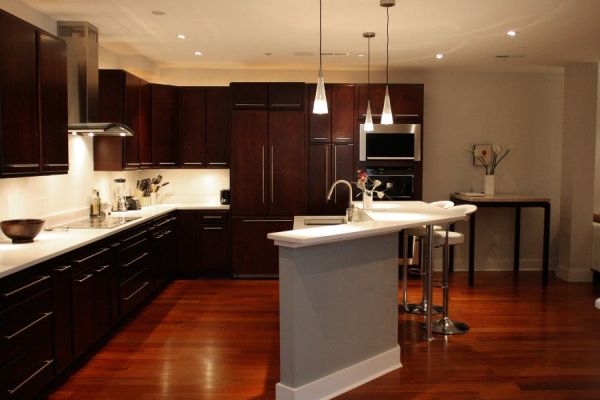 Opt for eco-friendly flooring
There is a great variety of sustainable and eco-friendly flooring materials available for us. Some popular choices are linoleum and cork. These materials are inexpensive but last for a long time if you take care of them. Cork is the bark of the trees but this part grows back and harvesting it does not damage the tree itself.
Always buy Energy Star appliances
You should only buy the appliances that have Energy Star certification. These products are more energy efficient than other electronic appliances for home use. In several states, homeowners can get rebate by purchasing the Energy Star products. Energy efficient appliances waste less water and consume less electricity. As a result, they help in curbing the electricity bills.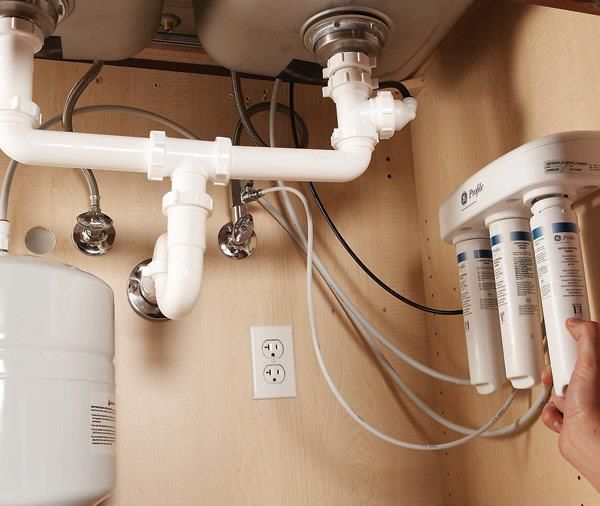 Install under the cabinet water purifier
The under-the-cabinet water purifiers are more efficient than the faucet mounted water purifiers. They easily clean water ten times more and reduce the chances of water borne diseases. These types of filters are not expensive but they can remove hard metals, bacteria and pesticides.
VOC free paints
The VOC free paints are eco-friendly and do not exude toxic fumes. You should choose only this type of paints for your home. You will need three coats of this paint for getting the desired hue for your kitchen walls. Buy paint and furniture from companies that use natural resources carefully.
Summary
There are a variety of different ways in which you can give your kitchen a green makeover. Buy green appliances and use toxin free materials for your kitchen. Equally important, reduce waste, reuse materials where possible, and recycle.