Only a cat owner can understand how free willed and rigid pet cats can be sometimes. They will sleep where they want, and they will sit where they like. However, if you manage to get some interesting and comfortable cat furniture for your feline pal, probably then you can make them sit and sleep at their designated space and not just anywhere, they want.
Here we have brought for you some unique cat furniture ideas that your cat would love and these will look amazingly good in your room's interior decoration as well.
Cat Burger Bed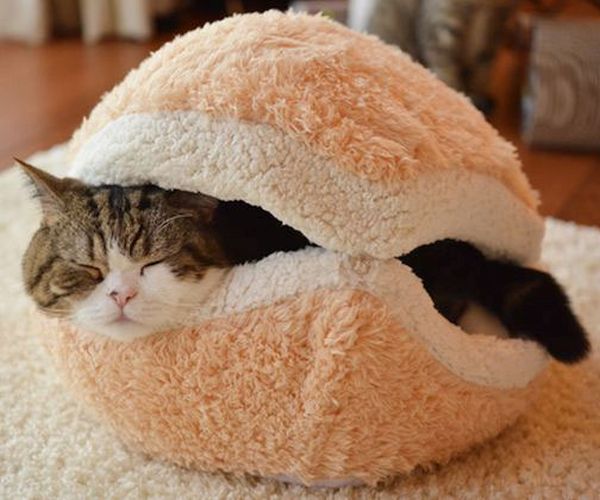 Cats love to squeeze into tight spaces and have their all time favorite naps during the day and even night. This cat bed seems to have kept this thing in mind, as you can see a cat sandwiched in this burger bed. Your cat would love its feathery feel and its design will give it a nice space in a room décor.
CATable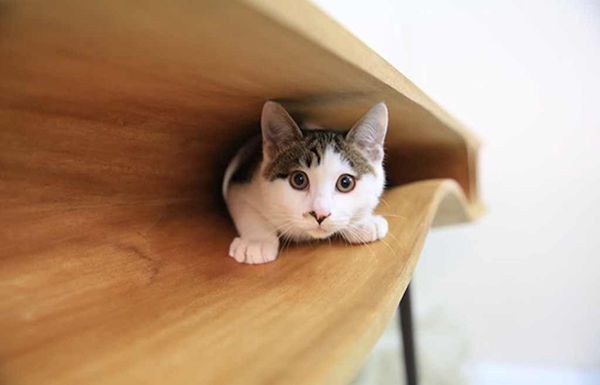 Your cat loves to be there on you, asking you to cuddle it and you want to continue with your work, here is the CATable offering its help to solve this problem. Designed by a Chinese designer and architect Ruan Hao, the CATable is a table with a design that allows cats to play on it while humans can continue doing their work on it. Beneath the table top the designer has designed some tunnels, which you cat will love to play in.
Rocking-2-gether chair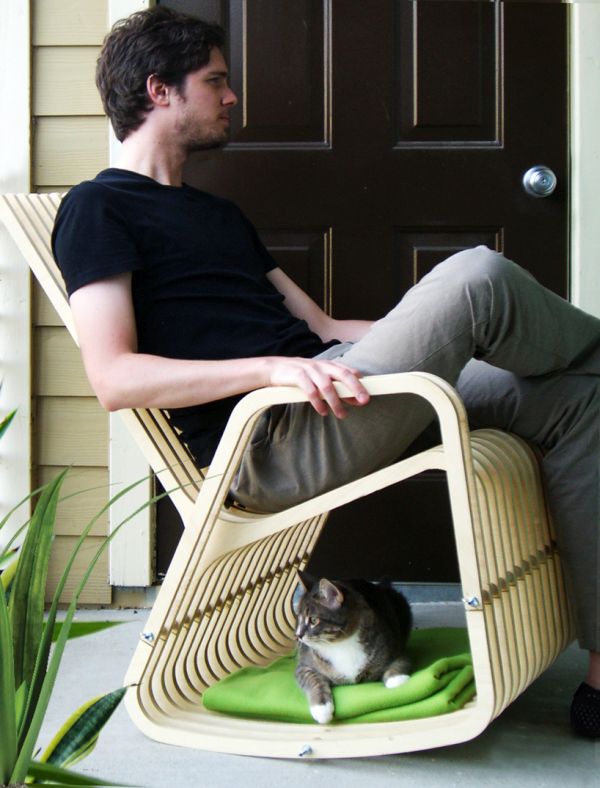 If you love being with your feline pal almost all the time while you are at home, then do get this rocking chair. It enables you to spend time with your cat comfortably, as in; you need not have her in your lap all the time but still feel the close bond. You sit on the chair and your cat sits in the base, and you both enjoy rocking together but do not rock it too hard, or else your cat would not like it.
The Paradise Banana Leaf Cat Tree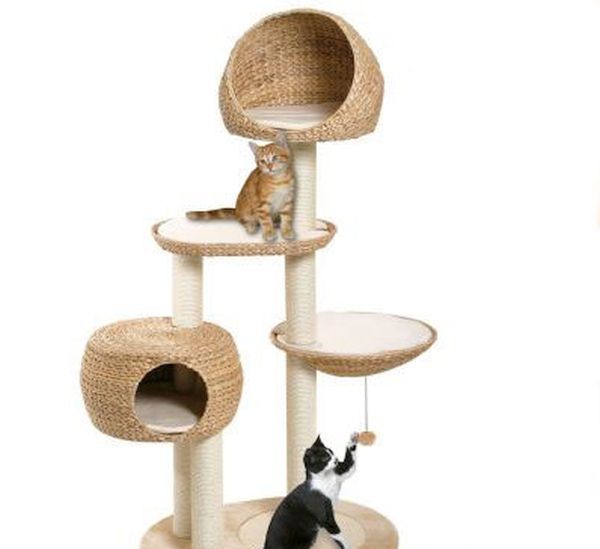 You get so annoyed when your cat goes and starts scratching your new carpet or couch but you feel helpless because there is no other place she could use for scratching and sharpening her nails in the house. Not to worry and feel helpless, as this Paradise Banana Leaf Cat Tree comes with a perfect solution for this problem.
Made with natural hand woven banana leaves, it looks so beautiful and provides your pet cats with ample of playful and scratching opportunity. Two dens, which can accommodate two or more of your cats, and the two padded platforms they can use to sit and play, as a ball hangs from one platform and cats enjoy playing with hanging ball in a thread. The two sisal posts gives it a sturdy design and a circular scratch pad in the base serves as a good space for cat's scratching and sharpening of claws.
Cat scratcher/ console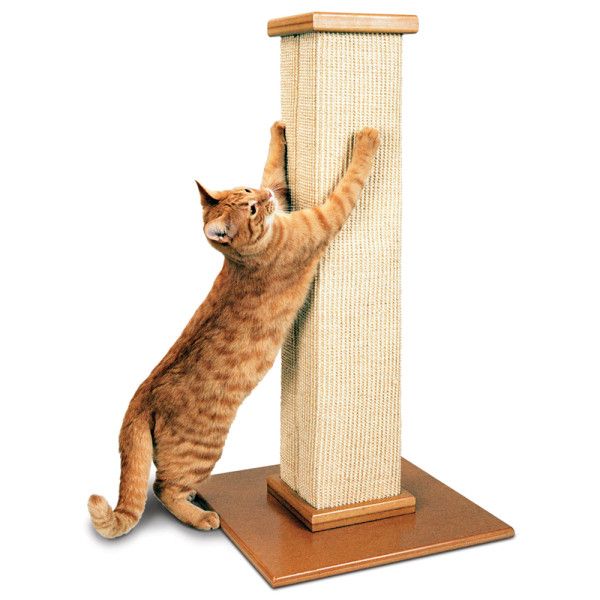 When our pet cat goes and scratches a carpet, sofa, or a couch, we immediately try to stop it. However, we fail to realize that it is a cat instinct and it will do it no matter what, and this is what makes them special.
What we cat owners should do, as it is our responsibility is to make a suitable space available where cats can comfortably enjoy sharpen their nails. This cat scratcher/ console is a perfect addition to your room décor if you are on a lookout for something that is good to look at and is worth making your feline pal's life enjoyable.
Cats can be mischievous at times and they can cause a big harm to your expensive furniture as well. Cat owners must invest in some cat-friendly furniture available on the market that looks too good in a room décor.