A fireplace is an old-house accessory that people are using since ages to add warmth and ambience to their home. However, the modern fireplace differs from the traditional one in many respects including its appearance, working, and its carbon footprint. Here are some tips that can help you convert that old fireplace into a hot and happening modern fireplace:
Raising the platform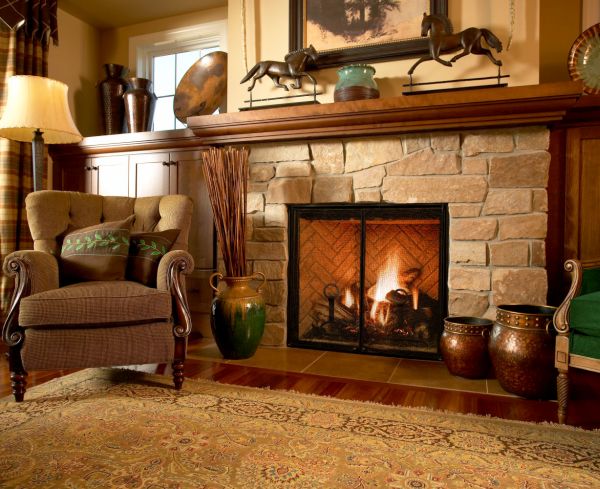 Traditional fireplaces had a design that started right from the floor but the modern ones have raised their platform, as in they have moved up off the floor. Raised fireplace design is a modern feature and is a good alternative of the traditional mantel look.
Decorating the space around fireplace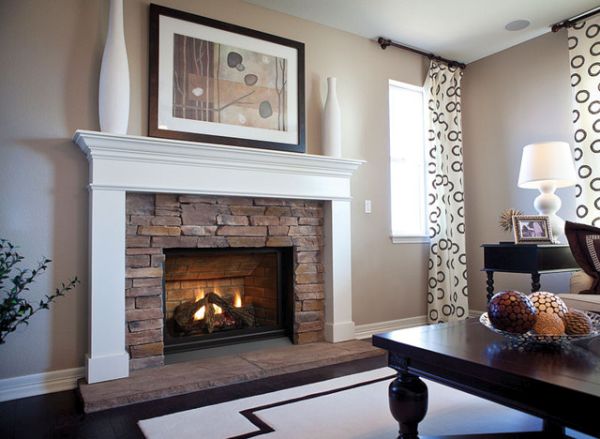 A modern trend that makes a fireplace look all the more gorgeous is to decorate space surrounding it well. There is a wide assortment of material to choose from that can help you make your fireplace look beautiful. Brick was the traditional way of decorating, and the modern decorative styles include natural stones, pebbles, and a huge variety of decorative tiles. Consider other elements in your interior decoration also while choosing a decorative material because then only it will look good.
Mosaic glass tiles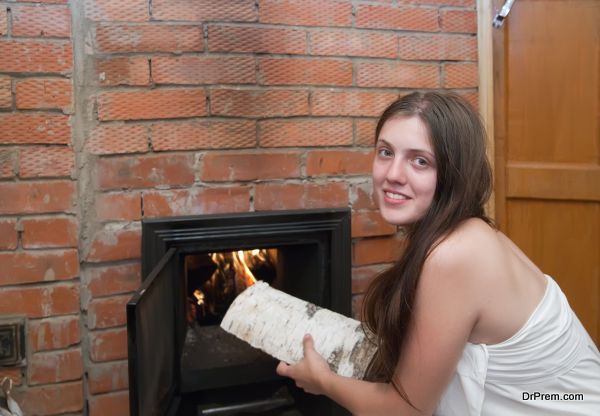 Brick walls surrounding a fireplace is such an old thing and mosaic glass tiles is what belongs to today. No need to break those traditional brick walls, rather simply apply mosaic glass tiles over it and see what level of modernity it brings in to your room. You can play with colors or keep it simple, as mosaic glass tiles look lovely in the simplest of colors as well.
Take it to the ceiling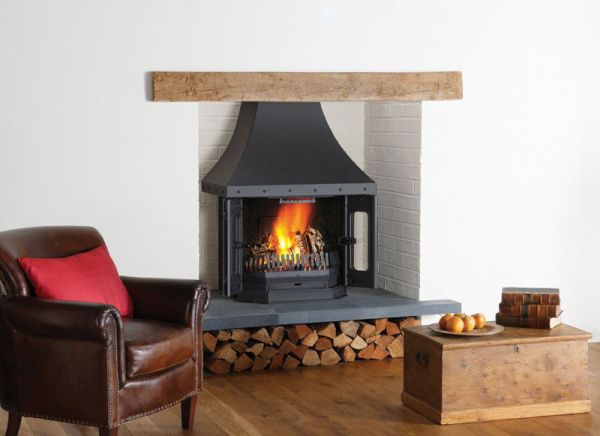 You will not see any of the traditional fireplace designs reaching the ceiling but it is a prominent design feature in the modern fireplace designs. Therefore, try to extend the brick, stone, or tiling design around the fireplace up to the ceiling.
Doing this makes up for that big, dreary space that traditional fireplaces used to have above them. When you extend design reaching the ceiling, it becomes a focal point adding certain newness and uniqueness to the room. Now it depends upon you how attractive and different you can design the fireplace column.
Mirrors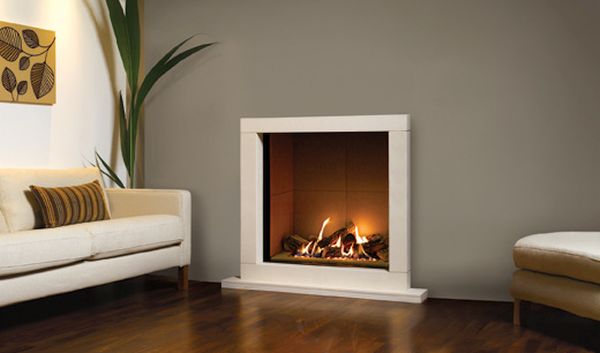 One can argue that hanging mirrors around a fireplace is nothing new because it has been a design of traditional fireplaces as well. There used to be a mirror hanging above the traditional fireplaces. However, the same design is modern also, depending upon the type and style of mirror one chooses to hang.
Sleek mirrors having light frames and interesting shapes are the modern ones, which go well with the modern fireplaces. Mirror hanging above a fireplace creates an illusion making the room appear bigger than it actually is. You can also hang a flat screen TV above it, which only brings attention to the fireplace but does not help making the room look bigger.
Modern eco-friendly fireplace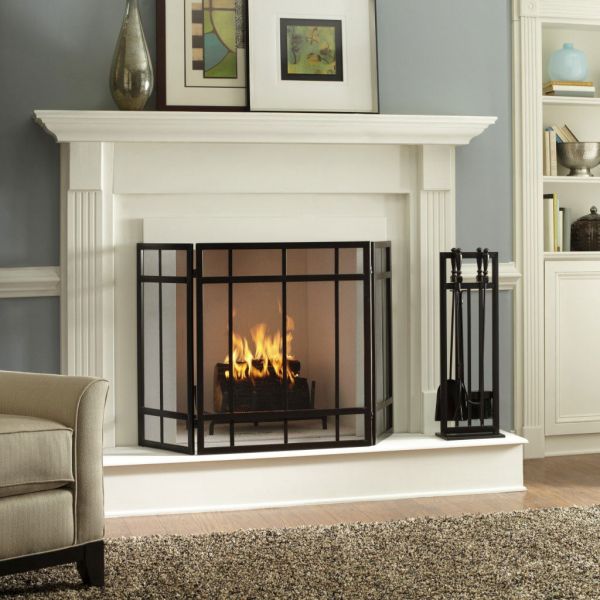 Modern fireplaces are not only better in looks but also in the purpose it serves. Traditional fireplaces used to add warmth and comfort to a home while adding pollution to the environment. In contrast to this are modern fireplaces that add the same warmth and comfort to homes but without any carbon footprint. You can easily transform a traditional fireplace into a modern eco-friendly fireplace within minutes.
These days you get eco-friendly fireplace grates that enable you to use the same old fireplace in a new environmentally friendly way. It is clean because it does not burn wood or charcoal that release so much of smoke and harmful gases in the environment. They burn bioethanol fuel that does not produce and smoke or do not release any harmful gas.

Transforming an old fireplace into a modern fireplace is not that tough. This kind of transformation brings modernity to the interior decoration and enhances the green quotient as well.