Home theatre systems can give a movie theatre like feel to your home. All you need to do is choose best home theatre receivers to enhance your movie and music experience. There are different smart systems are available in the market that can help you to enjoy your favorite show or movie with family or friends. Available in different designs and price range, you can choose the best audio video receivers for your home theatre that suits your needs best. Here we have listed some top home theater receivers to help you choose the right one.
Yamaha RX-A3040 AV Receiver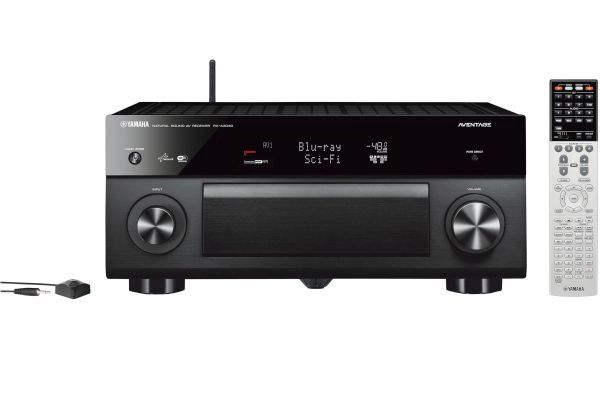 Equipped with latest features, this smart gadget lets users enjoy cinema at home. Perfect for modern homes, Yamaha RX-A3040 AV receiver converts your regular movie watching into an extraordinary experience. Featuring built-in Wi-Fi and high quality ESS SABRE32 Ultra DACs, the receiver also comes integrated with JUKE, HDMI2.0, 4K Ultra HD Pass-through, and up scaling latest HDMI version. The multidimensional sound of the system makes it perfect for modern homes.
Sony Blu ray BDV-N590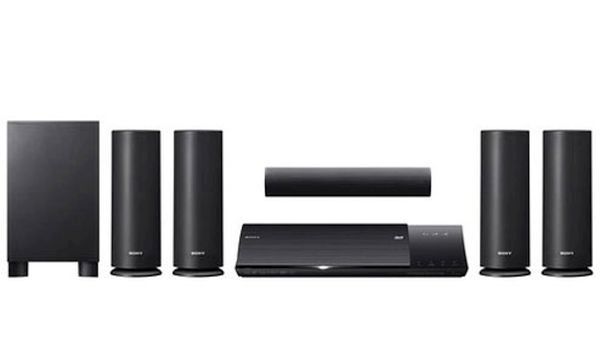 Sony is a very big name in electronics and the receiver by the trustworthy company is equipped bring cinema to your home. Featuring Wi-Fi connection, Sony Entertainment Network, Dolby TrueHD and 3DContent Playback, Sony Blu ray BDV-N590 is sure to entertain with quality audio and video effects. The system is easy to install and you do not have to take the help of technician. You can easily operate the system with a remote controller from any place or corner of your house. The amazing effects of the system give a cinema-like feel to your home, so that you can enjoy your favorite movie or show and spend quality time with your family and friends.
Denon 3D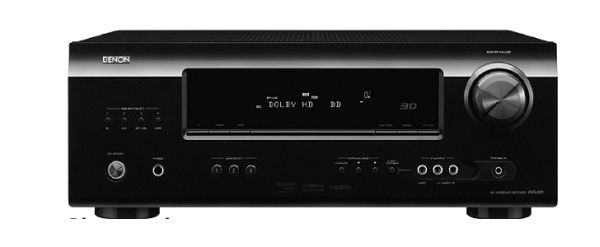 Denon 3D is an amazing playback technology that provides great music. The high definition Blu-ray, DVD and high-end stereos makes it a perfect piece for luxury homes. The system also let users play their personal videos, music, and photos through USB or Wi-Fi connection. The system also allows online video streaming and supports services different like Netflix, Huhu Plus, Youtube, and VUDU. The fully shielded mechanism and durability makes it a great choice for modern homes. The fabulous finish of the system can simply add a classy look to your room.
Marantz NR1403

With Marantz NR1403, you can enjoy quality music and video and have the theatre like feel in your home. Presenting a slim body to compliment modern home décor, the system also features six HDMI inputs, 5.1channel receiver, and more to ensure complete entertainment. You can enjoy your video and music with different devices like set-top box, DVD player, Blu-ray player and tablet computers. The slim line series by Marantz provides a wide range of products for your home theatre. The sleek design, small footprint, and durability make the device perfect for you and your home.
Anthem MRX 710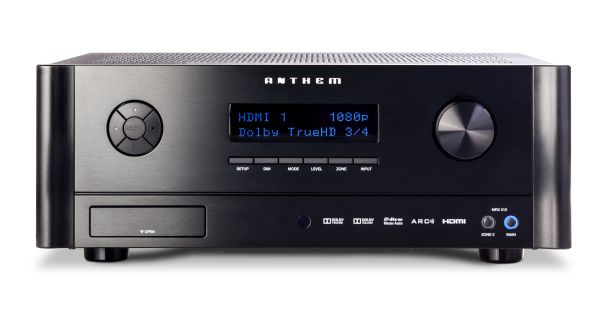 Anthem offers A/V receivers for your home, which enables you derive everything that you need to enjoy your music and movies. The cost effective and space saving system can be great choice for small house. Improved sound quality and simple integrated system makes it a good device for your home. You can control or operate the system with a remote controller. Anthem also offers wide range of related products to boost your home theatre system. The best part is that users can also operate the system with their Smartphone.
A good A/V receiver can simply boost your entertainment system, so that you can enjoy your favorite movies or shows with your family and friends. The quality sound and picture of modern home theatre receivers turns your home into a mini theatre.