Disposing kitchen waste in the right manner is virtually impossible without a practical compost container. Compost containers not just let us keep our kitchen clean and hygienic but also help in sustaining the environment at large. Available in different shapes and sizes, modern compost containers usually are easy to use and high on aesthetics, and you need not to hide them in a corner of your kitchen. Here we have a list of some beautiful compost bins that apart from keeping your kitchen clean and beautiful also enhance your composting experience.
Countertop Compost collector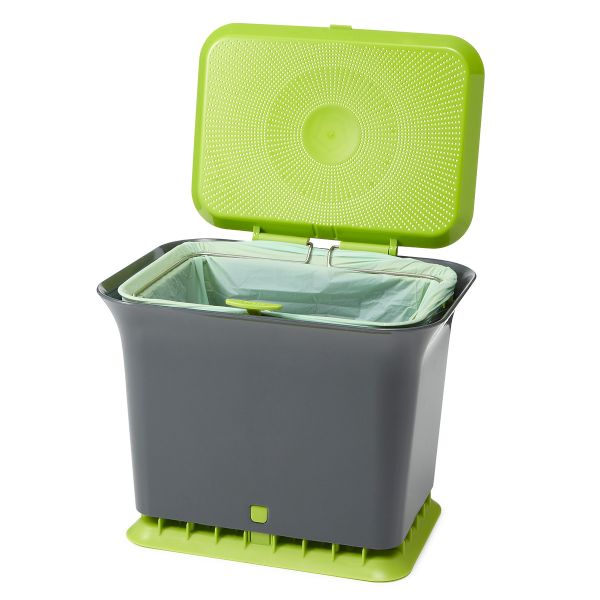 This beautiful compost collector can be your great kitchen partner to keep your kitchen clean and hygienic. The unique design of the container maximizes the airflow to your kitchen. With a capacity about 2.5 gallon, this is an amazing container that reduces smell, does not attract flies and is dishwasher safe as well.
Stoneware kitchen compost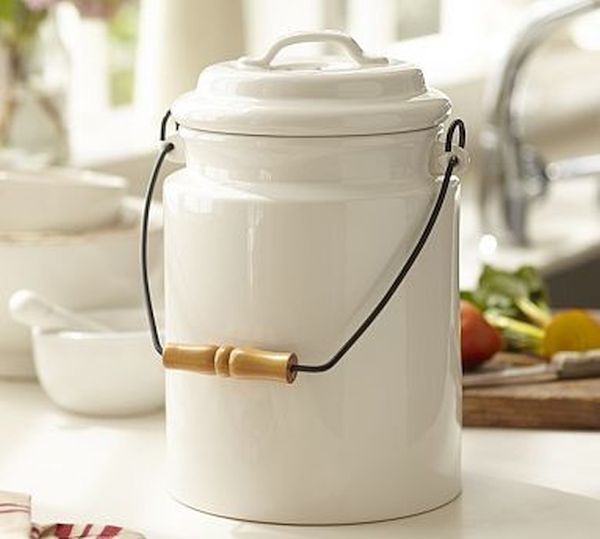 Featuring an attractive design, this compost collector not only stores the waste but also adds an attractive look to your kitchen. Made out of durable gazed stoneware with nice glaze, the Stoneware kitchen compost has a capacity of one gallon, which makes it a perfect piece for your kitchen countertop. The lid filled with charcoal filters prevent odor to come out of the bin. It is also dishwasher safe and available for just $30 in the market.
Eco counter compost bin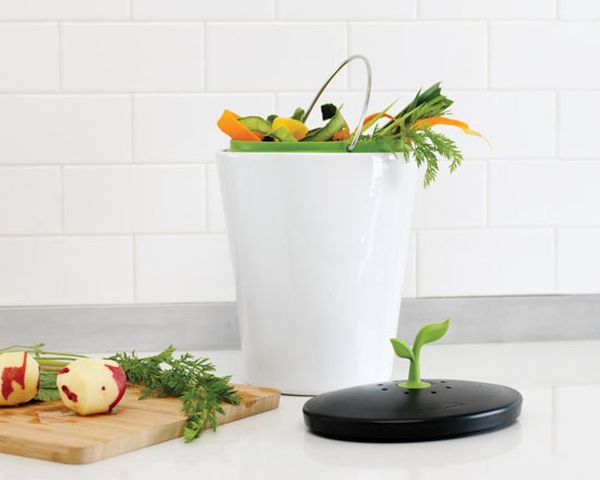 The sleek design of this counter compost bin adds a modern and attractive look to the kitchen. The vented lid holds the odor inside the bin and keeps the environment fresh and hygienic. The capacity of the bin is slightly lesser than other bins available in the market. Easy to empty and clean, the Eco counter compost bin is available for $40in the market.
Wooden compost bins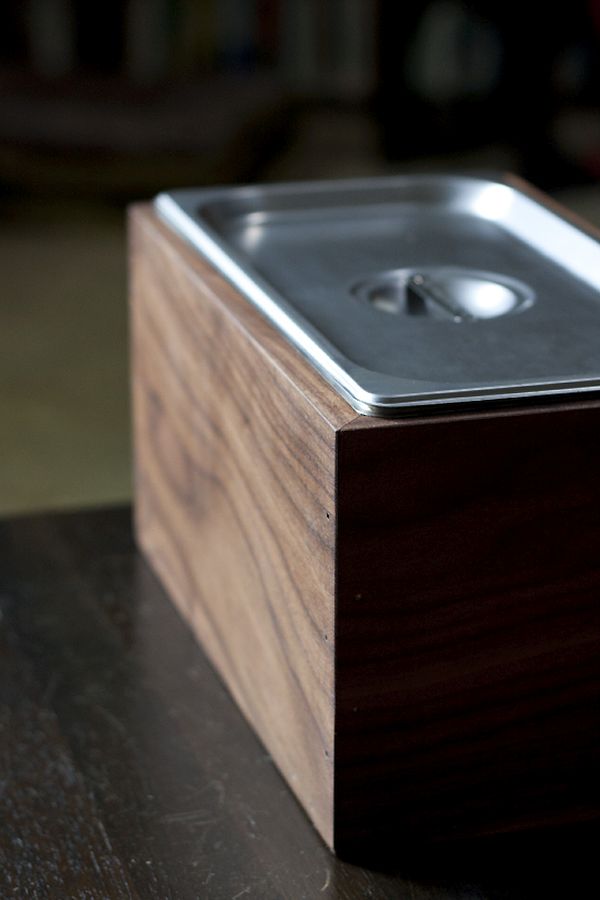 Wooden compost bins can add an attractive look to your kitchen as their unique design and color makes them a perfect choice for your kitchen. The sleek design of the container makes it compatible and your small kitchen. You can easily empty and clean it.
Garden composite bins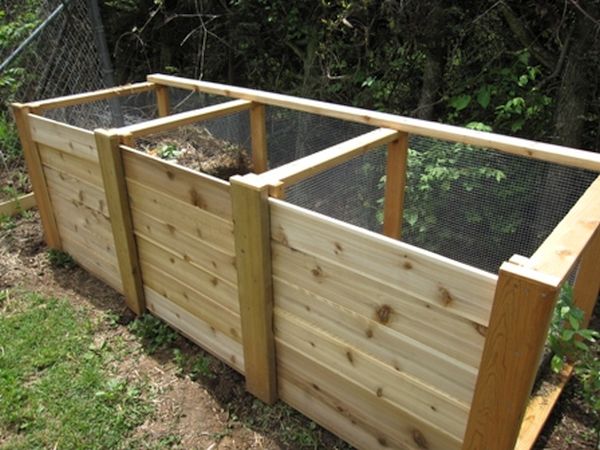 Garden composite bins are another good option to keep your kitchen as well as home clean and odor free. Generally known as garden bins, these bins can be used in kitchen as well. They are available in different sizes and colors and you can choose the right one according to your needs and likings. The unique design, durability, and size make it a perfect choice for modern kitchen.
Things to consider before buying compost containers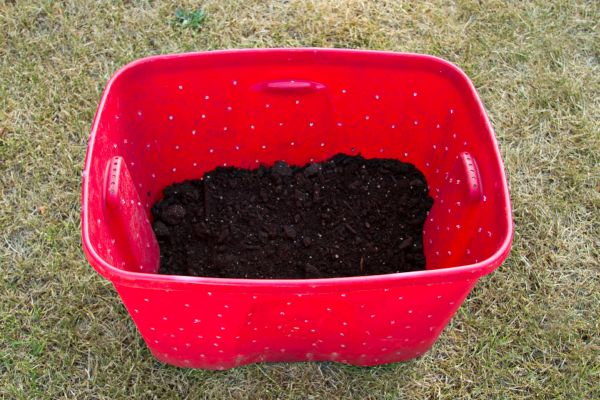 The first thing to consider is the purpose of the bin and you must ensure that the bin you choose is perfect for your kitchen.
Do not forget to consider the material of the bin. Going for materials like metal can be a bad choice for kitchen, as they can become very heavy when you fill them with waste.
Make sure that your chosen compost container has a handle that will help you to carry and move the waste out of the house. Also, make sure that the bin has a tight fitting lid; otherwise, it may lead to odor issues.
You can also go for pails made from recycled materials to keep your house as well as environment clean.
Going for dishwasher free compost containers is another good option, as they are easy to clean and ensure complete hygiene in your home.
Compost bins helps you keep your kitchen clean and beautiful. Composts bins are available in different shapes and sizes, so that you can choose the right one according to your needs and likings.