Autumn, the transition from summer into winter has its own charm. Falling leaves, waning summer light, need for warmth and more make this time of the year feel wonderful. Many in love with autumn feel like bringing the feeling of fall indoors. Here are some ideas that can help one to easily give autumnal touches to a home décor.
The Autumn Scent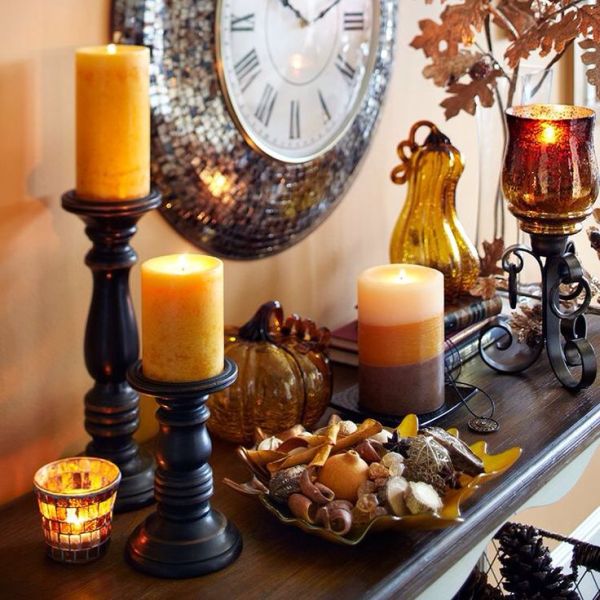 Scents of the seasons play a significant role in adding the particular season flavor to a home décor. Therefore, don't forget bringing the autumn scent indoors while giving your home the enticing autumn feel. You can take help of simmer pots, which is an easy way to serve the purpose. Choose your scents and keep on adding water to the pot for letting the sweet scent coming. The other ways include lighting autumn scented candles, scented oil reed diffusers, potpourri and more.
Heavy Fabric Curtains
With the onset of autumn comes a temperature drop. Those lighter and summer-inspired window treatments are no more capable of providing you the much-desired warmth and comfort. Moreover, they don't appear well-suited in accordance with the season. Therefore, bring some heavy fabric and autumn inspired window treatments home to give space the autumn feel.
Collage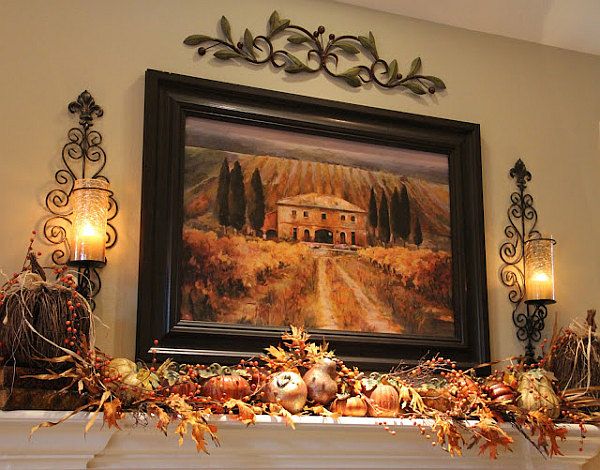 Displaying an autumn collage in your living room or bedroom, you can experience the autumn feel inside. You can buy it from the market or can prepare one on your own. You simply need to collect some items that reflect the season, including pine cones, crispy leaves, pumpkin cutouts and more. After painting them in colors that suit the season and covering them in sparkles, glue them creatively to make your very own autumnal collage.
Wallpaper
One of the easiest ways to add a seasonal feel to rooms is to add appropriate wallpapers. You can bring into use log inspired wallpaper, the one depicting falling leaves, Halloween theme and more. They will provide a warm welcome to you and others for sure.
Pinecones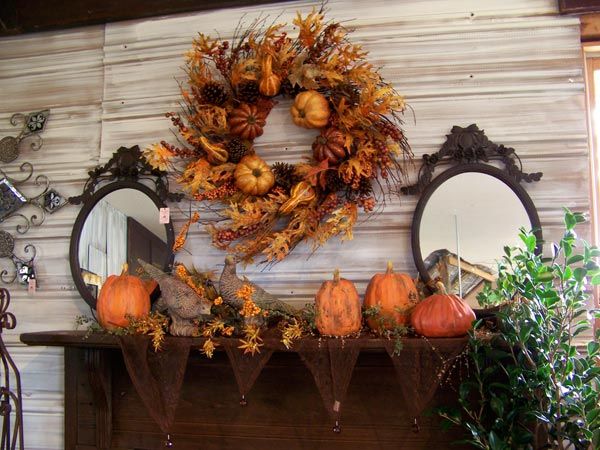 They are beautiful and are in abundance. It means, you can bring into use this particular autumn decor item into use in plenty and in numerous ways. Available in a variety of shapes and sizes, you can prepare a pinecone basket and display it on the center table, at your home's entrance, on the fireplace mantel or anywhere you feel. On your dinner table, you can simply throw some small pinecones in between the cutlery. You could also impress and offer a warm welcome to your guests with a pinecone garnished serving tray.
Cozy sitting Area
You are supposed to add warmth to a décor to make it suit the autumn theme. By adding area rugs, you can make the room feel warm for they offer a cozy surface to walk. Coming to the chairs and sofas, you can throw some autumn colored pillows and cover them with warm covers. Fall colored throw blankets on the couches is a yet another great idea you can consider.
Mason Jars On Display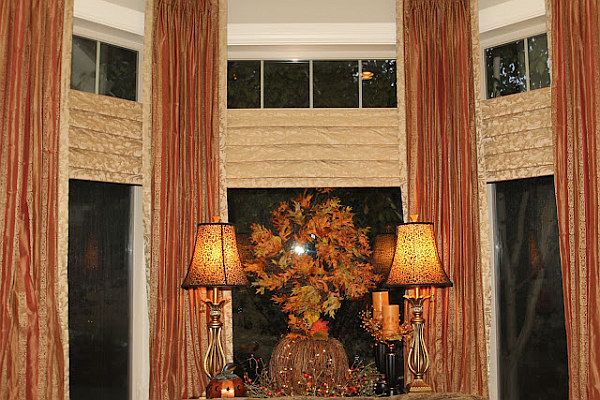 If you desire bringing into use mason jars for your fall décor, options are many. You can simply fill the jars with cinnamon sticks, fall berries or pinecones and place them on center tables. For those who have a penchant for creative art projects can go in for mason jars with dried fall leaves and candles.
Decorate With Autumn Colors
You can introduce rich and warm colors to give your home an enchanting autumn feel. A pop of yellow, rich greens, Brooklyn brown, bronze, red, orange and wine are the colors you can play with. To make all these colors come to life in your home décor is solely up to you. 
Adding autumnal touches to home décor is a pretty cool way to welcome the season. Based on one's taste, one can easily zero in on the ways that give home an autumn feel.