Gone are the days when a kitchen was considered just a place to cook food. In fact, in countries like India kitchen is an important place in a house and hence, interior of a kitchen becomes important as well. Today, modular and contemporary kitchens have been gaining popularity due to their stylish and appealing design. Several factors make the contemporary kitchen design eye catching. One such latest trend is the use of glass sheet backsplash.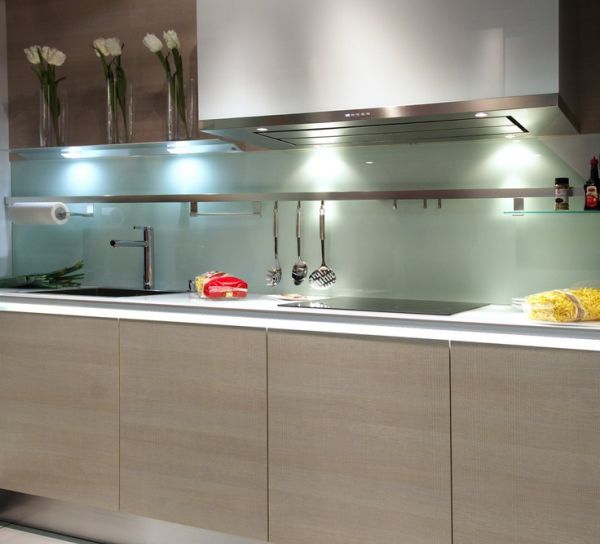 We can simply define the glass sheet backsplash as a sheet made of glass commonly used in contemporary kitchens. Users can paint in any color of their choice and thus it provides a beautiful and easy to clean surface. It has been in practice for long in Europe and has recently become popular in the US market. The factors making glass backsplash irresistible are as follows:
Colors:
While choosing your favorite backsplash, you would have numerous color options to choose. The color is painted on the backside of the glass, thus providing the kitchen a highly colorful, neat and sleek look, making it appear stylish and productive. Factory baked glass sheets are the best, simply because they are less prone to chipping. The latest color trend in the glass sheet backsplash is grey.
Applications:
You cannot better enhance the beauty of a contemporary kitchen than using a glass backsplash. It perfectly complements the style and elegance of modern day kitchens, providing them a glossy and smooth background. The smoothness makes them elegant and the kitchen appear neat and clean. You have numerous options to choose and decide the height and length of your kitchen backsplash. You can either install it full length, half-length or even a small backsplash of just 6 inches. They are going to be gorgeous any way. However, due to certain size limitations the glass sheets on large wall may have one or two joints.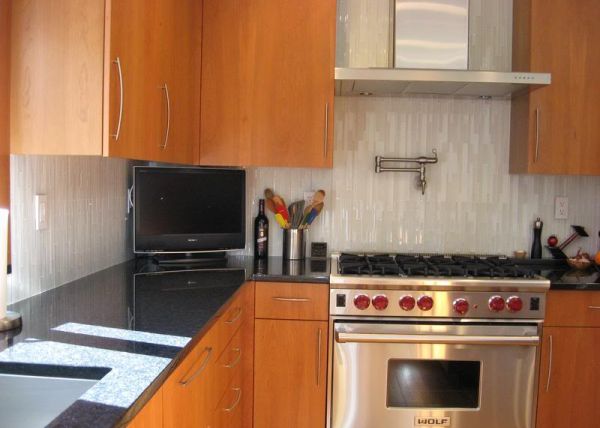 Cost:
The framing and lintels required for installing the glass backsplash makes it costlier than the ceramic or glass tiles. Generally, the cost of installation ranges from $45 to $60 per square foot and it is the same for almost all places. Cost also depends on the color of the backsplash, as metallic colors like silver, copper, and gold are expensive, as compared to other solid colors.
Installation:
You must do the installation of the glass sheet backsplash only with the help of an expert, since glass is not easy to assemble and any mishandling could easily ruin the beauty of the interiors. Various tools are required for its installation and these might lead to snapping and scratching, if handled carelessly. Generally, the glass sheets are glued to the wall using a mortar. The sheet is caulked at the edges and on the countertop connection.
Advantages:
Glass sheet backsplash has numerous benefits some of which are listed below.
Kitchen walls often get messy due to food, and glass backsplash are super easy to clean and maintain. They are stain resistant.
Glass looks beautiful in contrast to stainless steel, thus making the kitchen appear attractive.
Since it reflects lots of light, glass allows natural day light to enter the kitchen, thus connecting the indoors with outdoors.
Since glass is porous, it is resistant to fungal growth.
Summary:
Glass sheet backsplash add beauty to the kitchen, making it appear bright and full of life. It is both adaptable and irresistible so much so that you will not wait to have one in your kitchen.