Biking is an eco-friendly and cost-effective mode of conveyance. Many urban dwellers are investing in bikes for commuting to offices, schools and supermarkets. If there are one or more bikes in your home then you will have to think of ways of storing them appropriately. Due to lack of space, storing bikes pose a challenge in urban homes.
There are, however, many unconventional ways of storing your bikes. If you are ready to wear your thinking cap and think out of the box then you will spot many splendid areas where you can store the bikes. Keeping the bikes with handlebar tape outside of home or garage can be dangerous as the number of bike theft is in an all time high. In the following creative bike storage ideas have been discussed.
Hanging it from the wall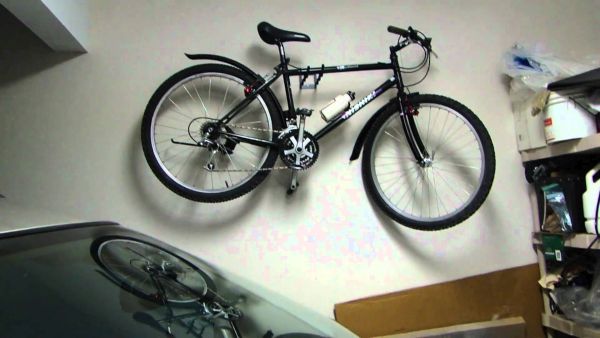 As mentioned earlier you have to think out of the box and let unconventional ideas blossom for storing bikes inside your home. Instead, you can hang the bike from walls. More than one bike can be hung from the wall. Always clean the bikes carefully before hanging. They will look like wacky wall art and will not congest the living space. You can paint a wall in contrasting colors for making your bike stand out while hanging. Make sure that getting the bike off the wall can be done easily in time of hurry.
The underside of staircase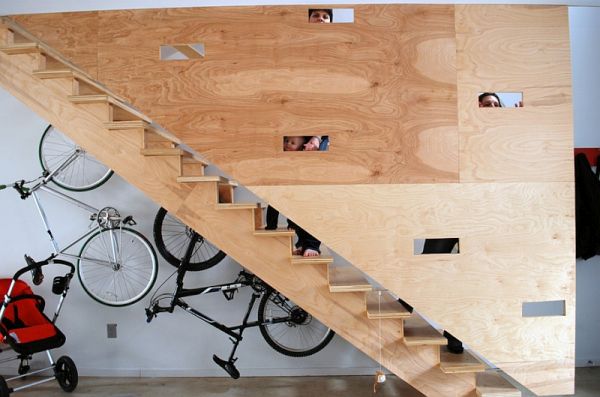 Convert the underside of your home's staircase into a bike vault. You can hang the bikes from the wall beneath the staircase. This is another technique for saving space in an urban apartment. Even when the guests catch sight of the bikes, they will only praise your creativity and use the idea in their own homes.
Gravity stand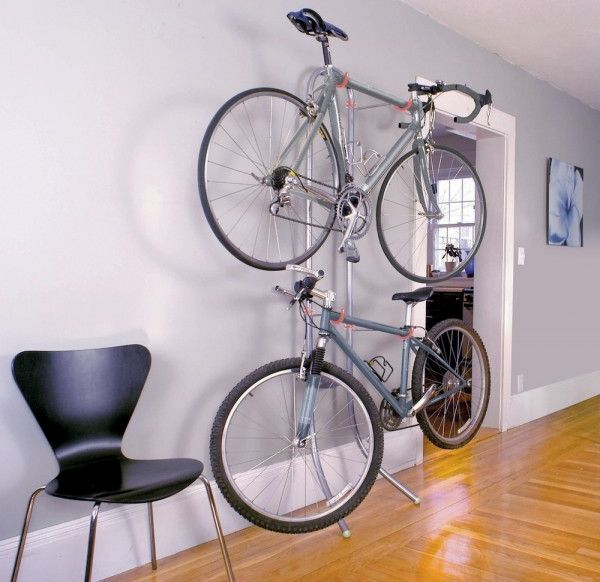 If the above mentioned ideas are way out of your comfort zone then you can try other more conventional ways of storing your bikes indoors. Get a gravity stand, which can hold more than one bike. This U shaped bike stand will chain and lock your bikes vertically. One bike will be kept above another. The sleek gravity stand saves space and looks unique. Instead of the gravity stand, you can make a bike hanger on the top portion of the wall. There should be two handles of this hanger from which the bike can be suspended.
Build a bike shelf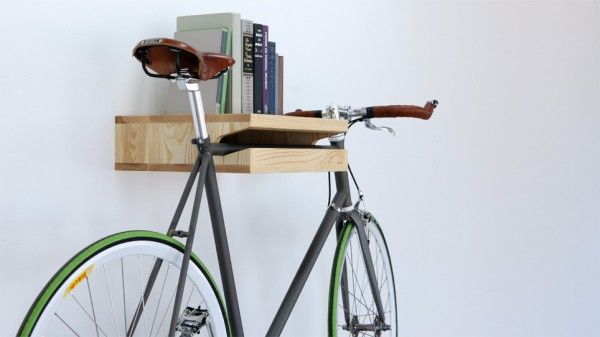 A bike shelf will not only store your bike but also offer additional space for keeping other biking essentials, like the helmet. The horizontal rod of the bike will be inserted inside shelve. Keep flower vase and books on top of the bike shelve to make it look more contemporary. Always remember that the bike shelves or hanger should go well with the rest of your home's décor.
Vertical placements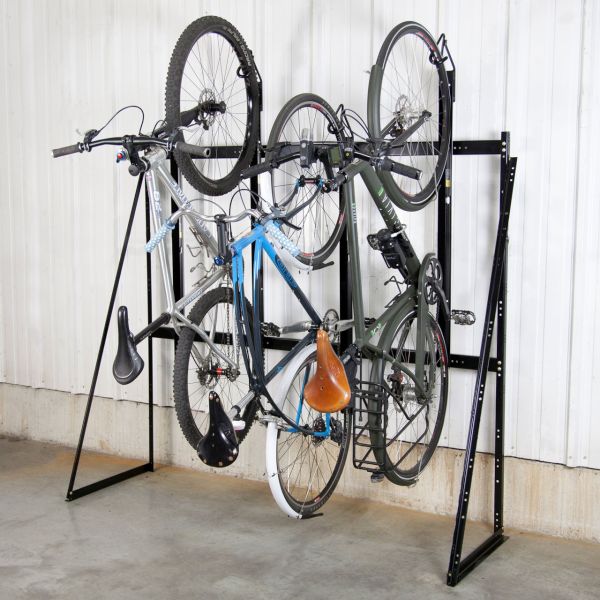 If you have too many bikes in your home in different sizes then store them along a wall of the garage. Use hooks or racks for fixing the cycles from the walls. Hanging the cycles vertically according to size from left to right will make your garage look clean and organized. Getting them off must be easier for users of all ages. Some garages have shelves on the top half. Attach racks and hooks from the top racks for safely hanging cycles or bikes. 

There are hundreds of ways of storing bikes indoors. Make intelligent use of space and try to build DIY shelves for your precious bikes. Find out unconventional spaces for hanging your bikes inside the house.