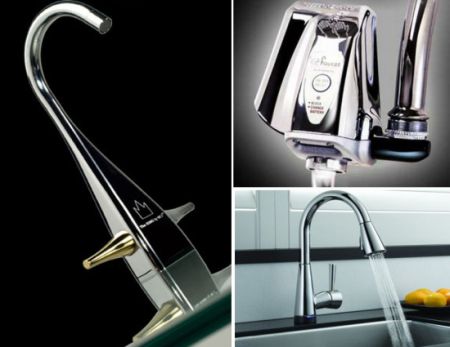 Water…..one of the most important resources for human consumption is usually wasted by most of us. Leaving the faucets open is a common routine for me and many others while brushing teeth or doing any other household task. We talk of saving our planet but overlook that water conservation is cost-effective and environmentally sound way to keep up with. One way to conserve water is making use of water saving faucets which will not only help to conserve water but also decrease your water expense. Here are some the faucets that not only save water but their elegant design also enhance the look of your living space.

• iSave faucet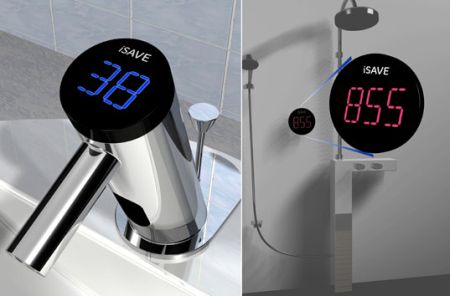 iSave faucet is a smart design by Reamon Yu which will help to conserve water. Very efficient and convenient to use, the faucet can be easily attached to your sink or showerhead. The digital readout displays the amount of water wasted and is powered by energy generated by the water passing through it using a small turbine embedded the device. The faucet comes in two different models- a standard model and the LED display and handheld showerhead.
• Automatic Hands-Free Faucet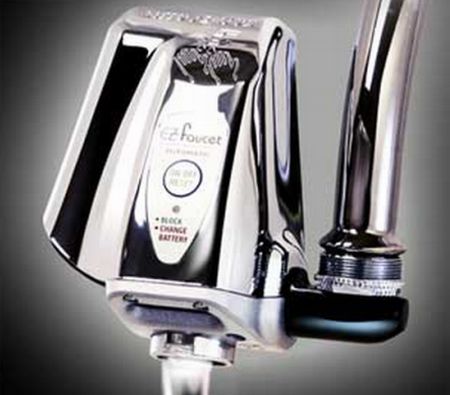 The automatic faucet from EZ faucet comes with the temperature control and its bottom-mounted sensor detects movement and turns the water flow on automatically. Finished with chrome, the faucet makes use of 4AAA batteries and features a manual override button in case you need to fill a pot with water.
• Optima Lino faucet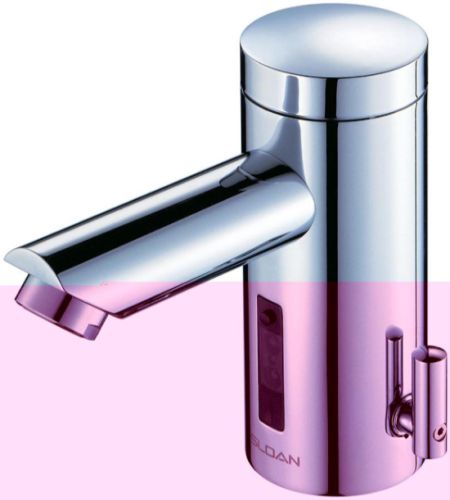 The water-saving faucet offers temperature control option and double IR sensor-based operation. The faucets are available in battery-powered or hardwired model that lets you adjust the temperature. The faucet uses microprocessor-based logic that helps you save water efficiently.
• King bathroom faucet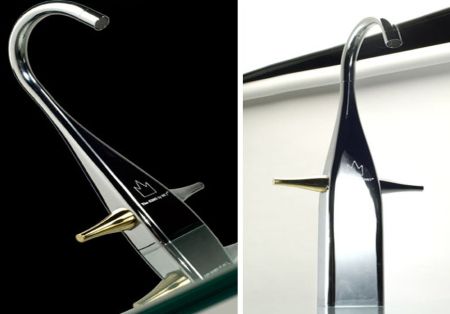 The novel and elegant King bathroom faucet from WET not only conserves water but also enhance the bath space with its sleek and elegant design. The faucet is made of low lead brass and the handle is designed form 24 carat gold. The faucet uses 4 liters per minutes as compared to the other faucet and is an economical and at the same time luxurious faucet.
• Venuto Smart Touch kitchen faucet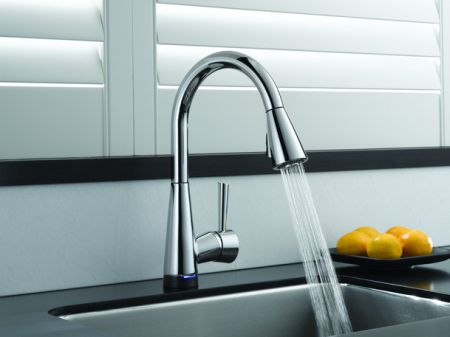 The kitchen faucet designed by Brizo comes with the smart technology which allows the user to turn on and off the tap by tapping anywhere on the handle or spout. Featuring magnetic docking technology, the faucet with its clean and minimalist design enhances a new look to your kitchen.
• Delta's e-flow faucet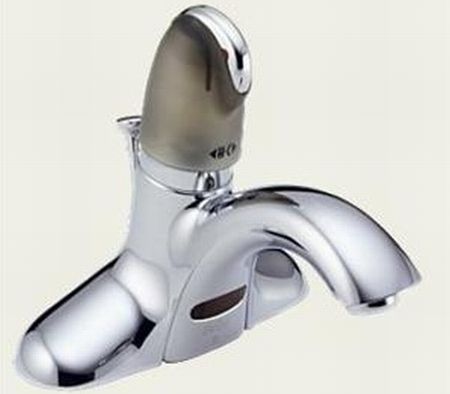 The faucet comes embedded with the electronic sensor powered by 4 AA batteries which is not only long lasting but also helps in water conservation. The sleek and contemporary design of the faucet comes with interchangeable temperature control handle and with the brushed or polished finish. Priced from $300, the faucets are offered with the lifetime warranty.