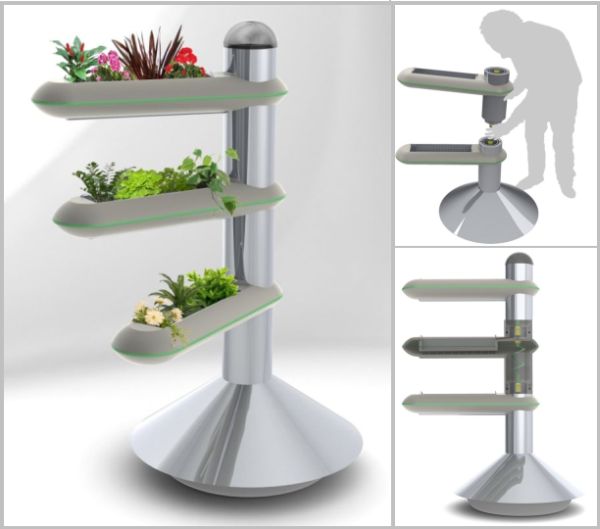 Most of the urban areas in UK have small-sized gardens that are gradually reducing in size and people do not have sufficient time and expertise to benefit from these kitchen gardens and eat fresh, home-grown produce. Hydro Stack is an innovative concept that is a solution to these gardening problems, as this product was developed after conducting a lot of research on the co-relation between gardening and eating healthy food.
Basically, Hydro Stack is a way to grow more plants in a limited area, both inside and outside the house. This compact and user-friendly product enables the user you to grow more plants in less space in a customized manner. The functioning of Hydro Stack is based on a plant-growing concept called hydroponics, wherein plants grow in water that contains essential nutrients.
Hydro Stack also makes use of an ebb and flow hydroponics system, wherein nutrients are pumped all the way into the surface and roots are saved from searching nutrients from the soil. This further leads to a better plant yield. Moreover, Hydro Stack is a brilliant home and garden accessory and looks great both indoors and outdoors. Now, you can grow plants in less space and indulge in the pleasures of a personal kitchen garden.
Thanks, Adam Pinder