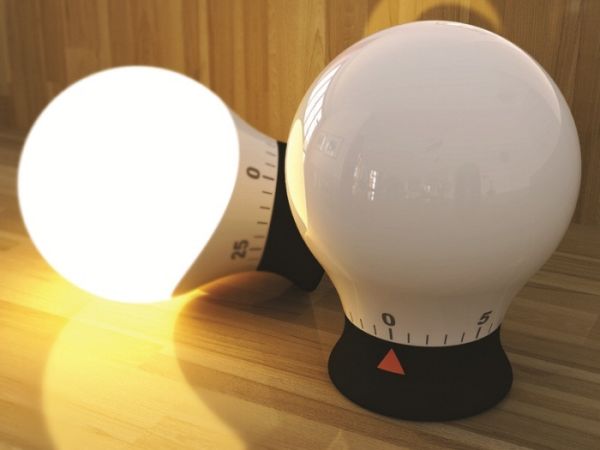 The product
Designed by Life and Winner of the If Concept Award, the product Guardian Lamp is their invention, their baby. Even today, many children are afraid of sleeping in the dark, and that too alone. As it is not possible for the parents to sleep with their children everyday, taking it as a cue, this concept was devised.

Equipped with a timer, this little yet helpful device has a built in timer, which when activated helps to switch off the lights at a stipulated time. You can set the time on the Guardian Lamp, and the lights would gradually start to dim, eventually, going off at the set time. This allows your child to have a fitful sleep and also help in saving those electricity bills.

To set the time on the lamp, just twist the lamp cap and adjust the time on the calibrated dial before you go to bed and rest will be done by the Guardian Lamp.
Features
Guardian Lamp comes with a built in light and a mechanism like an alarm clock which when set can turn off on its own at the stipulated time period. All that is required is to set the time duration and the rest would be done by the Lamp on its own.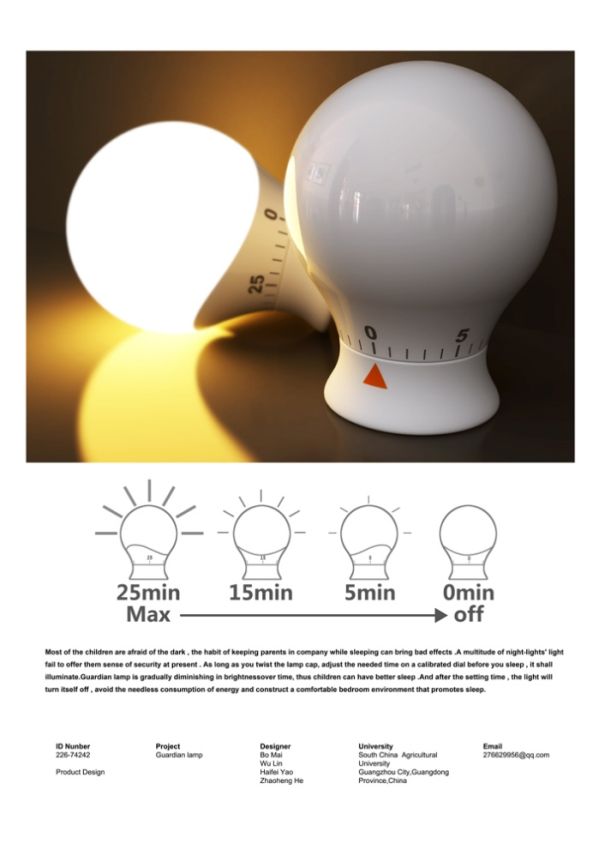 What's different
The Concept is a based on electricity savings and most helpful for those parents whose kids are afraid of the dark and prefer not to sleep alone. Providing a sense of security wrapped with the warmth of the light, it allows parents to sleep peacefully without worrying about their kids.
Via: Coroflot