My wife and I live in an 800 sf house, built in 1901. We like the tiny area, most of the time, not being ones to properly maintain a very large house. As first time homeowners, the little space was something we knew we could handle. We knew we weren't biting off more than we could chew. But gradually we found that there simply wasn't enough storage space in our early twentieth century home to meet our early twenty-first century needs. For one, the closets were too narrow to fit a modern hanger in. The basement was too wet to store anything valuable without mold and moist countermeasures. In the end we made it work. Here's how.
1)    Build Storage in, EVERYWHERE. Our house is a mash of weird dimensions. Doors are smaller, windows nonstandard. We had to build in couches into the living room to maximize the space. Beneath each of these, we put drawers where we can store winter and summer clothes in the offseason. Your house may not have strange spaces like ours, but it's not excuse not to maximize the space you have. Our two tiny closets were butted end to end in adjacent rooms. By knocking out the wall in between and installing to bars that ran the length of the new space, we created the world's smallest walk-in closet! We even knocked out the wall into the bulkhead above our stairs and built attractive shelving. We found all of this storage space in 800 square feet. Imagine what you could find if you have a larger home.
2)    Maximize Your Basement. If you have a basement, you should use it. This may mean installing a sump pump, sealing your floors, or even digging out the space. We did the first two options in that list, and now we have a mostly dry basement most of the time. To accommodate the occasional leakage, we elevated our stored items on shelving and installed a nice dehumidifier. Now we don't have mold problems and items stored downstairs don't get damp. We're not ready to install a guestroom down there, but it's a step in the right direction.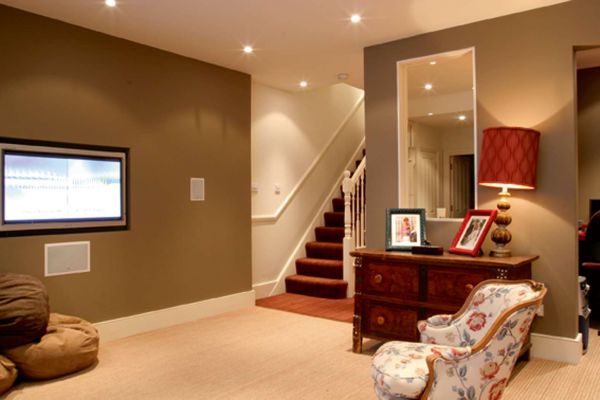 3)    Build Storage into Your Yard, or On Your Roof. Installing simple steel buildings into a back yard is a great way to store stuff you don't want or need to keep inside. We have only one, but it was inexpensive to build and is meant to last a long time. I can use it as an outdoor workshop and for general storage. We also went so far as to instal rooftop access through the smaller bedroom upstairs. We were able to fit a small sunroom up there, in keeping with zoning code, as long as there was a strong railing around it. We don't use that area as much for storage, but it gives us more living space, which allows us to devote more of the two main floors to general storage. I realize that not everybody has the luxury of a flat room, but it's the inspiration that counts.
There are lots of ways to get more storage out of your home. Each home is different and requires inspiration and effort all its own. Take some time to imagine great ways to create storage in your home. You'll think of something great.
Article Submitted By Community Writer