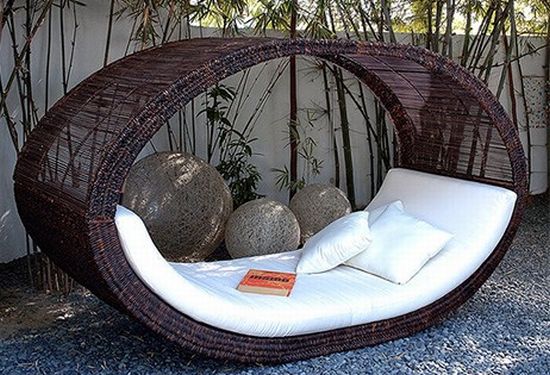 Most of us like to spend a good amount of our time outdoors which has made the open-air rooms and patio an essential extension of our homes. To give the outdoor rooms a new connotation, the outdoor daybed is the hottest furniture which makes its way to your patio. Daybeds are a practical and beautiful addition to any home. They work well in sunrooms, spare rooms and small apartments, for children, adults and drop in visitors. The outdoor daybeds can be used as element decorative as well as a place to relax.

You can furnish your outdoor space with the different outdoor beds that comes in elegant and trendy style. The daybeds are available in round, cabana-shaped, rectangular and various other choices which offer chic and enduring furniture. The stylish beds set the mood for relaxation and rejuvenation and at the same time serves as a place to leisure.
• Outdoor daybeds by Lifeshop collection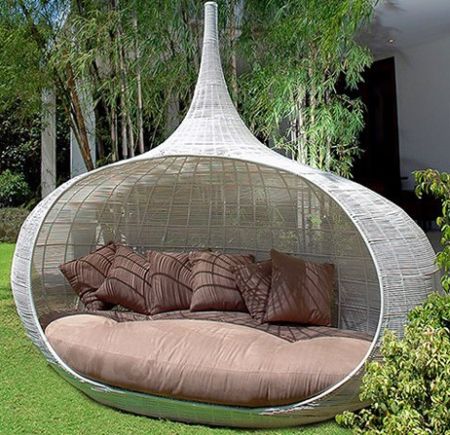 The outdoor daybeds by Lifeshop collection is a unique creation which makes your outdoor space a perfect place to relax. The inimitable collection is a woven creation which enhances your garden or patio and also offers a relaxing and comfy seating place.
• Eclipse daybed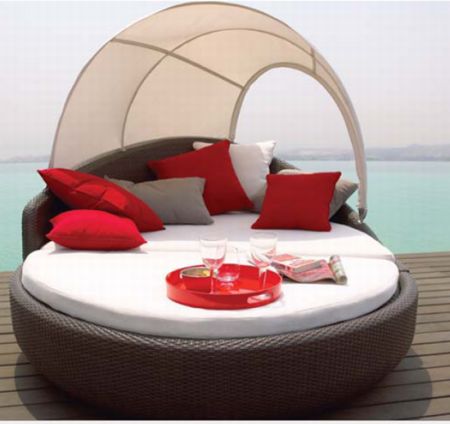 Eclipse daybed by Gloster is an astounding daybed which makes a beautiful addition to your homes. The elegant and eye catching design of the beds adorns our outdoor space with its smart style.
• Spartan Outdoor wicker daybed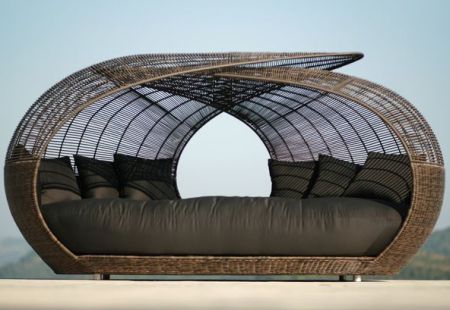 The contemporary outdoor daybed from Loscin International is an inimitable luxury bed which is priced for $10,495. Made from durable steel frame, the bed is wrapped with a fine quality ash colored woven synthetic wicker. The waterproof lounge is not only moisture resistant but also prevents from sun fading.