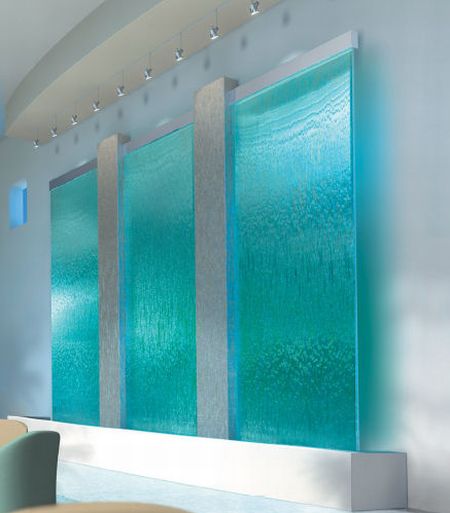 If you are seeking for some breezy outdoors in your home then bringing an indoor waterfall can turn your dwelling into dream house. Indoor waterfalls are the popular and latest trend to capture outdoors in. Water is known for its tranquility and serenity and the water movement brings a sense of peace to your lifestyle, so adding an indoor waterfall is just the right thing. An indoor waterfall with its modern design creates artistic focal point and a visually stunning aspect for your interiors.

Interior waterfall is known for their relaxing and healing powers which not only brings peace and serenity of nature's sight but also turns your living space into soothing natural environment. The stylish, subtle and soothing waterfalls can be embedded in your walls, doors or can be simply used as a wall panel, the choice is entirely yours.
• Chase fall style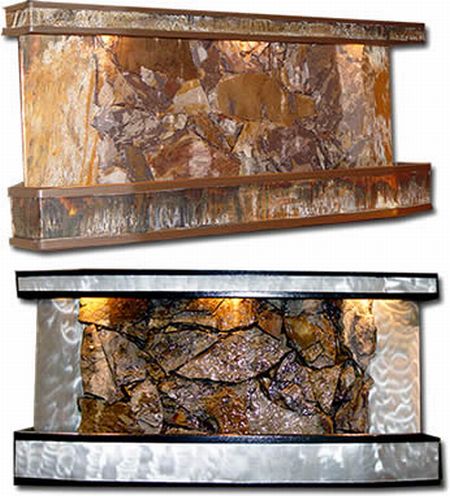 Chase indoor waterfall is a handmade unique piece of art which is a natural and stunning décor for your interiors. The waterfall is available in either copper patina or brushed aluminum which brings tranquility to any environment. Perfect for any indoors, the piece of art adds elegance to your indoors.
• Waterfalls by Harmonic Environment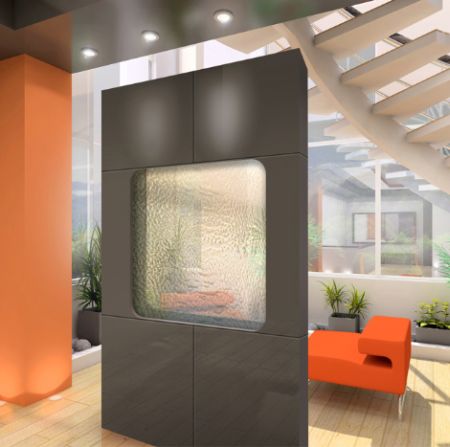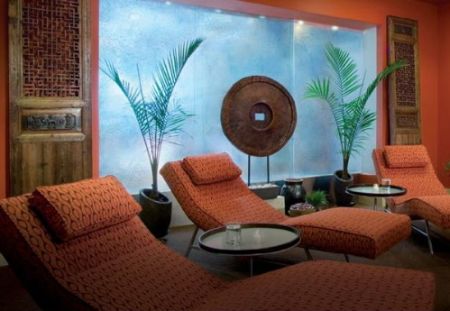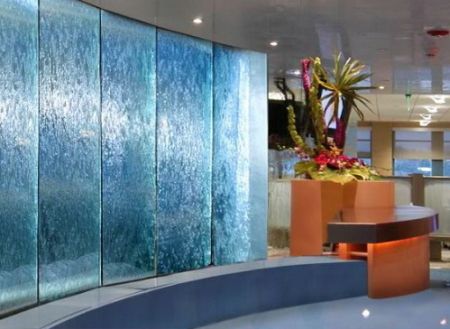 The waterfall collection from Harmonic Environment brings nature with its soothing aura to your indoors. The collection of the waterfall includes two sided glass panels, natural stone, stainless steel, etched glass, and copper which blend a true sense of nature with beauty.
• Aspen indoor waterfall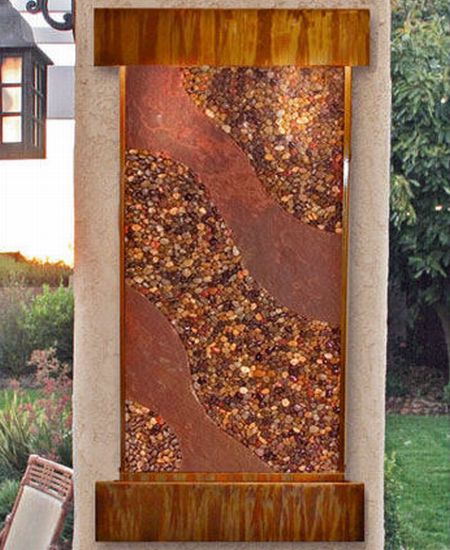 Aspen waterfall is a versatile pebble water fountain which not only enhances your rooms but also produces a soothing sound. Designed by Kinetic Fountains, the waterfalls not only adds serenity to your home but also brings an excellent visual effect.
• Grace fall style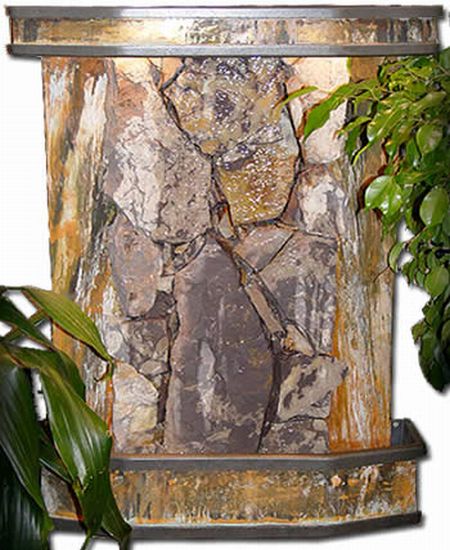 The stunning indoor waterfall adds grace to your house. The hand crafted waterfall fits your wall and is just the right piece for indoors as well as outdoors. Available in a copper patina or brushed aluminum finish, this indoor water fall is certain to leave your friends spell bound.
• Indoor waterfall by Bluworld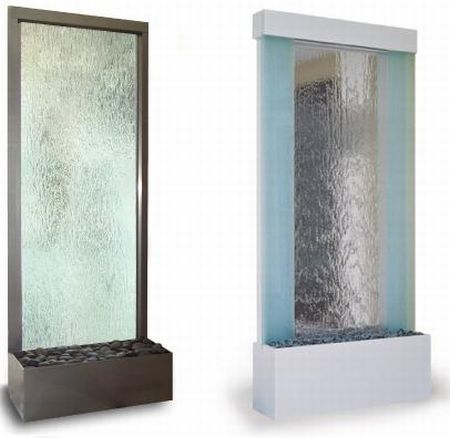 The elegant design of the indoor waterfall by Bluworld brings outdoor nature at your doorsteps. The waterfall is not only elegant in design but its high quality also brings a new aura of ambiance which fits the modern style of your house.