A lot of us dream about having that perfect backyard where we can host dinner parties and play golf with our friends. Well, that's not such a hard option considering the fact that there are plenty of ways you can achieve it. Synthetic turf aka artificial grass happens to be one of those options that can transform your backyard into an excellent green oasis, akin to a real golf course. This way, you can enjoy a weekend of golf with your friends in your own backyard whenever you feel like it without having to pay too much for golf memberships. So if you are considering installing synthetic turn in your backyard, here are some of the other great benefits you stand to enjoy from the same.
Easy installation and maintenance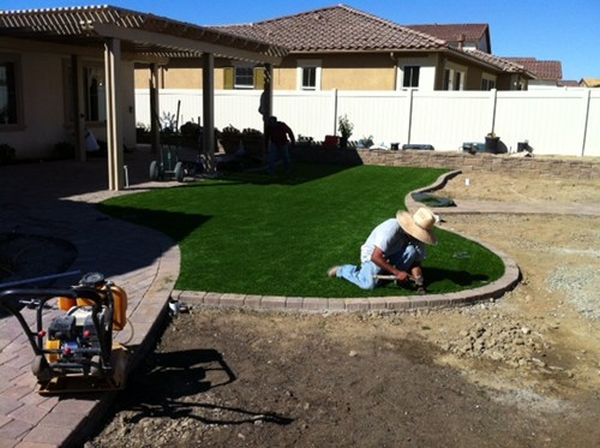 Synthetic turf aka artificial grass is much easier to install and maintain than original lawns. Installing a synthetic turf would also allow you to enjoy a completely beautiful, hassle free landscape that would add plenty to your home's outdoor décor. Just think about it. With a synthetic turn, you don't need to worry about watering the grass, mowing it periodically and no more drying out puddles in it caused by rainstorms. You would also need to worry less much less about getting grass blades and mud back into your home after walking on the turf. The grass stays where it is supposed to stay and your home remains clean.
Increased value of property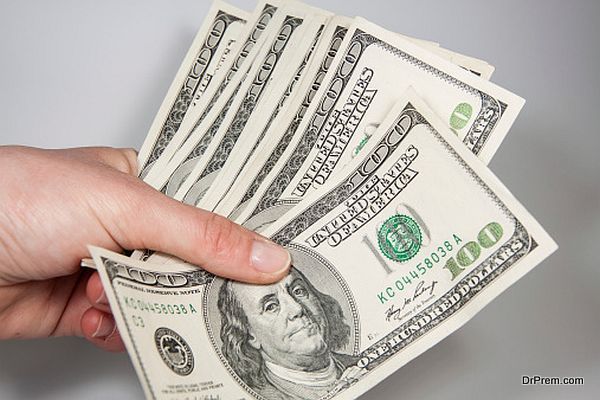 Face it! Having a lush, green lawn or backyard is comparatively better to barren landscapes any day. By installing synthetic turf, you are offering potential buyers a hassle free option of maintaining their backyard. Better yet, synthetic turf is environmental friendly. This would easily add more value to your property, considering that a large portion of the earth's population is turning towards greener homes.
Superb condition for years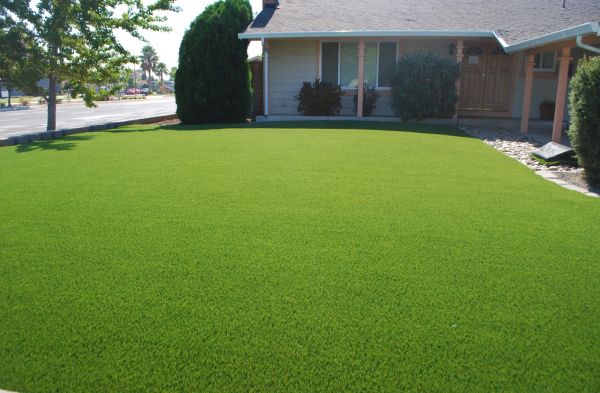 One of the greatest highlights of synthetic turf is that it remains just as it is for years on end. You don't need to worry about wear and tear with time as its condition remains perfect for ages. Synthetic turfs can withstand the test of time and harsh weather conditions easily. This makes them the most durable landscaping option for homes located in cyclone prone areas. Installing synthetic turf in your backyard would therefore save you all the troubles of a traditional lawn in more ways than one.
Great for varied locations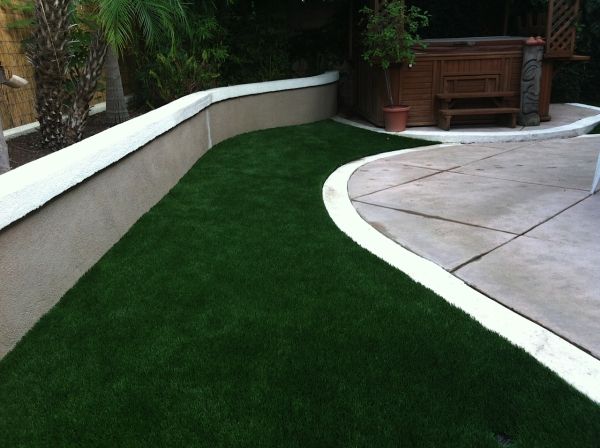 Another great aspect of a synthetic turf is that it can be installed in literally any location. Artificial grass can look great not only in your home, but in your office as well. If you have an empty plot you hardly use, you can convert it into a miniature golf course by simply installing synthetic turf in it. This would then enable you to enjoy weekends with family and friends, playing golf and having picnics on the turf without having to travel plenty of miles out of town for the same purpose.
Pet friendly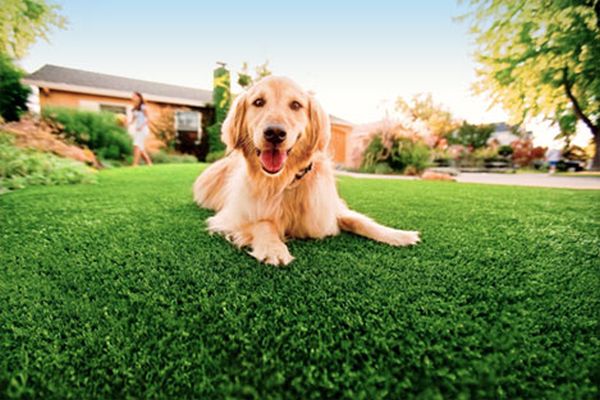 If you have pets in your homes, you would most probably face the problem of taking them to the vet to remove the fleas and bugs that they attract from traditional lawns. You cannot possibly stop your pets from playing in the grass. But that would mean inviting more pests into your home? The only way to avoid this scenario would be to go for synthetic turf that is pet friendly. Installing pet friendly synthetic turf in your backyard means you can let your pets play in the grass for as long as they want without worrying about fleas and other pests getting into their hair.
Summary
Synthetic turf can have manifold benefits over traditional grass for your backyard. The reasons mentioned above indicate why you would be better off installing artificial grass in your backyard rather than sticking to the traditional one.