Kitchen is certainly a heart of a home. Making the heart special is essential, which is why people do all sorts of things to make their kitchen look good, presentable, and elegant. Installing glass backsplashes in a kitchen is a great way to add looks and charm.
The trend is getting so popular these days. There is something more besides the beauty of glass backsplashes that makes them so loveable. Here is a rundown on those other factors that convince people to install a glass backsplash in their kitchen:
Aesthetic Appeal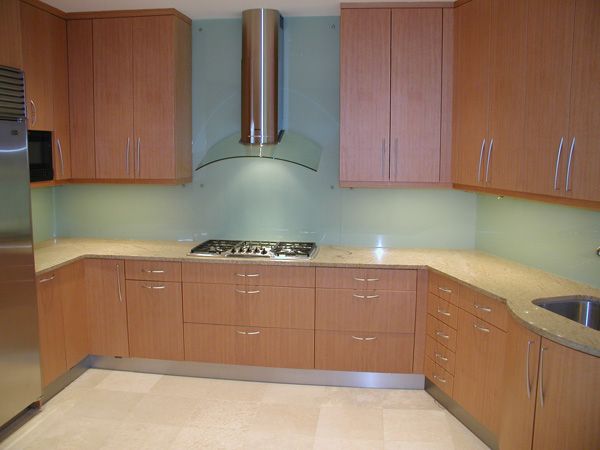 As already mentioned, the aesthetic appeal of glass splashbacks is the most obvious reason that makes it so popular. People today look out for things that can add style to their kitchen décor, and a glass backsplash has loads of style and glamour to add in a kitchen. Its clean and contemporary design gives a kitchen a modern and a trendy feel.
Safety features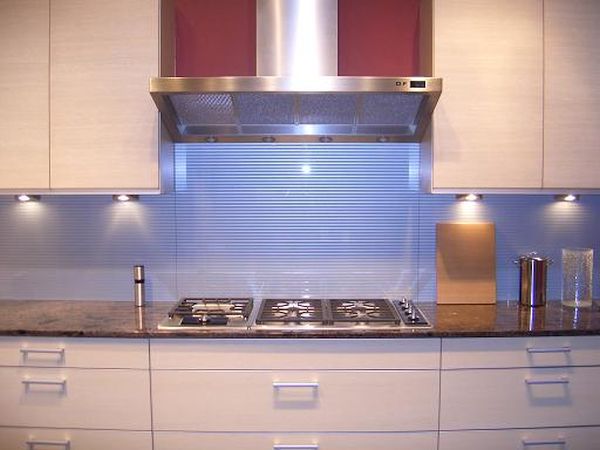 You can install a glass splashback in your kitchen and use it without any worry, as in it would not break because it is made of 10mm toughened glass. It is heat resistant just like stones and tiles are, so you need not worry if it gets hot. It would not change its color or shape, which means there is not much to worry about its maintenance.
Usability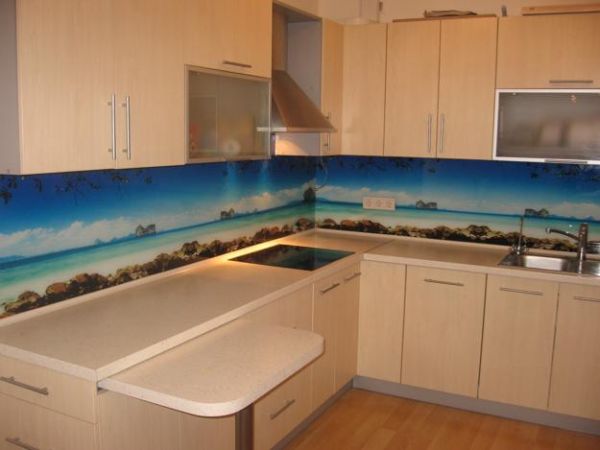 Besides saving the wall behind cook top in your kitchen, the glass backsplash has a very important purpose to serve. People like writing on it, using it like a notice board. Scribble a shopping list or mark dates with a marker pen on it, and wiping them off is even easier. It goes for the cleaning of stains or spills as well, as the sleek and flat design offers seamless cleaning.
Light reflection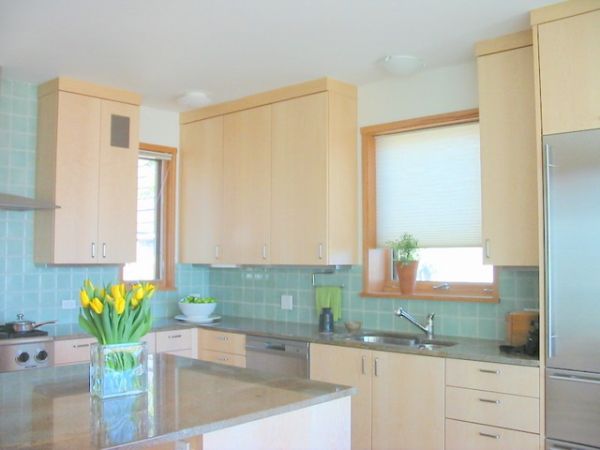 A kitchen has to be a place that receives majority of light, be it natural or artificial. Light reflection makes a kitchen bright, and glass splashbacks do wonders in reflecting light. They can make your kitchen very bright, which is a positive feature that makes a kitchen beautiful and functional, as cooking becomes easier in fun under sufficient light. They also make the space look larger by creating a stunning visual effect.
Ideal protection for the wall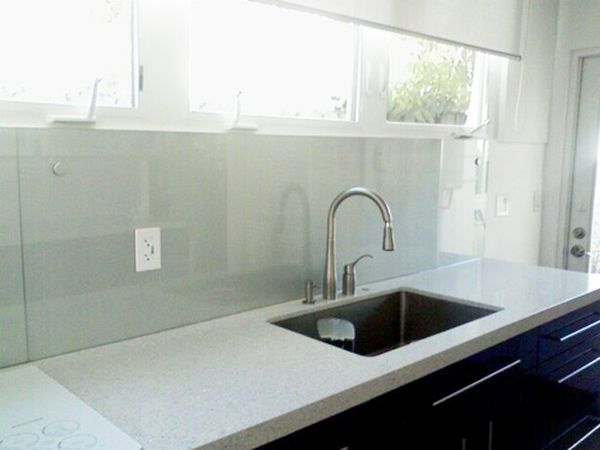 The wall behind a cook top in kitchen is under threat of stains, splashes, and heat. Backsplashes serve as a protection, as they save walls from all such threats, and the glass backsplash seem to do this ideally. This is because they are seamless; there are no joints or gaps in them. They do not allow things to pass through them and reach the wall behind.
Durability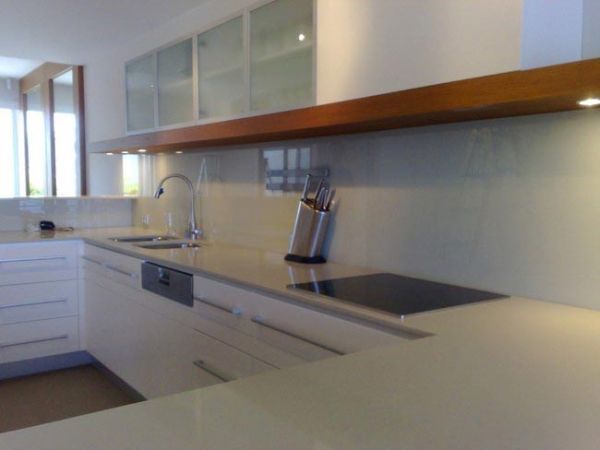 Glass backsplash in any day much more durable than a stone or a ceramic backsplash installed in a kitchen. This is mainly because of its design that is plain, with no lines or joints in between. The plain design makes its maintenance easy, as a simple wipe cleans off all the splashes and stains. Moreover, nothing gets stuck in between the joints, as there are no joints at all. All these features add on to a glass backsplash's life.
Luxurious look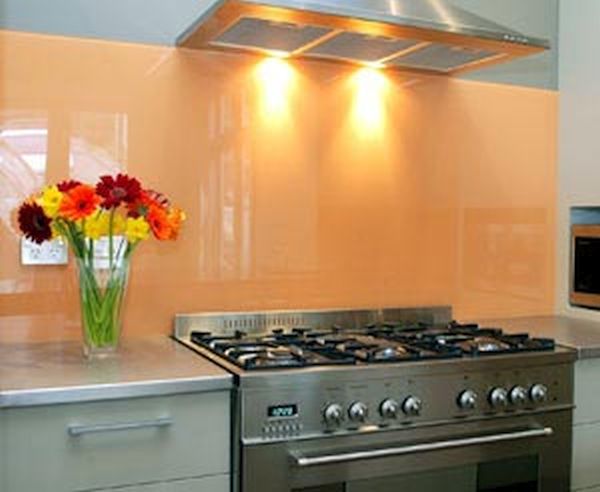 Who doesn't wish to add a luxurious look to a kitchen when they know what impression it leaves on people? Moreover, glass kitchen backsplashes come in a wide assortment of colors, and styles that too at reasonable prices. Therefore, nobody minds adding such a luxurious look to a kitchen that is not expensive.
Glass kitchen splashbacks are all the rage these days owing to several reasons. They are luxurious to look at, easy to maintain, and are affordable.