Often people tend to focus more on interior decoration and neglect the outside area. They spend lots of money on interior decoration but fail to do much for the front and backyard of their home. This is fine with people who do not use their backyard much but not for people who like spending time there.
Such people desire to have a backyard that could be entertaining for them and for their guests. Here are some cool ideas that help making a backyard interesting and wonderful.
Install plant walls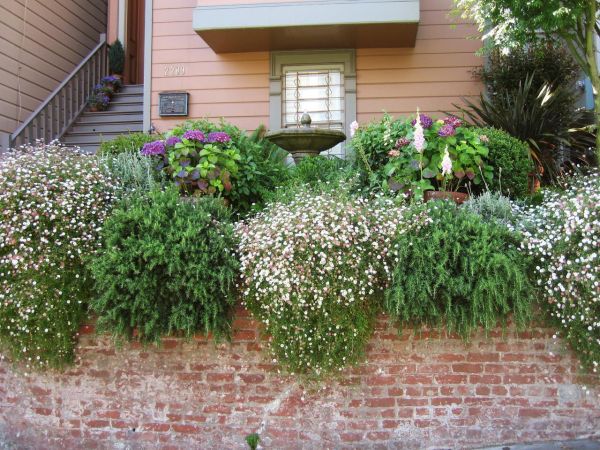 You keep hosting parties in your backyard every now and then but you always feel the absence of the much-required privacy. You feel your neighbors are too close, which interferes with your privacy and comfort. There is an ideal way to deal with this trouble. You can install a fence, a green fence.
You should plant tall shrubs, small trees such as cypress trees, bamboo, and some large plants at the border so that they serve as a fence. Besides solving the privacy issue, the green wall will make your backyard interesting.
Fire pit in your backyard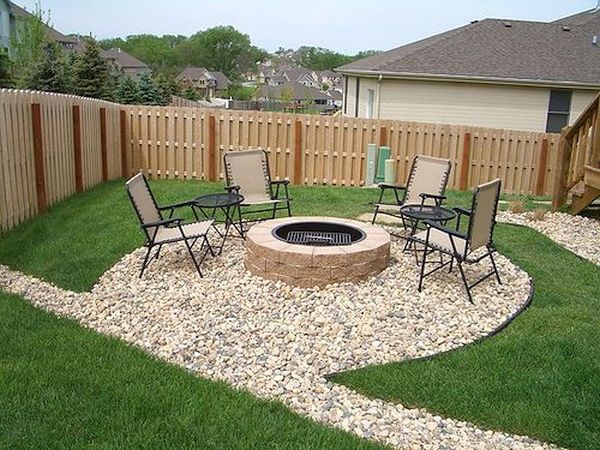 Adding a fire pit to your backyard is a lovely idea. It is something you will be able to use in all seasons and all times of the year. Even if you do not use it, it can still serve as a focal point of a backyard décor. You can choose from a variety of styles ranging from simple metal styles to custom styles. Sit around it for some fun-filled and entertaining moments while hosting a house party.
Hanging DIY vases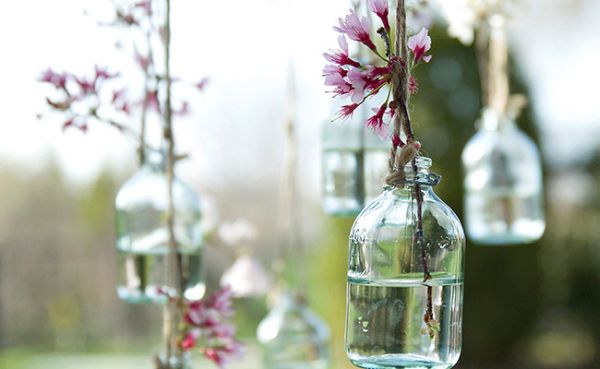 This DIY project is suitable for beatifying and making a backyard interesting. Take glass bottles, which could be wine bottles from the trash or store. Fill them with water, put some flowers and hang them on a fence. If there is a roof in your backyard, you can hang some bottles there as well.
Plant the same bottles with attractive flowers on the tables also, and see how interesting the guests find your backyard to be. For nights, you can wrap some lights around the bottles, so that they appear as hanging lamps.
A water feature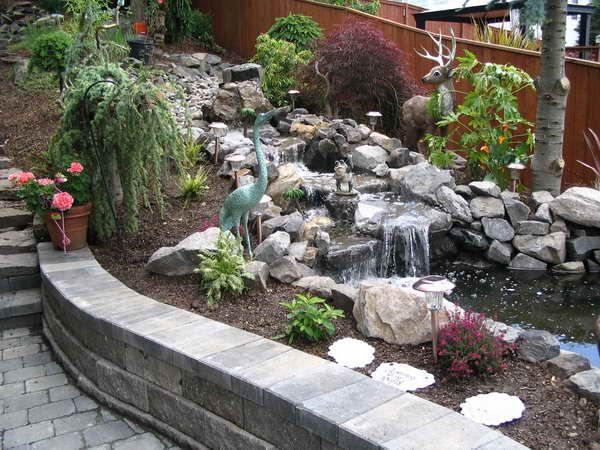 You need to get the hang of some or the other water feature installation in your backyard, as they are damn entertaining. Moreover, it is super easy to have them in your backyard, as you get easy to install kits in the market. Be it a small pond, waterfall, or any other water feature you desire to have in your backyard, depending upon your budget and space availability. Get a readymade kit from the market and go for its DIY fun installation. You and your family can have some wonderful moments sitting beside a water feature.
Clever backyard décor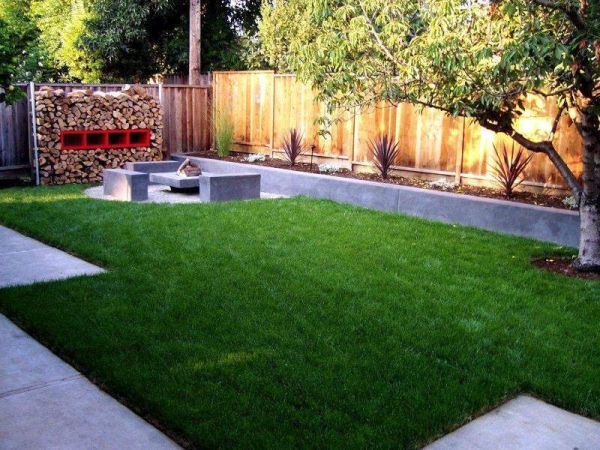 If you feel, your backyard has a number of eyesores including an ugly wall, utility meters, and outdoor air conditioning units then you can cover them up. The ideal way is to bring into use the green walls and plant fences. You can create a lattice fence and place it in front of the eyesores.
Not just this would hide such blots in the landscape but it helps adding a lot of greenery and life to a backyard. You can find out ways to create different types of plant fences, using colorful plants and shrubs.
Outdoor dining area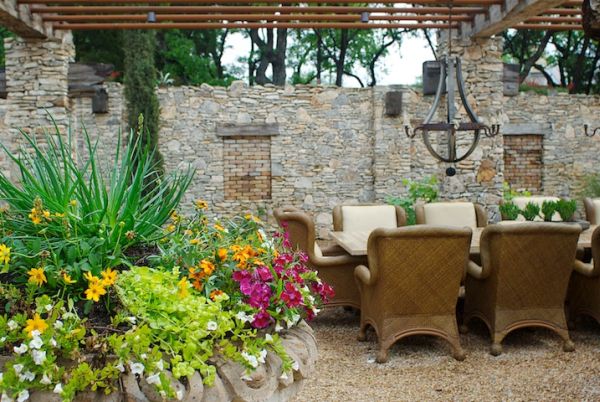 You must create a beautiful dining area in your backyard, as it is a superb way to make it entertaining. You can have family dinners outside, or with your guests when you host a house party. Check out different designs of outdoor dining areas on the web, and pick the one that suits your budget, style and the space.

Backyard of a house is not a place to ignore but to attach importance to. You must keep your backyard in a good shape and make efforts to make it an entertaining place.