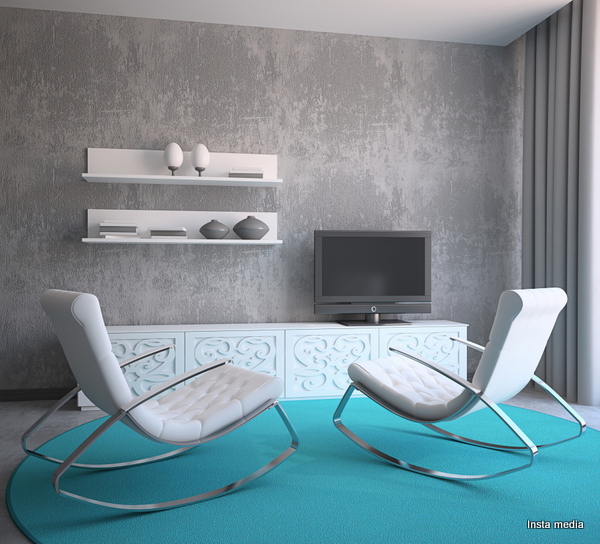 Summers are in the corridor. Soon, you'll be witnessing warmth of sun during day and cool breeze in the evening. Just as nature takes turns to embrace the changing seasons, you too get ready to tweak your indoors as well as outdoors to make most out of this summer. All you need is a little effort and creativity to accomplish this and don't forget to engage your young ones with yourself so that they get the taste of all this early.
Indoors
Sure, the rugs kept you warm this winter, but they shouldn't necessarily be there in summers. Roll them up and shine your floor where you can walk bare-foot and feel the mildness of earth below your feet. Replace dark colored curtains and pillows with light colored tones. White and khaki certainly seems to be the right choice for the season. Add a picturesque painting to your room with towering mountains and gushing rivers. Finally, adding a mirror to your living room will add to the overall feel.
Leverage the outdoors
No matter how much you hated outdoors in the winters, summer is essentially the time to embrace the clear skies and warm sun. Take up gardening and plant new flowers and fruits that fill your house with aroma and bloom as the season progresses. Additionally, you can get a rope swing and hang it on the trees just outside of house. If that's not possible, try it in your front yard. A rope swing is just the right idea for you to talk to the soothing winds of summer.
Take your dining setup outdoors
Having food outside just adds up to your joy as you enjoy your meal listening to the latest chirp from birds outside or feeling the breeze touching you gently. You can hoist an umbrella above that keeps you in shade during daytime and hosts your lights at night.
Shell out the shells for crafting
Sure, everybody loves to visit beach during summers. Just find the shells you collected last time you visited beach or buy some from the store. Be creative while using them, as there is no limit to how you can use them for decorating your house. You can turn them in to candles, soap dish or attach them to your shower curtain.
Find a new reading space
You can find a new reading space for yourself anywhere in your living room or balcony. Let the natural light and cool breeze assist you in your reading space. It is advisable to keep this new nook in your house nearby a big window. Cozy up the area to give yourself the relaxed feeling that helps you get immersed in the words.