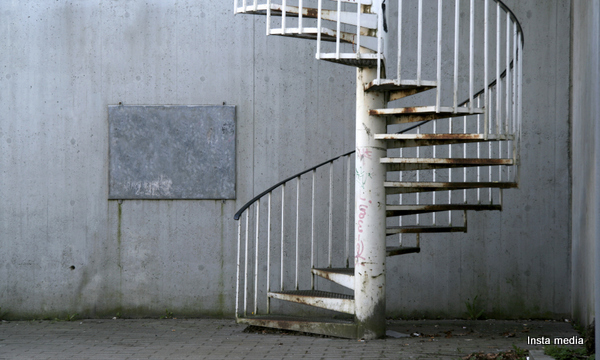 Exterior stairs can make or mar the look of a house. You can build beautiful interior stairs, but anybody who looks at your home or enters in will definitely notice the design and architecture of the exterior stairs. Therefore, perfect exterior stairs are a necessity! In case of an incline or a sloppy path inside the house the external stairs can be used effectively. Stairs also go along with the architectural design and landscape of the house. The building of the stairs must be done with the help of hard and resistant elements.
But if you thought that exterior stairs are just plain and sans designs, then you are wrong! The stairs can be functional and look great at the same time. You just have to choose the perfect design that goes with the house. By choosing the right style and material the stairs are just going to add up to the beauty of your place. You can also go for some classic design if you want a set of stairs in the garden area.
When it comes about looks nothing can beat the sophisticated look of floating stairs, which hovers above the ground and seems as if something has come up from the surface of a lake. The structural design of the floating stairs is perfectly anchored to the ground which helps the stair to have a low profile making them overhang their support a little. What makes the low profile anchor point more interesting is it makes each step appear to be floating in an independent manner. The stone slab looks great over the graveled area supporting the concrete structure.
If you are thinking of connecting your home balcony then external stairs will do the perfect job. Use the same construction material as the balcony for the construction of the staircase. In case you don't want wide staircase and the spiral staircase will do the job.
If you are looking for something that will connect the two levels of yours house externally then connected terraces can easily do it. Go for the large and flat steps in the stairs to bring them together mainly where the land is leveled.
To add something extra to the external stairs so that it makes them safely detectable then you can try working on installing lighting in the external stairs or you can also go for the strips of LED lighting.
To add a natural beauty to your home the wooden stairs are perfectly suitable. These steps are long lasting and works great with steel and glass panels. The grand sweep is another interesting design which gives a more formal look.