Mother Nature's wondrous beauty has always been a great source of inspiration for many artists who incorporate the four natural elements of earth, fire, air and water in their creations. The more recent amalgamation of nature with home décor has seen the former playing an important role in the lighting options in the rooms. More and more designers are in fact, opting to recreate nature via their myriad home lighting projects. Here are just a few of those designs that can be taken as inspiration when opting to install creative, nature filled lighting options in the rooms.
Cloud Lamps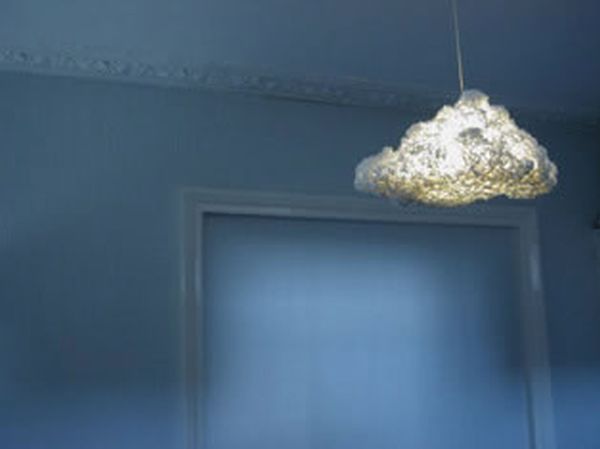 The most recent Cloud Lamp looks just like a real cloud that might have very well made its way into the room from outside. Complete with motion sensors, LED lights, microphones as well as a speaker system, the lamp is suspended from the ceiling and comes with the ability to play your favorite tracks via Bluetooth. A remote control is used to toggle between different modes, sounds and music, including resembling a real thundercloud complete with lightning and rumbling sounds. Hanging the cloud lamp in a room would therefore, definitely add a great looking decorative accent to the room while relaxing your senses and improving your mood.
Coral Lamp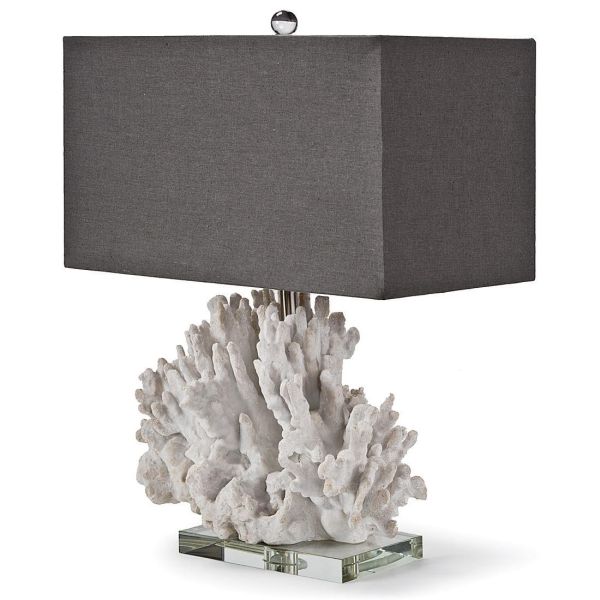 The coral lamp resembles a real coral that one would find under the sea. The coral lamp borrows from this basic design and works on it by arranging lights around a modular element made of molded polycarbonate. The module starts as a simple pattern and slowly evolves outwards to form a complex fractal geometric shape. The branches come in three different colors to create a contrasting look, which would enhance visual appeal to a great extent. The lamp is currently available in two color variants.
Ether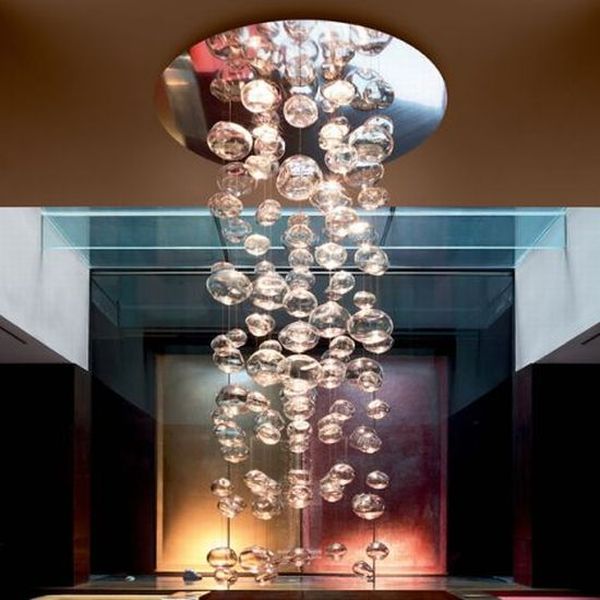 Designed for Murano Due by Patrick Jouin, the Ether lighting option is a hanging ether lamp that is made of blown glass. The light consists of a base attached to the ceiling and LED lights, which are in turn, attached to this base. Blown glass droplets are strung from this base to create a beautiful cascade that simply lights up the entire room when switched on.
Mama Cloud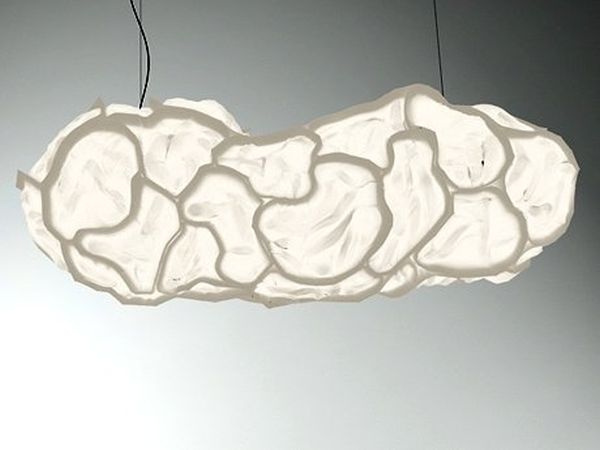 Made of multi-refined polyester fleece, the mama cloud is a great lighting option for large sized rooms. The material is extremely durable, thus making it easier for the lights to be sculpted in unique ways. These lights usually measure about 7m and cover the entire expanse of a room. The added highlight is that the material used to make the mama cloud enjoys benefits like being resistance to ageing, tear and flames.
Discoco Pendant Light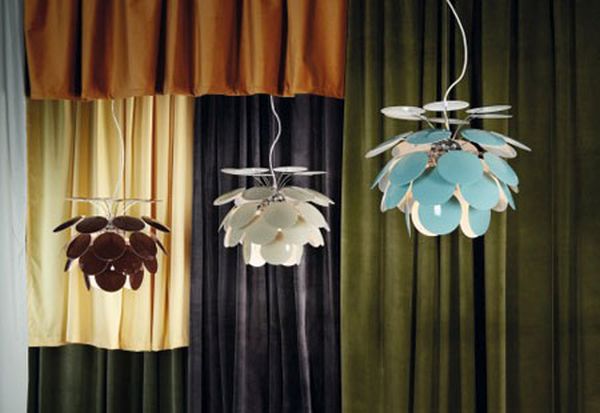 Designed by Christophe Mathieu, the Discoco pendant light is a beautifully decorated light that consists of over 35 white colored opaque discs. The innovative design can be stretched to suit different size considerations by adding on more opaque discs to the initial framework. When added to a room, the Discoco would create an elegant and cozy atmosphere instantly, thereby attracting everyone in the family to spend more time in the area.
Scrunchy Lights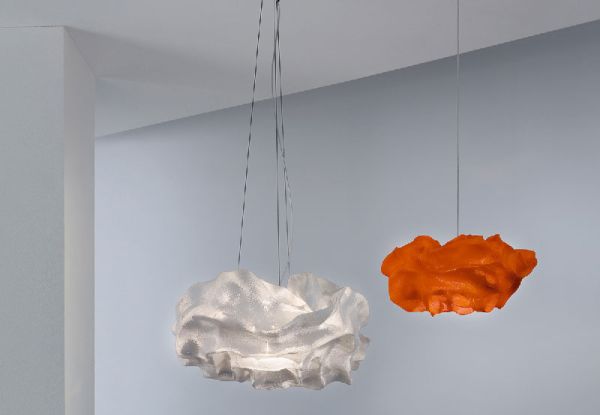 These lights are the ultimate in lightness and style. Designed by Arturo Alvarez, these lights are made from stainless steel as well as silicon, which makes them practically weightless. The innovative design also makes these lights very attractive and playful. A scrunchy light resembles a scrunched up paper or cloud and can be attached to the wall or hung from the ceiling. Their quirky, minimalistic design would definitely capture eyeballs for sure. The best thing is that these lights come in different colors and shades so that you can choose ones that complement the rest of the décor appropriately.
Summary
Lighting options that incorporate nature in their central design are now becoming hugely popular in many homes and commercial establishments.